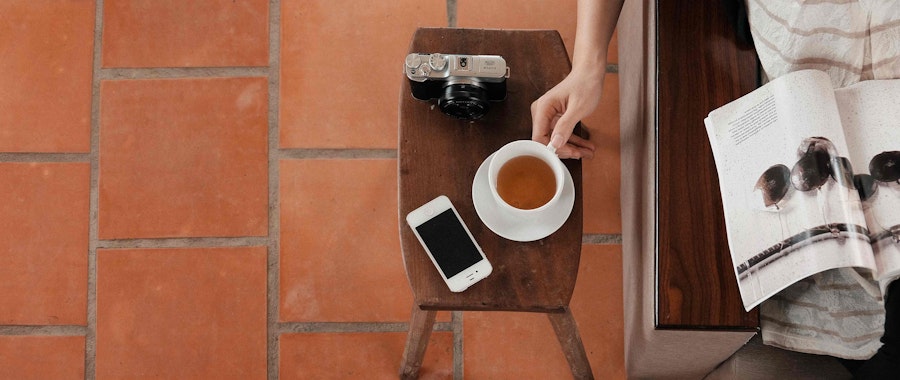 Four industries that will be (mostly) remote by 2020
Richard Branson is never one to mince words. In his blog about remote working, he said "Yours truly has never worked out of an office, and never will."
ABS data supports his sentiment, showing that 30% of Australians now work from home – growing from 20% 15 years ago. Most global companies seem to be embracing the trend of allowing employees to decide their own offices as well, with a recent Gallup poll showing that 43% of employees worked remotely in some capacity. Where will it become even more prevalent? These are the industries most likely to continue the trend.
IT / Development  
Naturally, the industry that develops tools for remote working is big on the idea too. Companies like Github and Trello have up to 65% of their staff working remotely, leading a shift in the way silicon valley's finest make their work culture more enviable. But the bigger fish of the industry are slowly catching up.  As part of its '2020 Legacy for Good' objective, IT giant Dell is aiming for 50% of their global workforce to be remote in three years, saving an estimated $11,000 per employee. Amazon is currently the 3rd largest employer of remote workers, hiring 5,000 people out of office this year alone. And in the Forbes list of the top 100 companies offering remote jobs, search technology giant Appen came in at No. 1. Virtual companies need far less physical space than any industry, so expect a big shift to remote working over the next few years.
Real Estate / Finance
Workers are moving platforms from real estate to the digital estate. Flexjobs, the remote jobs platform, found that mortgage and real estate work requests saw a jump of 20% in the last year. And the jobs that they asked for? Mortgage Loan Officers and Underwriters, so while real estate agents and brokers probably can't leave where they work, the people behind the paperwork can. 
Additionally, finance and insurance industries have seen an 8% increase in their share of workers working remotely. With file storage shifting from cabinets to servers, accountants, book-keepers and auditors can work from wherever there is a stable internet connection. There are security concerns – JP Morgan suffered from a recent hack where server passwords weren't updated to include two-factor authentication – so companies moving remote need some rock-solid security protocols as part of their policy.

Manufacturing / Construction
You would assume manufacturing and construction is a hands-on job, right? Maybe it doesn't have to be. Larger construction companies already work remotely, with management offices overseeing construction sites around the world. For example, in the leadup to the 2013 Olympics, British firm O2 gave their entire office workforce one day to work from wherever they wanted. The result? 88% of the 2,500 employees reported being as productive as they are in the office, and 36% claimed to be more productive. It might be why the number of construction workers operating in multiple offices increased 4% from 2012. Given that most companies already have the systems in place to manage remote sites and various projects, there's no reason that construction and manufacturing won't move further out of the office.
Education / Training
Study by correspondence has so far been the domain of those who are physically separated from their campus, but the future of education means degrees are equally achievable wherever you are. And the appetite is there – demand for distance education has increased 4% in two years, and job postings for online tutors and virtual teachers have grown 20% in the last 12 months.  
While sites like Kahn Academy, Udacity, Cousera and the like offer Massive Open Online Courses (or MOOCs) to anyone with an internet connection, historic institutions like Stanford and MIT are teaching 100% online-only courses to their students. Professional social network LinkedIn certainly saw the value in education, purchasing online course site Lynda for $1.5 billion back in 2015. 
Of course, these are just a few of the industries going remote in the future. As the technology increases and internet speeds blow up, watch this list explode through to 2020. 
...and we'll deliver fresh, inspiring news and updates on all things Dropbox and industry related. Just enter your email and you're good to go!