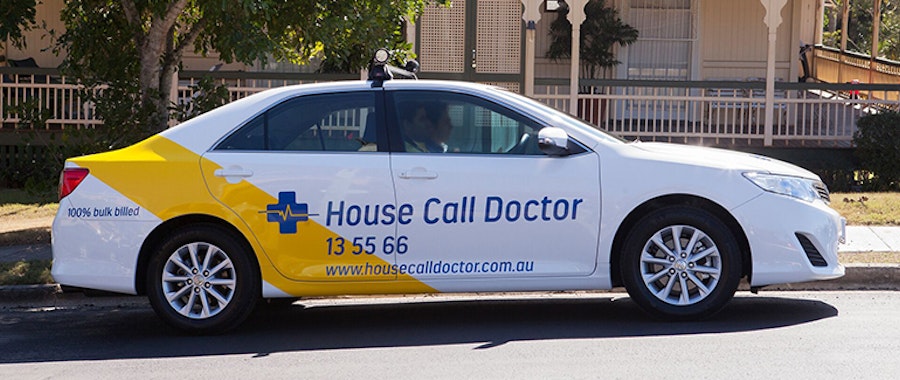 Work Culture
•
June 16, 2017
Remote collaboration: Just what the doctor ordered
In order to for House Call Doctor, Queensland's largest after-hours GP service, to provide efficient healthcare its diverse team of doctors, chaperones, and head office staff need to be working as one. So, how do you deliver a quality health care service to an area larger than 1.8 million kilometres?
We sat down with Lisa Bourke, Marketing and Communications Manager, at House Call Doctor to talk about how its remote team of doctors and employees use Dropbox Business to collaborate between remote offices throughout Queensland and parts of New South Wales to provide essential care to those in need.
Can you tell us a little bit about House Call Doctor and what you do?
House Call Doctor is the largest after-hours GP service in Queensland. Our service provides urgent home visits to patients in need when regular clinics are closed on weeknights, weekends or public holidays. We aim to provide people with quality medical care when they need help unexpectedly. We reduce the strain on public Emergency departments by providing acute care in medical situations that are not life-threatening. The majority of our patients are families and young children. We also provide medical support for elderly people, people living with disabilities, and their carers.
House Call Doctor is made up of a diverse mix of team members including doctors, marketing teams, and administrative staff. How do you all work together?
House Call Doctor is comprised of several hundred doctors, their accompanying chaperones, a team of Area Managers, and a dedicated Head Office team. Our doctors would not be able to assist patients in their home without the tireless work of our entire team. Dropbox enables every department at House Call Doctor, whether it's Compliance, Accounts, Operations or Marketing, to communicate seamlessly and effectively.
Remote working is essential to the health services that you provide. What support do you provide to your team to enable staff members to work remotely?
More than half our workforce is mobile. Our doctors are on the roads every night assisting patients in need, and as such our chaperones and Area Managers travel extensively. House Call Doctor operates throughout most metropolitan and regional centres of Queensland and parts of New South Wales. Allowing our team members to save and share information regardless of their location is paramount. Our business partners also recognise and understand the Dropbox platform, which makes it suitable for sharing information, such as media files or external documentation.
How do you communicate and collaborate with staff and partners across such a large area?
House Call Doctor is a 100 percent Queensland owned and managed organisation. Our Head Office team is based in Brisbane, but we also incorporate a number of satellite offices and regional depots that are crucial to our operation. Dropbox allows us to easily communicate with our Head Office and satellite locations. We can immediately save, store, and distribute information to internal and external parties. For example, House Call Doctor's marketing team frequently uses Dropbox to provide media networks with large video files and high-resolution imagery. With Dropbox, we can share these files with our media counterparts at the click of a button. The user experience for everyone involved is simple and seamless. As a result, House Call Doctor has been part of a number of television news stories, printed publications and online blogs that have reached millions of Australians.
Why did you choose Dropbox Business over other solutions?
Dropbox has always been our go-to file hosting and sharing platform. Without Dropbox, our team members would not be able to create, share or collaborate data as effectively. Dropbox allows House Call Doctor to have visibility over the data that each team member can access, it allows Management to simply monitor user activity and set up our remote satellite offices with ease. Dropbox allows House Call Doctor to maintain and manage considerable volumes of data. For example, Dropbox allows the Administration team to back-up documents pertaining to our compliance requirements and business assets. Dropbox's control settings also allow House Call Doctor to oversee access to important documentation, ensuring that our data is safe and secure. We are also anticipating a period of growth and we believe that Dropbox will help empower this expansion in our services.
...and we'll deliver fresh, inspiring news and updates on all things Dropbox and industry related. Just enter your email and you're good to go!