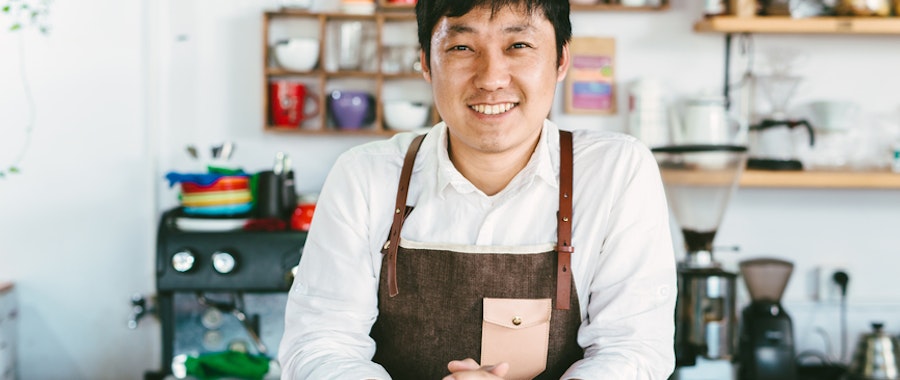 Made in Dropbox
•
October 12, 2016
Why Aussie SME confidence is at a five-year high
Here's the key takeout from June 2016's Sensis Business Index: Aussie SMEs are experiencing a confidence boost unseen for half a decade – but what is bolstering business bravado?
Surveying 1000 metro and regional SMEs across a cross-section of different industries, the Sensis Business Index is one of Australia's most hotly anticipated and highly regarded quarterly measures of SME confidence and behavior.
As of June 2016, Sensis found that SME confidence was up by nine points on the last quarter to a net balance of +44, a level last seen in March 2011. Having weathered market woes at the start of the year, SMEs were also looking at the Aussie economy more favourably.
With Q2 just finished, we can expect to see a continuation of SME confidence in the next Index for a number of reasons.
Strong Quarter
Pop the bubbly – it's cause for celebration as figures out from the Australian Bureau of Statistics last month show that our economy has dodged technical recession for 100 consecutive quarters (25 years), based on GDP. We're now closing in on the modern record of 103 quarters, which was held by the Netherlands until 2008.
According to the ABS, "growth in the June quarter was driven by domestic final demand, which rose 0.6 per cent, supported by ongoing growth in household and public consumption. Total investment was flat in the quarter, with the continued reduction in engineering construction associated with the mining sector offset by growth in public investment".
Ideas Booming
Things are happening again around the Government's national drive for science and innovation – otherwise known as the Ideas Boom. Tax perks of up to $17 million are up for grabs to big spenders on Research & Development, but only if they pass an 'intensity test'.
These proposed changes have been heralded by some but slated by others.
RBA Hangs Low
Interest rates stay at an historic low. Earlier in October, the RBA made the decision to hold rates at 1.5%, as explained by new governor Philip Lowe, "The economy is continuing to grow at a moderate rate. The large decline in mining investment is being offset by growth in other areas, including residential construction, public demand and exports."
"Inflation remains quite low. Given very subdued growth in labour costs and very low cost pressures elsewhere in the world, this is expected to remain the case for some time."
That said, the future has some spots to watch – the RBA is being leaned on by the big banks to jolly growth and steady the employment rate in the wake of the latest AUD depreciation, high commodity exports, and the housing construction cycle. 
...and we'll deliver fresh, inspiring news and updates on all things Dropbox and industry related. Just enter your email and you're good to go!