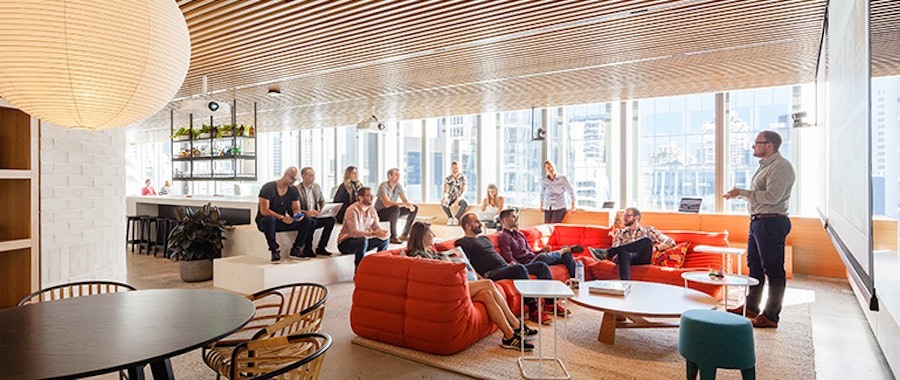 What the Dropbox Sydney office says about the future of working
The Dropbox Sydney office was envisioned and built by Gensler, a global design firm that's dreamt up office spaces for Facebook, Etsy, and Airbnb. The office was designed with collaborative working in mind; a comment on the future of the workspace.
We spoke with Gensler's Marketing Specialist Andy Waddle about the Dropbox Sydney office and Gensler, which he calls 'a local firm with a global perspective': "Our whole approach is client-driven. It's a very collaborative culture: across studios, time zones…we're very much embedded in the local communities we serve, but also very international in terms of being able to draw on global resources to influence our designs."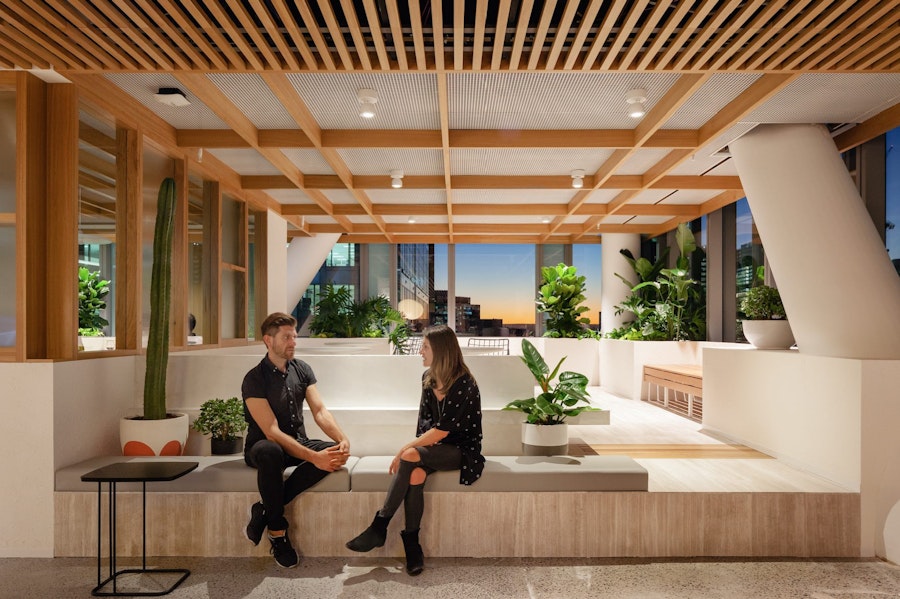 Waddle has been with Gensler for the past eight years, a period that has seen great change in the way companies are approaching their workspaces. His view is that companies are viewing the workplace differently than they did in the past. There is more of an emphasis on a cultural return on investment instead of just bottom line thinking. "It's not just about 'workspaces' anymore. Our approach isn't drawn on just workspace design, it takes a lot of different cues and influences in order to create something that works. You can kind of see that in an office like Dropbox where it has almost a residential aesthetic to it, which is very intentional." 
"Every design project is a research opportunity and every research project is a design opportunity." 
A lot of work went into defining the Dropbox Australia brand, principles and culture. But through it, the design brief wrote itself: "We have all these insights that we bring to the table, but it's more about the getting the story and narrative right for the client. Dropbox wanted a place they could call home. And like any good home, it would feel lived in; it would take on the personality and culture of the people who live in it, and you create these experiences and have these memories and it's a part of the family."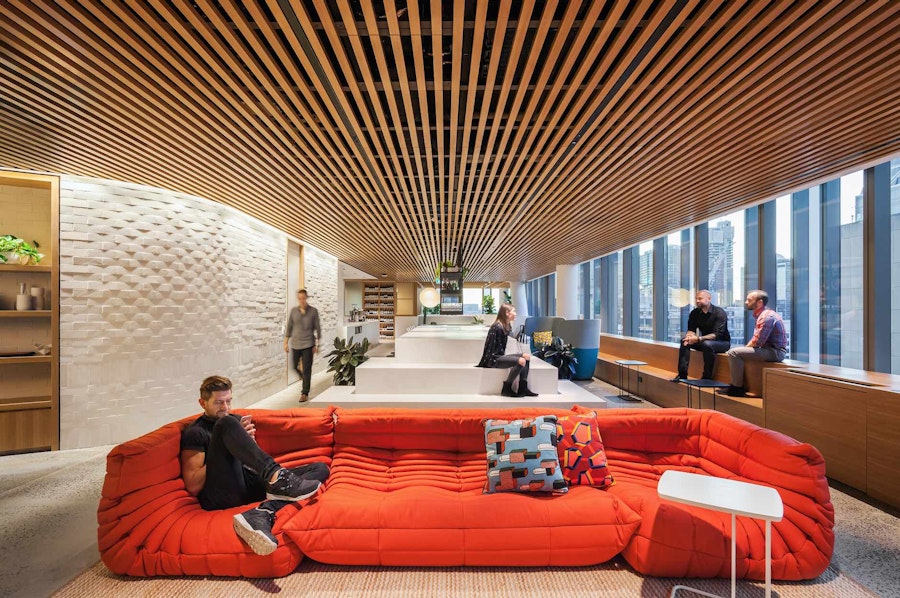 Naturally, collaboration was at the core of this office personality. It was critical that the space eschewed our values of working together whenever possible. "While purpose-built collaboration spaces are obviously critical, collaboration isn't necessarily something that has to happen in certain designated spaces, it can happen anywhere. Over a cup of coffee, a glass of wine… that's the thinking and planning in terms of the space."
So back to that whole 'commenting on the future of work' thing. There is an inherent irony in designing an office for a company whose core focus is being able to work away from the office. But you have to recognise the strength of both: "The physical office is where community happens, where culture happens, and it's hard to achieve that without bringing people together. At the end of the day, we're all people and we're all social, and we want an environment that people just genuinely want to be in. At a very basic level, you should enjoy coming to work every day. And yes, you have the option with technology like Dropbox to work from home or a coffee shop, but hopefully, Dropbox is a testament to the fact it's still worthwhile having an office as a symbol of your culture."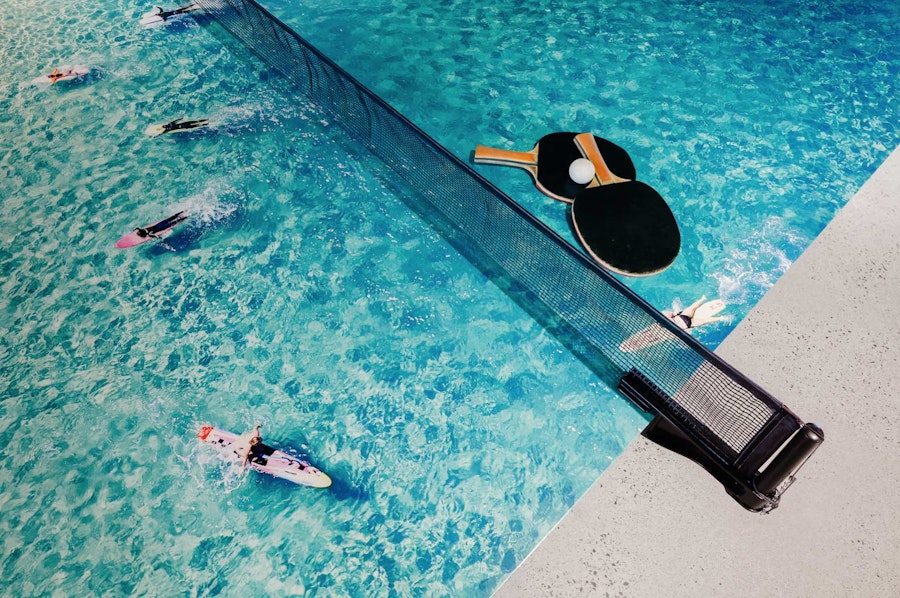 "The thing that resonates with people is that it's just comfortable. It's a nice space to be in, it gets great natural light, there is greenery everywhere, it's a very calm, welcoming space to be in. A lot of tech companies create these fun, whimsical environments, but you arrive at Dropbox and yes it's fun, but it's still sophisticated. It's about finding the balance between functional performance and allowing people to perform at their best and also creating an environment that people are comfortable in."
During the planning and implementation process, the team at Gensler used Dropbox to collaborate seamlessly with its team and external vendors. 
Gensler also took cues from their own use of Dropbox, an imperative for working across 44 cities seamlessly among thousands of staff members. "It's just a really useful tool, we probably couldn't work without it. Dropbox is so intuitive and easy. We literally use it on almost every project we do."
Image credit: Katherine Lu