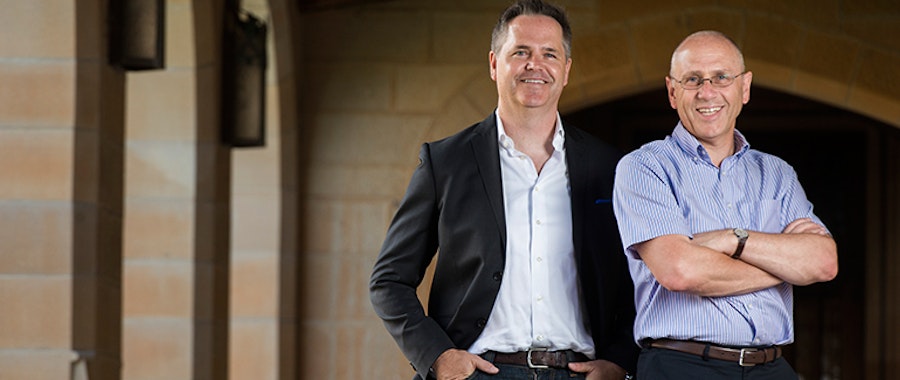 University of Sydney x Dropbox
University of Sydney signs world-first agreement with Dropbox to bring collaboration to all faculties, staff and students.
Today Dropbox announced an important deal with the University of Sydney—ranked one of the top 100 Universities in the world—for the end-to-end deployment of Dropbox across the entire population of researchers, academics, staff and students.
The 67,000-seat agreement will see the University of Sydney implement Dropbox Business (Enterprise) to researchers and staff, and Dropbox Education to students. The University, which is committed to pioneering new ways of working, has six faculties and three University schools, 12,000 staff, 52,000 students and over 8,000 external partners with which it regularly collaborates.
The University was seeking a simple, widely supported and user-friendly platform to support and fuel collaboration amongst internal staff and students as well as with external parties, based locally and globally.
Mike Day, CIO at the University of Sydney, says the institution's adoption of a best in class collaboration platform was important to help it achieve excellence in education and research, by creating an environment in which its staff and students can flourish: "Collaboration is vital to our success as a University. Technology and digital innovation is key to the unique learning experience offered at the University of Sydney. As our staff undertake multidisciplinary research, they increasingly need to coordinate with different areas of the University. Dropbox will fast-track this process."
While evaluating its technology requirements, the University reviewed several options but found that organic adoption of Dropbox was already high, with a large number of the University's community using Dropbox as their collaboration platform of choice for personal and work purposes.
"The data told us that our researchers and staff highly favoured Dropbox, so we saw the opportunity to provide them with a formal collaboration solution that we knew they would actually use. Having strong user adoption from the get-go ensures a project of this scale is successful. Dropbox Enterprise's capabilities will also give us greater visibility of the data and files that are being stored and shared, as well as the ability to contain and control associated digital and technology costs."
Another driver for choosing Dropbox was the openness of the platform and its ability to integrate seamlessly with thousands of software applications, including popular education apps such as Office 365, Blackboard, Turnitin and Notability. 
Tony Ward, Dropbox's County Manager for A/NZ says Dropbox's elegantly simple, secure and open platform resonates with educators: "Our mission is to simplify the way people work, and in an environment like a university, where the web of collaboration is vast and complex, a platform like Dropbox can add immense value. Our enterprise-grade security capabilities, coupled with our user-centric design philosophy and open ecosystem will help the University of Sydney execute against its aim of creating a collaborative environment that fosters excellence and innovation."
The University of Sydney is one of over 6,000 educational institutions worldwide that Dropbox is helping to be more connected and collaborative.     
...and we'll deliver fresh, inspiring news and updates on all things Dropbox and industry related. Just enter your email and you're good to go!