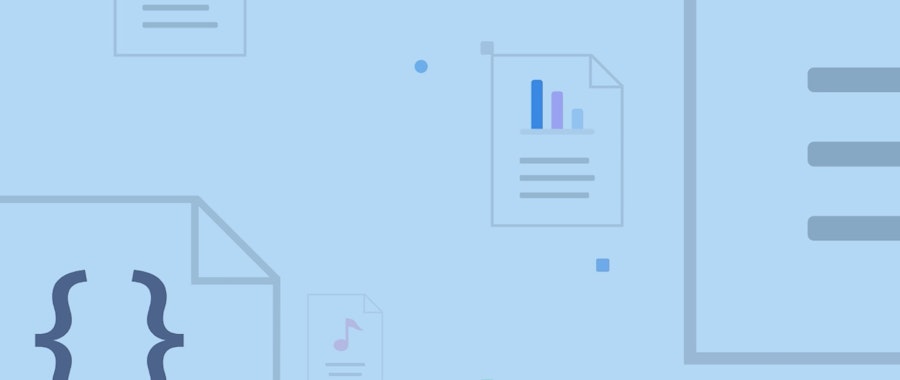 Transforming how teams collaborate with Smart Sync and Dropbox Paper
Today we're excited to announce new products and features that will help your team keep in sync, grow ideas together, and easily access information.
Did you know that we spend around 60% of our time managing work rather than doing it? At Dropbox, we want to bring that number as close to zero as possible. That's why today we've launched a series of new tools and product features that will help teams work together more collaboratively and reduce the 'work around work'. Here's an overview of what we've launched today and what this means for you and your team:
A simplified - and more powerful - Dropbox experience
We've launched a redesigned web experience, which will make navigating Dropbox easier, so you can find what you need faster. We're also introducing a new feature that allows you to see who on your team has viewed your shared files and when. With the ability to track what happens after you click 'Share', you can cut down on follow-up emails and keep projects moving forward. We're gradually rolling out our new web experience to all users and bringing viewer info to Dropbox Business teams through our early access program starting today.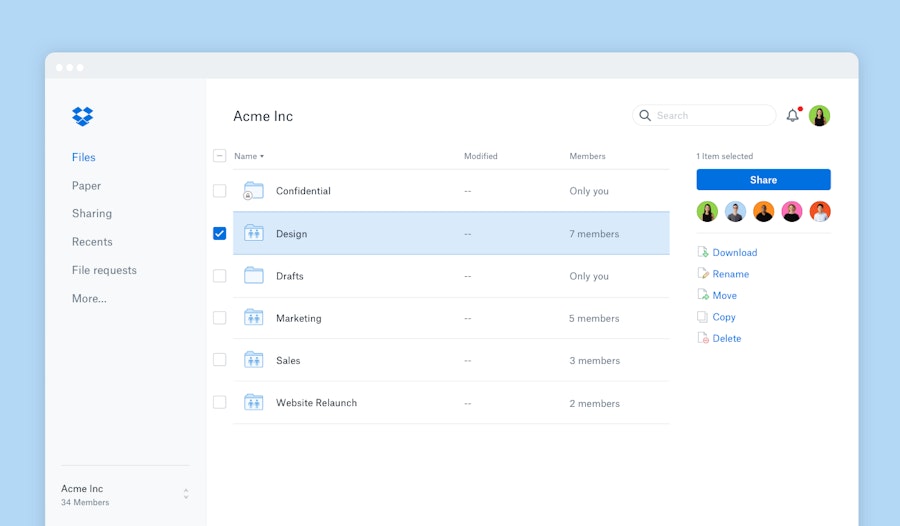 Grow bigger, brighter ideas with Dropbox Paper
With Dropbox Paper, we're giving teams a flexible workspace that brings people and ideas together. Since Paper launched in open beta last year, millions of Paper docs have been created. Today, we're happy to announce Paper is now out of open beta and is available in 21 languages.
We've added enhancements to make Paper an even more reliable, secure tool for team collaboration. In addition to our recently released core AdminX controls, Dropbox Business customers soon will have additional controls for eDiscovery and data loss prevention with our Paper API for security partners.
Adrian DiTonto, National Retail Operations Manager in ANZ Ben & Jerry's, was an early adopter of Dropbox Paper in Australia and credits the tool with helping his team stay in sync.
"Paper is more than a tool for us; it's an integral part of our business processes," says Adrian. "Dropbox  Paper helps us maintain strong collaborative ties across the company when opening new stores. We use the  tasks  feature to create checklists, @mentions to assign them, and can easily embed Excel templates for store managers to use. In the past, this would all happen over email — but with Paper, it's much easier to keep everyone on the same page."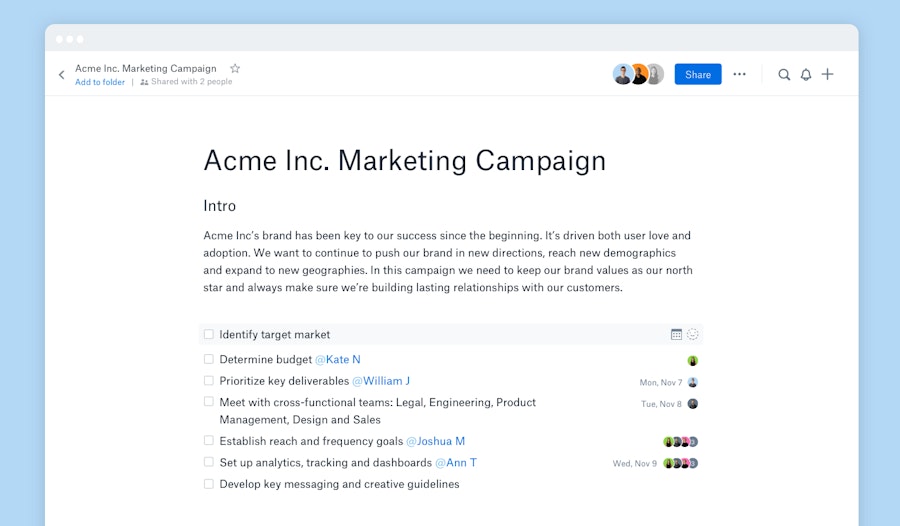 All your company's information at your fingertips
Today we've launched Dropbox Smart Sync, formerly Project Infinite, which allows Dropbox Business users to browse files from their desktop without having them take up space on their hard drive. This means that you can see all files and folders on your desktop, even if they're not stored locally. When you need your files they're just a double-click away, meaning you won't need to go to a web browser to see what's in your Dropbox. This feature has cross-platform compatibility and works from all devices and operating systems. Starting today, Smart Sync is available for all Dropbox Business teams through our early access program.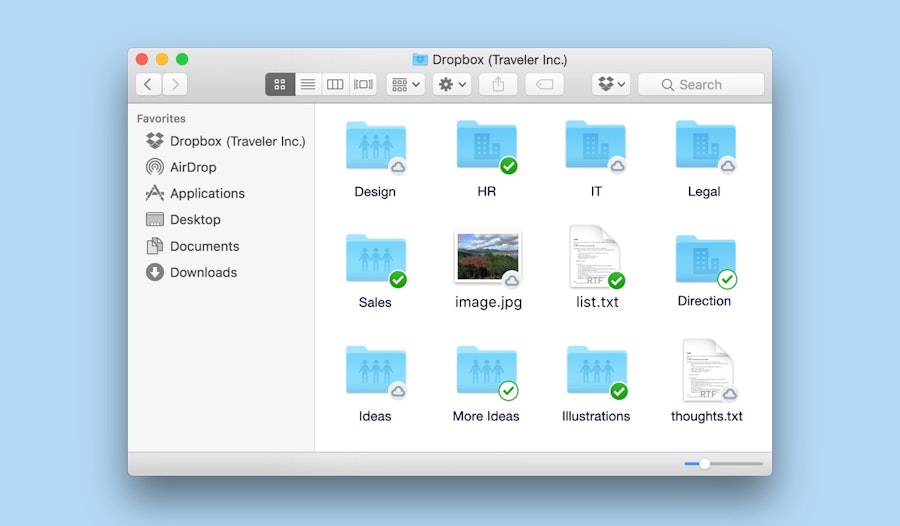 To find out more about today's updates and what they could mean for your team, see the Dropbox Business blog post. 
...and we'll deliver fresh, inspiring news and updates on all things Dropbox and industry related. Just enter your email and you're good to go!