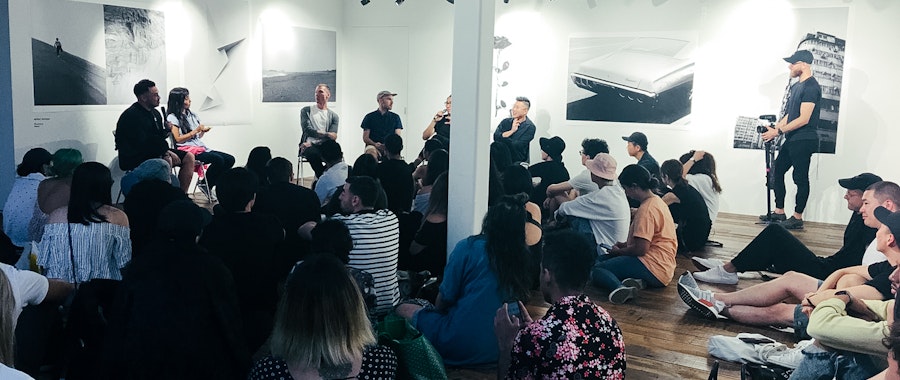 Thinking of Tokyo with Ta-ku
"To look closer, share more openly and create freely." That's the philosophy of 823, Ta-ku's photography project that started two years ago. Since then it has since morphed into a cross-continental collaborative project bringing communities together.
Whether through necessity or preference, it's safe to say Ta-ku has truly mastered the art of collaboration. The musician, photographer, designer, artist and barbershop owner describes himself as a "human world clock" for his familiarity with time zones and cross-genre projects. "There's my personal photography, which I picked up two years ago. Then Create and Explore, which is more towards the commercial side of photography and expression. Then TeamCozy, which is a fashion line I run with my mate Silas, who is from Hong Kong, and now lives in LA. Then there's the Barbershop, back in Perth…And then of course, the music stuff" (nearly forgetting about a career that's included two sold out Opera House gigs and a signing to Future Classic). 
The scale of collaboration within these projects is impressive – virtually none of them are solo ventures. "All of the projects rely on teams. Create and Explore has five people, for example. Everyone shares a similar mindset with the goal of the project, and can give me advice about where they need to go." 
Welcome to Tokyo 
That need to draw people together was the impetus for the first 823 exhibition in Perth, WA. Opening an exhibition in your hometown is one thing. Doing it in a foreign city is another. "It just happened…Dropbox suggested we do Japan, and it got done" he says casually from his studio. "Having an exhibition opening in Tokyo was unbelievable. Definitely bucket-list material."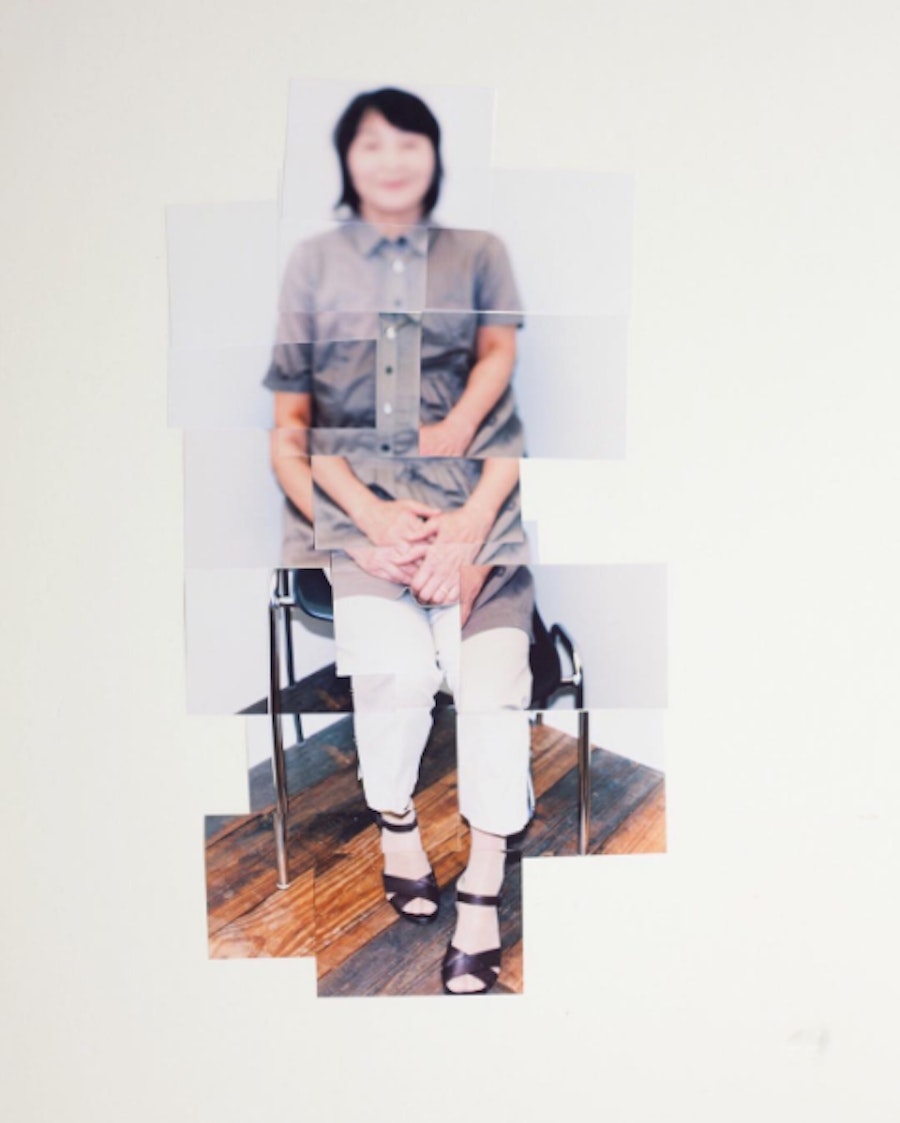 The exhibition took place over four days, with visual works by Ta-ku and close collaborators Sam Price, Maekan, and Repeat Pattern. It included a Create and Explore photo walk around Tokyo, an opening night panel discussion, plus workshops on photography, digital brands and audio storytelling. One workshop had attendees (who were selected via ballot) take ultra close-up photos with disposable cameras, that were then re-arranged as an interpretation of how the eye perceives images. "[The attendees] told us that this kind of thing doesn't happen in Tokyo very often, so it was cool to be a part of it." 
An avid fan and repeat visitor of the city, he points to an incredible community of creatives that aren't as culturally empowered to collaborate with each other. "The spirit of collaboration is a little different from Perth. A lot of times in Tokyo, you have one sub-scene which doesn't talk to another, so bringing people together like we did with 823 was super rare."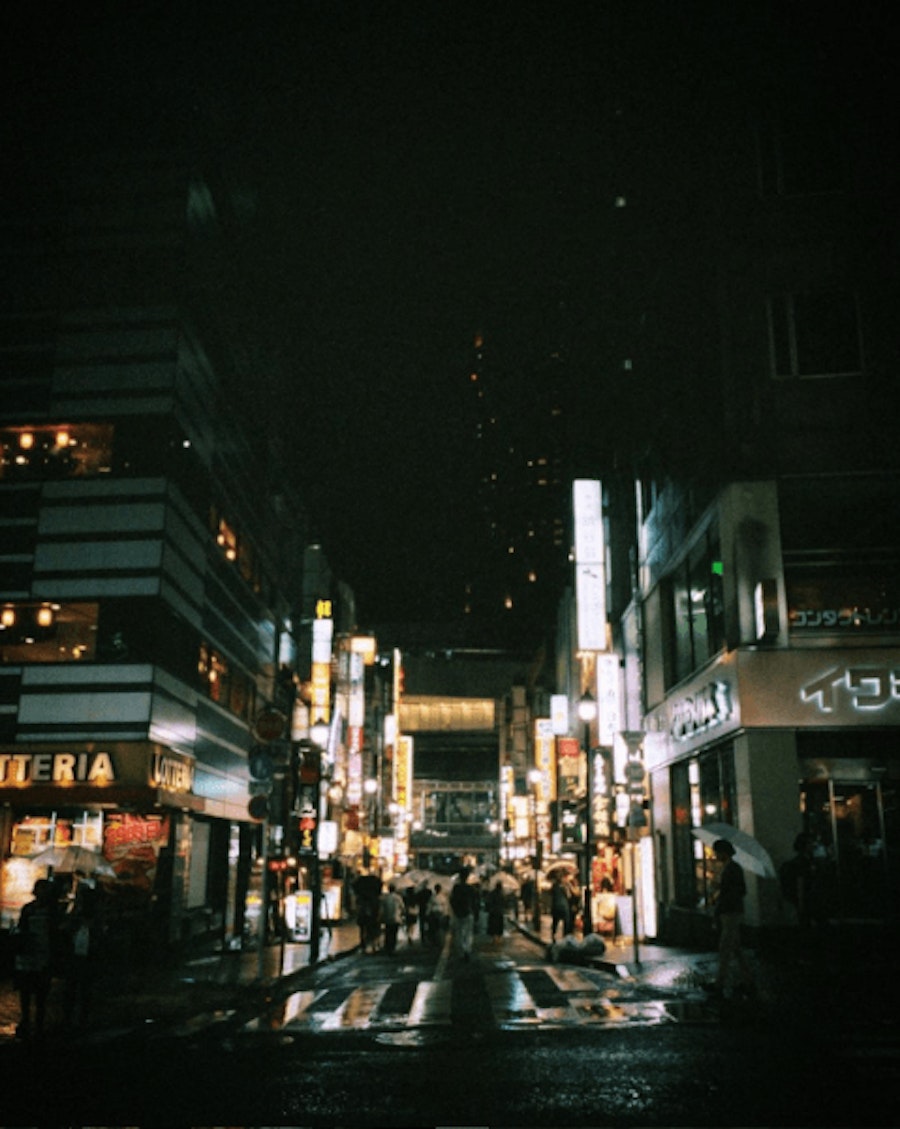 Dropbox also played a role in conceptualising the exhibition. "Dropbox Paper was such a great tool to organise the event. It was incredibly useful for writing, sharing, and planning… If it had of been a straight-up photo exhibition, there wouldn't have been much collaboration needed. But Chad, my friend who makes music under the name Repeat Pattern, and I had to come up with ideas for the workshops, so we bounced ideas back and forth on Paper." 
For Ta-ku, the process of collaboration goes beyond a 'nice to have.' "It's incredibly important to get another perspective on your work. We all come from a certain place, and so it's vital to get another angle. Collaborating with someone else means that the end result goes to a different place than it would have by itself."
How to pick a collaborator
So how does one find a collaborator that will help enhance your work without treading on it? "It's about finding someone with a similar outlook and perspective. The quality of work seems to come when you have someone who you gel with. As long as you get along, and are interested in creating, learning, and growing, you'll be a great collaborator."
Another plus is someone that's able to push you outside your comfort zone. "I never used to sing, then I collaborated with Wafia, who's a fantastic, brave, bold artist, on (m)edium, and slowly I sang a little more on the next EP. Now I'm singing on national and international tours, and that would never have happened if I hadn't met someone who inspired me and pushed me into what was terrifying."
It's a way of saying that there needs to be some kind of tension in creative partnerships – where people have varied strengths and interests. "Chad (from Repeat Pattern) and I are like that… I think, if it's ready then let's get it out there, whereas he's very considered, and likes thinking things all the way through. So there are discussions with us, and it may look like we're arguing, but we're both reaching for the same thing and seeking the same end point."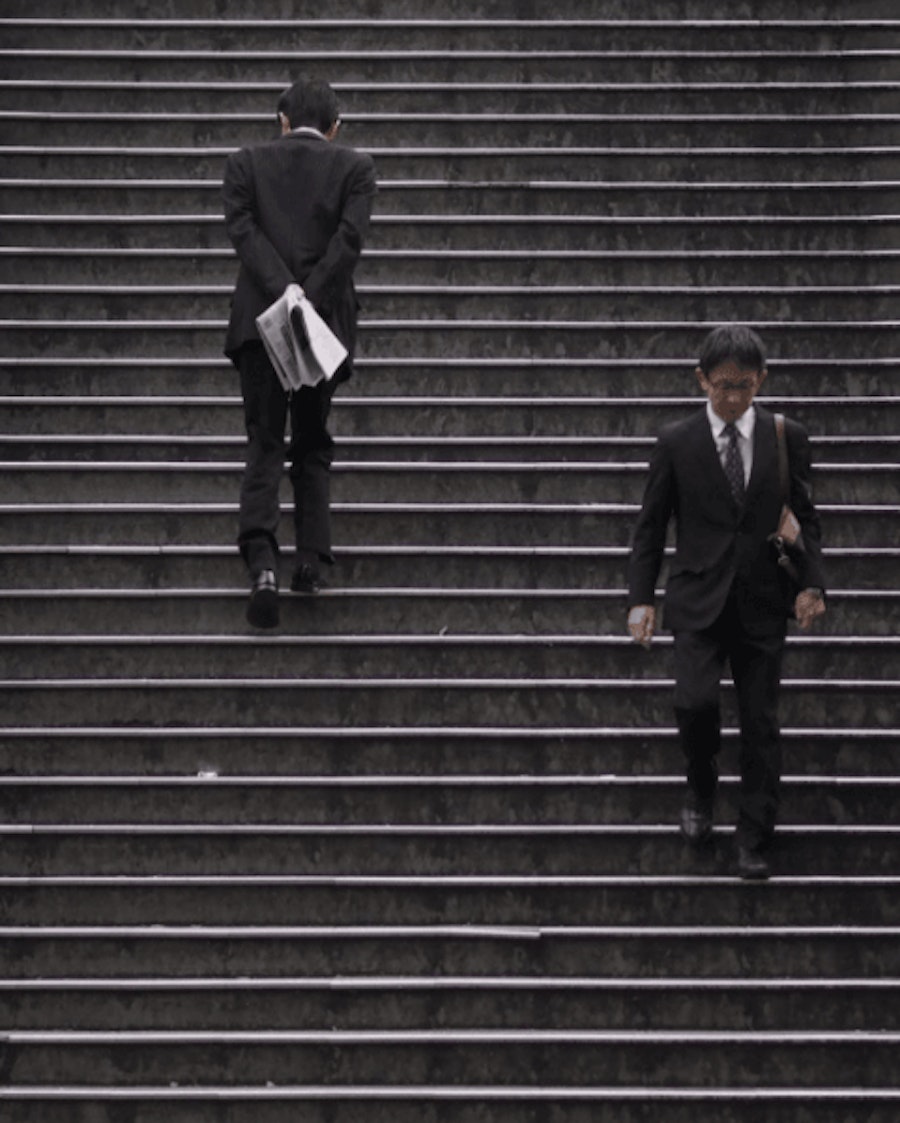 "It's so fantastic that Dropbox is on board, and it's refreshing that in this culture of influencer marketing, there's a company that's not just "wear this and take a photo of it on Instagram." I'm not bagging it – hey, I've done it before – but it's very rare for a company to use its resources to encourage young creativity and actually doing things. Because something is lost now, the idea of creating something just for the sake of creating. Now people see creation as a step to get them somewhere in their career, and not as a thing in itself."
The idea of creating for creation's sake is what has driven Ta-ku's various ventures across photography, music, and fashion, and his ability to bring together collaborators across all disciplines to create something special shines through. One encounter at '823' Tokyo sums it up. "There was a Canadian photographer of Malaysian descent living in Japan, and he'd never met another photographer there. On the day, he met another Canadian photographer who was part-Malaysian, wearing the same shoes as he was! They were bugging out! That was an example of what the workshops were about, just bringing people together." 
...and we'll deliver fresh, inspiring news and updates on all things Dropbox and industry related. Just enter your email and you're good to go!