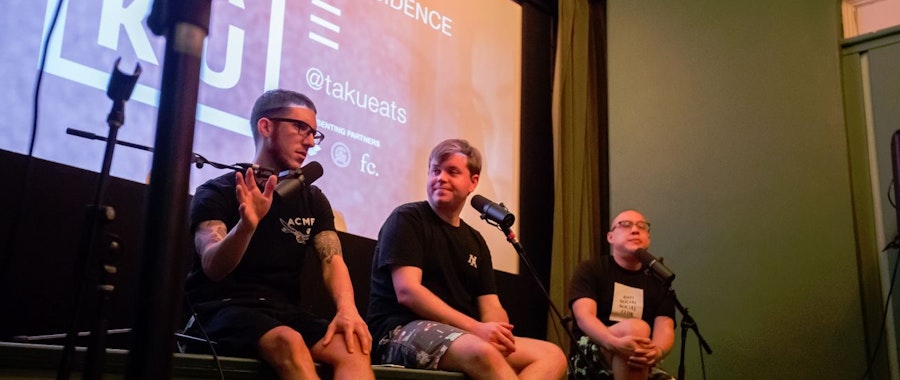 Work Culture
•
April 13, 2016
Ta-ku In Residence @takueats talk and podcast
Ta-ku hosts a talk with special guests: Mitch Orr, Chef and co-owner of Acme, Dan Hong, Executive Chef at Mr. Wong's, Ms. G's, Papi Chulo, and El Loco, and Andrew Levins, DJ/Founder of Heaps Decent charity / radio host of "The Mitchen" & "Hay Fam".
You can listen to the talk below. 
...and we'll deliver fresh, inspiring news and updates on all things Dropbox and industry related. Just enter your email and you're good to go!