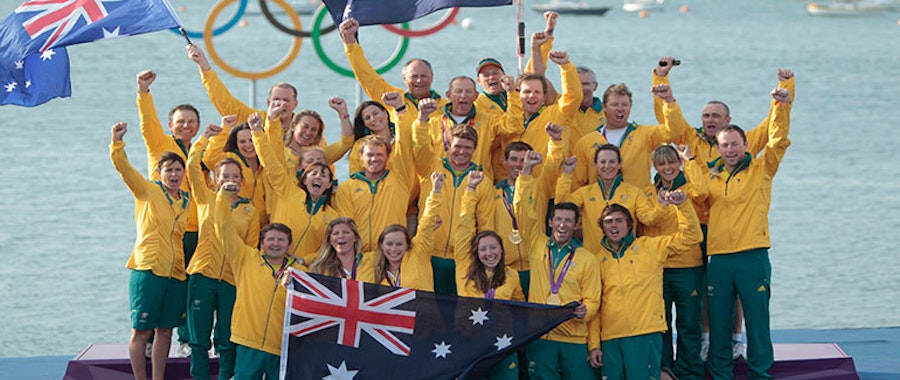 Work Culture
•
August 31, 2016
Smooth Sailing: The Australian Sailing Team means business
The Australian Olympic and Paralympic Sailing Team has over 50 athletes, 15 coaches and 30 support associates travelling around the world competing and training.
The entire team needs access to strategic information via the server on a near constant basis. The server, located in the Australian HQ, meant getting this information was a constant struggle.
The result was that the team was using laptops and saving files locally and sharing them via email. This was not a streamlined procedure and created security issues surrounding exposing special and secret tactics.
The team needed to centralise their strategic information allowing all athletes and support staff to be able to access information locally, the result was Dropbox Business.
Enabling a professional sports team globally
Nowadays, no matter where the AST are around the globe, they can quickly access information and data they need to do their jobs and ultimately improve competitive performance.
Program Manager Katie Culbert said: "We liked the security it offered, the ease of access, the user functionality, and the fact that we could share folders with specific people. The storage space was also a key factor. We just felt comfortable with Dropbox Business as a solution."
Alongside the ease of access, Dropbox Business also promoted problem solving across the team. If a technique needs to be altered or a sail needs to be cut differently, team members can work together to problem solve and working together on plans in Dropbox Business.
"Team members use Dropbox Business to appropriately share everything from training videos to performance analysis to details on athlete well-being. It is also used to share technical projects and programs with athletes, coaches, and staff. It's really integral to team operations," Culbert adds.
A winning culture for the team
Dropbox Business offers the AST a secure and flexible has meant that the team now spends more time on problem solving and less time resolving connection issues.
"We're able to spend more time solving problems and getting things done, rather than trying to resolve connection issues. We had so many problems prior to Dropbox Business – I would say we've seen at least a thirty-percent productivity improvement since setting it up," said Culbert.
Find out how the Australian Sailing Team and Dropbox are working together. Download the full case study here. 
...and we'll deliver fresh, inspiring news and updates on all things Dropbox and industry related. Just enter your email and you're good to go!