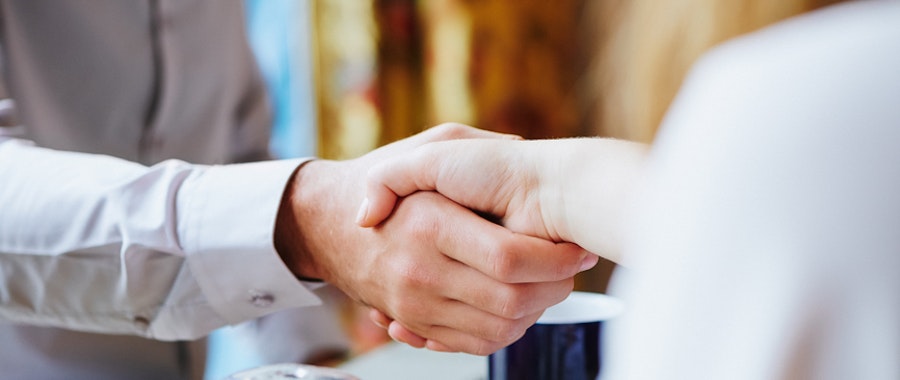 Work Culture
•
February 20, 2017
Onboarding made easy: Tools and tactics to empower new hires
When it comes to onboarding new employees, it's not just about the big things – often it's the small touches, touchpoints, and interactions can have a huge impact in setting hires up for success.
In seeking best practice, a holistic approach to onboarding takes into account not just the organisational components of a role, but also the social and cultural climate of the organisation itself.
Start before the start date
The earlier the snowball of paperwork starts, the better. While employment contracts, pay negotiations, and compliance agreements are typically sorted before a new employee begins their role, it can pay to be proactive with other obligations such as superannuation and banking details, setting up inboxes and building passes – the first week of work is often overwhelming enough without the added stress of digging up this documentation, or sitting slightly outside of the system.
Socially speaking, it pays to introduce a new hire to their team and colleagues prior to their first day. This can range from something as involved as formal meetings with the team, to as simple as inviting them along to a lunch with everyone before the start date.
Make the first day special
Following on from the first point, look for ways to grant the first day a sense of significance in a new employee's mind – for small interactions colour one's experience of an organisation in the long run. An HR 'welcome pack' is a good place to start.
Also consider organising lunchdates for a new hire with a cross-section of the business in their first week, so that they can get a sense of who's who in the workplace, as well as their roles and responsibilities.
Inevitably, a large part of anyone's first day is spent setting up, being briefed on roles and responsibilities, and meeting the team – understand that it takes a while for a new hire to deliver on their workload.
Use technology to make orientation easier
Orientation and tutorials are a hallmark of onboarding – however there are tools, software packages, and cloud-based services which make the whole process easier.
Searching for files on a traditional server is notoriously difficult for novices who aren't privy to its quirks and corners – consider using a familiar interface such as Dropbox Business to speed up the learning curve and entice collaboration, as many new hires are likely to have personal Dropbox accounts already. With all of your company knowledge in one place, new hires are able to do their necessary research by easily searching for previous marketing campaigns, quarterly planning, design briefs, or sales reports. With Dropbox Paper you can even find wider company docs related to a particular keyword.
Video and eLearning software can also make learning the various parts of the business and its systems much more engaging than scrolling through dry slabs of text on a screen – find ways to orientate immersively.
Structure at the start
By the time a new employee is ready to up tools, often a large build-up of work has accumulated. Be cautious of this and plan around it, taking into account other orientation requirements. When it isn't possible to alleviate this workload, find ways to introduce structure early on into a new employee's schedule – it won't be forgotten or perceived as overbearing if explained clearly.
Allow for feedback
It's not only managers who should be giving feedback to their hires – new employees should be given adequate opportunities to voice their observations, successes, and concerns in the first few weeks of their employment.
This forum allows managers to set expectations early and often, as well as communicate the culture of the workplace.
Onboarding goes on
Onboarding doesn't end after the first week, but is instead an ongoing and iterative process. Take a phased approach by catching up with new employees for feedback at the 7, 30, 45, 60, 90, even 120 day mark.
A holistic approach like this which employs tools, technology, and good old fashioned talking, is likely to set employees up for the long run – not just the first few weeks.
...and we'll deliver fresh, inspiring news and updates on all things Dropbox and industry related. Just enter your email and you're good to go!