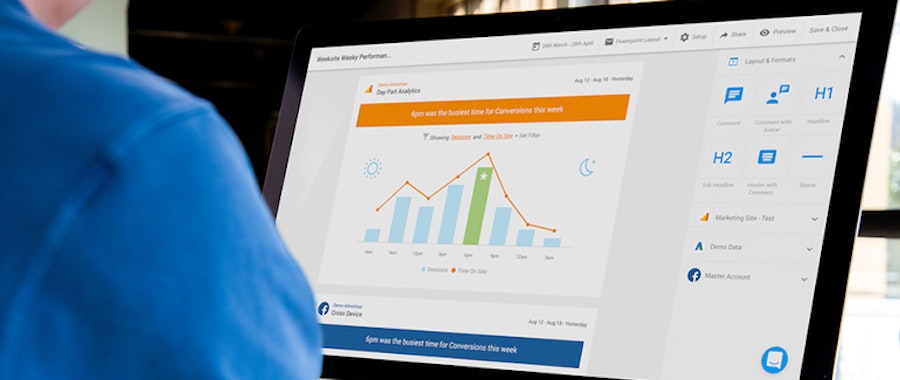 Nugit on transforming data into intelligence
Data rich and insights poor – DRIP is a common acronym used in the circles that data visualisation agency Nugit operates in. We look at how, with Dropbox Business, Nugit is turning noise into knowledge.
Nugit helps businesses to not only manage data but also gain intelligence from it. Their help transforms masses of data into easily understood formats suitable for reports and presentations. Importantly, the beautiful visualisations they develop help their clients secure valuable insights which may otherwise have remained hidden in the complexity of the data. Nugit is attracting an increasingly global client base including Facebook Inc., Publicis, Nexus and Johnson & Johnson.
With this rapid growth they experienced their own data challenge. With more, large clients and huge quantities of data every day, the company had a growing and insatiable need for digital storage space. They also had a mounting file management issue, needing to keep track of files often shared and updated across the team, between offices and with clients and third party partners and consultants. After trialling a few alternatives, Nugit chose Dropbox Business. We talked to Founder and CEO David Sanderson, to understand why and how Dropbox Business works for them.
Sharing the same song sheet
Nugit's focus is on adding unique and significant value by securing intelligent insights from clients' data. Given the significant investment of time and resources they put into each of the bespoke data visualisations they develop, file management is critical. Sanderson explains, "Having a central place to store information and share, send different documents, and collaborate on work is really important for us."
One-stop storage and file management
As Nugit is data-focused, centralised digital data storage was one of the key reasons why they chose Dropbox Business over other solutions. The simplicity of a single, catch-all and expandable file storage solution is ideal for Nugit given the diversity of its operations and their global spread.
"Having a central place to store information, share different documents, and collaborate on work is really important for us."
The important role centralisation plays is underlined in Nugit's project management. Sanderson highlights that different Nugit teams may contribute at different times to a project for a client. This input is tracked by Dropbox Business enabling the project manager to clearly see the status of the project at anytime from anywhere.
"We have a lot of different teams working together. For instance, our Marketing team is able to work together with our designers on a brief, and all materials are shared back into Dropbox for feedback."
Dropbox Business stores all the material Nugit requires for their bespoke data visualisations.
"Being able to share links is incredible useful for us. Put simply, it means we can work better as a team," Sanderson says.
Sanderson sees the benefits of Dropbox Business translating to Nugit's bottom line. "We are operating at a much faster pace. Dropbox Business lets us easily check back on previous versions of files and locate documents easily," he says.
Find out how Nugit and Dropbox are working together. Download the full case study here. 
...and we'll deliver fresh, inspiring news and updates on all things Dropbox and industry related. Just enter your email and you're good to go!