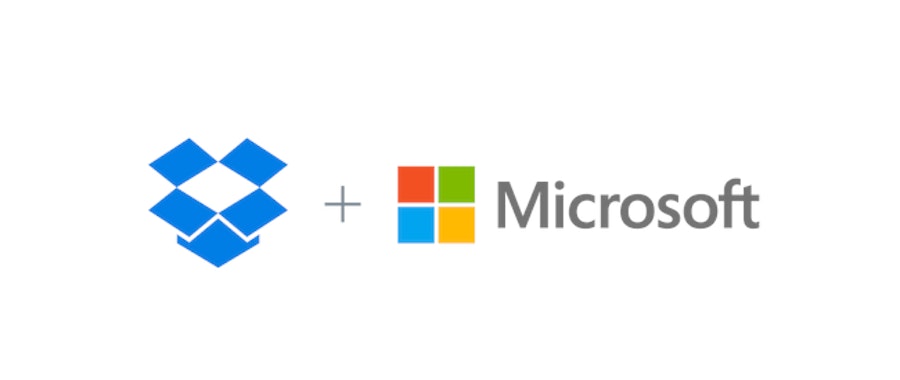 New integrations with Microsoft
Today we announced three new ways that Dropbox integrates with Microsoft Teams and Microsoft Office 365.
Bring your work to the conversation
It's now easier to locate, share, and gather feedback on work without ever leaving the conversation. The new integration enhances user experience by allowing users to choose additional storage options within teams.  Once the integration is authorised by an administrator, users will be able to add Dropbox folders to a channel. From there, they'll be able to upload files to conversations and create Office files directly on a shared Dropbox folder in Teams.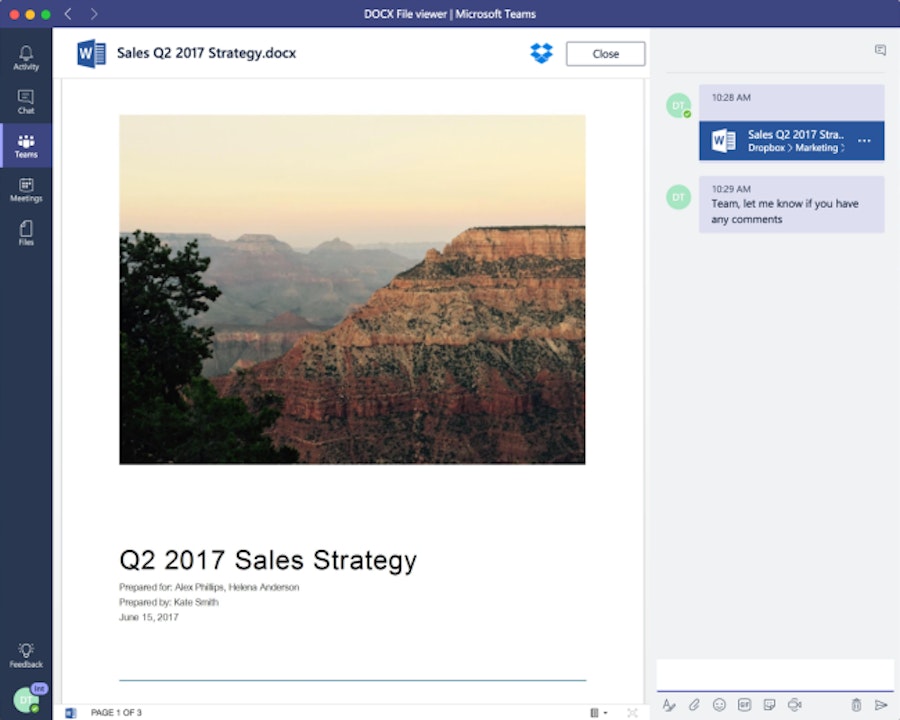 Early access and save content in office
In the coming weeks, Windows users will be able to add Dropbox as a destination when saving or opening their Office files on the desktop. This new integration will allow users to easily access, save, and share Dropbox files directly from Office.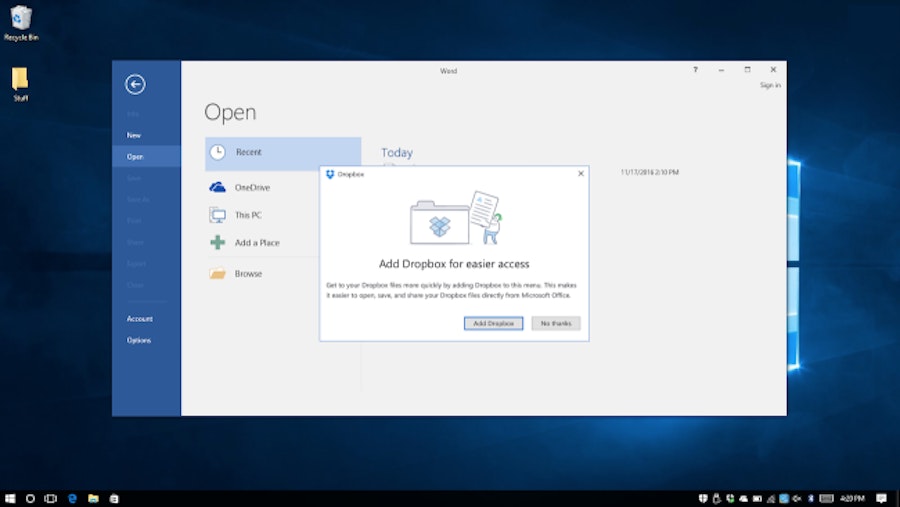 Empowering collaboration, together
Dropbox is working with Microsoft to help teams bring content to conversations, and break down the barriers to collaboration in the workplace. These integrations not only make your content more accessible, they unlock new ways for teams to work together. Office 365 users will automatically have access, and no action is required for existing Teams users.
To learn more about these integrations, visit the Microsoft partner profile.
...and we'll deliver fresh, inspiring news and updates on all things Dropbox and industry related. Just enter your email and you're good to go!