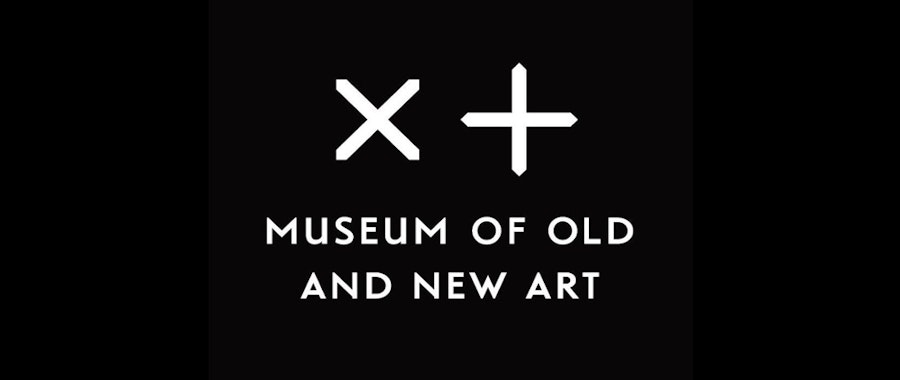 Work Culture
•
June 13, 2018
Anti-Social Social Media with Mona
Liana Rossi is the Social Media Manager at Mona. In the past, she's worked with brands like Samsung, The Sydney Opera House, and Tourism New Zealand to redefine how they use their channels to better connect with audiences. We got glimpse into her world, and how the anti-advertising approach could be the next evolution of creative communications.
How did you come to work for Mona?
How far back is interesting? I've always loved the internet. From coding MySpace pages when I was 17, right through to working in a social media and advertising agencies. I was freelancing in a bigger office when a friend said 'would you like a job at Mona?' and I said 'Yeah!' and moved my entire life without thinking twice. So here I am.
How has the move been from Sydney to Hobart?
I would never have thought how much clean air can affect your day-to-day, but the air is so clean. It's also like a melting pot of all these different things, not dissimilar to Wollongong, NSW where I grew up. You have this world-class museum, a really hungry arts community, great food, some of the best wine in the world, and all these people who have been really working over the past five years to make Hobart big enough for everyone else to want to flock to. I met a 23-year-old who bought a pub yesterday and thought 'where else in the country could this happen?'.
I'm not sure if [the architects] were thinking about the way people were going to Instagram their experiences, but it's interesting how their design has since become my output.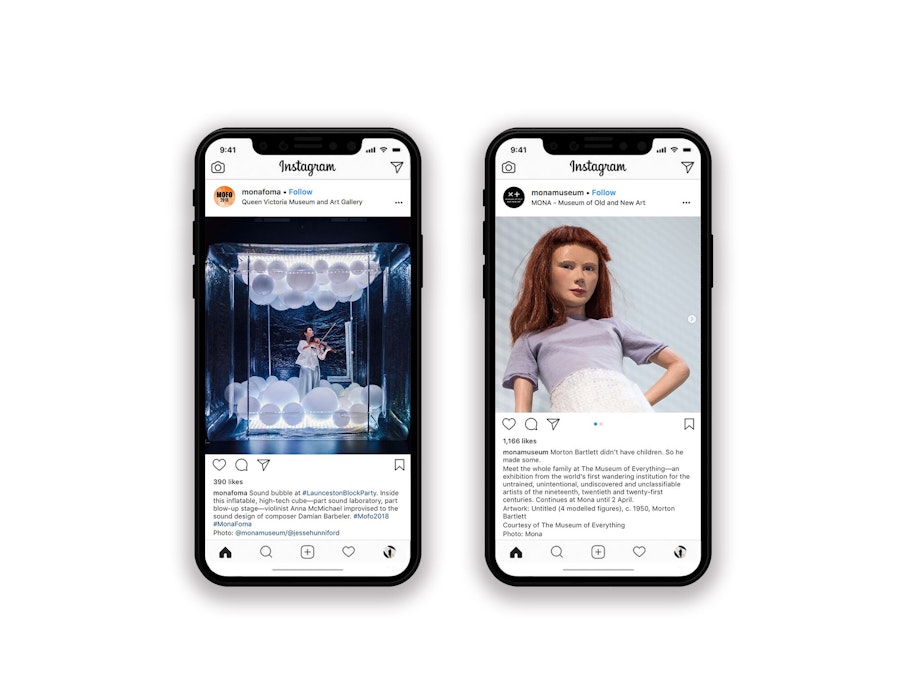 Do you feel the distance at all? Particularly with internet speeds…
We've had the NBN for ages so that's nothing new. Shipping is a different story, getting anything shipped from the mainland you can expect an extra 2 weeks delivery on top of anyone's time. It required a small adjustment in the way I think and plan because normally I would say 'oh we can get it in 3-hours' like in Sydney.
Can you describe your role at Mona?
My role at Mona is a new one. That's not to say that people haven't been doing functions of my job, but I think I'm the first dedicated person to take ownership of these channels. Over the first few months, it was about understanding all of the offerings. It really is more than a museum, there are things happening all the time and we've got really interesting audiences so we need to figure out how to appease them all. There's also a lot of different projects happening at any one time, so I might be meeting with not-for-profit type projects, or on content for the museum itself, or planning things happening over the next few months. It doesn't have much set structure, which is great because my work style is fairly all over the place.
You mentioned that you've really taken the reigns on these channels and looked at social as an individual entity, not just a matter of taking some print ads and re-posting them digitally. What did that entail from a foundational perspective?
We've really been working as a team to speak to our visitors and fans on a more consistent level; there's so much great content here so it then becomes about wrangling it and working out what's right to post and when to post it.
We also have the benefit of organic reach. A lot of brands I'd worked with in the past didn't have a willing group of fans ready to embrace whatever you throw at them, so the very strong brand I've been able to walk into here has set the foundation, and together with the people who really love the museum, or the festival, or the food...everyone's accumulatively decided a direction and balance on how to communicate these things. So at this stage, it's about building a consistent thread and frequency.
We have so much to tell people, but Mona is not about forcing opinions on anyone or the finished product. It's not telling you what is or what is not good art, its entire focus is to invoke a strong reaction. It's interesting, normally you would try and use content to lead people down the rabbit hole, give them as much information as possible, but sometimes we want to show some restraint to drive people to visit rather than have them say "oh, okay I've seen that thing on the Instagram. I don't need to see that myself. I've done that."
Sometime's we might scream things from the rooftops, and sometime's we might whisper it to your ear.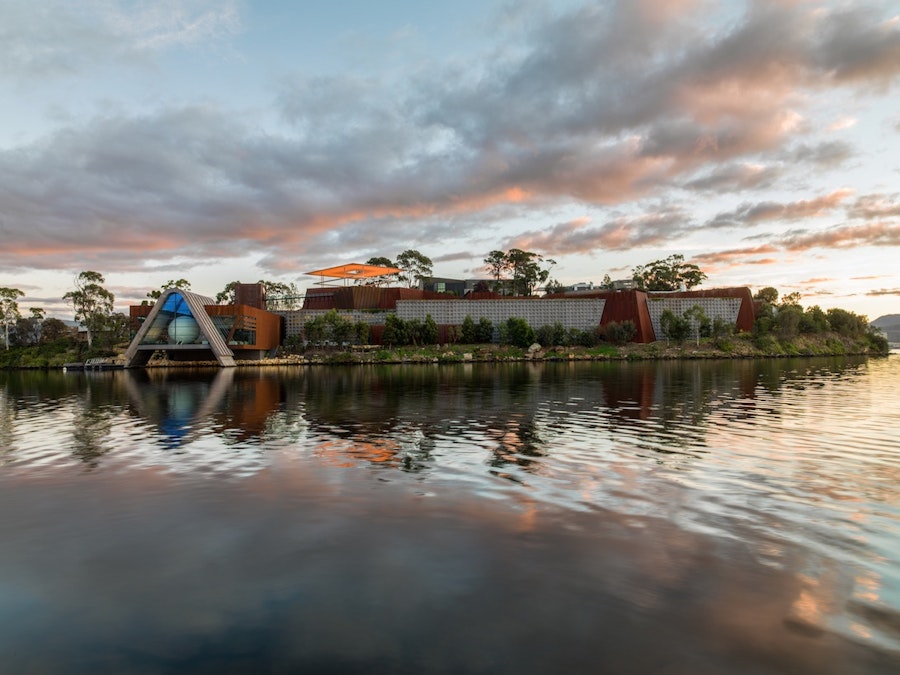 Photo Credit: MONA/Jesse Hunniford. 
Image courtesy of the artist and MONA Museum of Old and New Art, Hobart, Tasmania, Australia
It feels like an anti-advertising approach. You want to get people excited about an exhibition without giving anything away. How do you find that creative balance?
It really depends on the content, but the rules apply to any brand—when you have strong content, it will fly to the top. Sometimes content can be sharp, and hard-hitting, and other times it can be soft and organic, and sometimes it can be all these things. Much like the gallery itself, Mona's social media presence is about making people feel something — whether it's positive or negative.
How do you measure quantitative data as a brand? How do you know that everyone thinks your cool…
I've come from tech and brands that are probably too focused on data. I feel like you can take learnings and make sure you're sending people to the right places, but it's nice to not be so tied to data and leave some room for creativity.
There are other ways for us to map data. We look at social content that's created by attendees in the museum as interesting from an observation point of view, as well as an audience-experience one. For example, you can essentially map people's Instagram stories when they come in to see what resonates. I'm not sure if [the architects] were thinking about the way people were going to Instagram their experiences, but it's interesting how their design has since become my output.
We have an iPhone device instead of plaques for the art, so people aren't taking as many photos as they would in say The Lourve or The Pompidou. Because it's something you have to hold, or listen to, or read from, you might have one or two less hands to take photos with. It's also a bit darker in the gallery, so you're saying 'oh my God what is happening' – and it's cool because a lot of the art doesn't get documented on social; when you get there there's a nice moment of 'I've been waiting so long to come here', and you turn a corner and see something you've never seen before.
MOFO is a huge three-day summer festival program of music, film, dance, food and events. It was also held away from the gallery in Launceston for the first time. How do you juggle all those content elements together for a remote location?
There's a really great team here. Designers, digital designers, creatives, videographers… a lot of people doing lots of different things. We're constantly creating assets across print, the website, TVCs, radio ads, apps, then interstate we've been plastering posters everywhere. So there are a lot of assets, but we have a really strong visual identity with this fluorescent 'Freedom and Protest' lens that has been applied to the lineup this year.
With MOFO we had a lineup of 200 artists, and all the content we aggregate is coming from a central Dropbox folder that stores everything. It's really good to be able to jump in and out depending on what stage we are at for the project. For example, I can jump into Dropbox and see what the designers are doing for the EDMs and if that's a visual we want to replicate for social, or if we want to create that visual association with whatever we're trying to talk about, or perhaps create different kinds of content. We have so many great artists who have sent through incredible and really interesting press shots too. We get video content, music we can use... our Dropbox is a big melting pot where people throw stuff in and we can choose what to use and when.
MOFO is a big program and a lot to get your head around, but the centralisation of content that you can access from anywhere, anytime is so good I could cry. It makes me so happy.
We're also big on face-to-face collaboration, a lot of what we do comes from glancing over at someone's screen while they're doing something and it's like 'what's that? Can I use that?'.
Is there some kind of internal philosophy at Mona that enables you to do what you do from a marketing perspective?
The most interesting feeling I get is that there is no right way to do things and no rule book. If you have an idea here, it will be heard. The breadth of things that go beyond my role involves some 500 employees – I hear about new plans every day where I say 'that is so cool I can't believe that's happening here'. Our marketing approach is truly alive and that's why it's so exciting.
All images and video supplied by Liana Rossi and MONA Museum of Old and New Art, Hobart, Tasmania, Australia.
...and we'll deliver fresh, inspiring news and updates on all things Dropbox and industry related. Just enter your email and you're good to go!