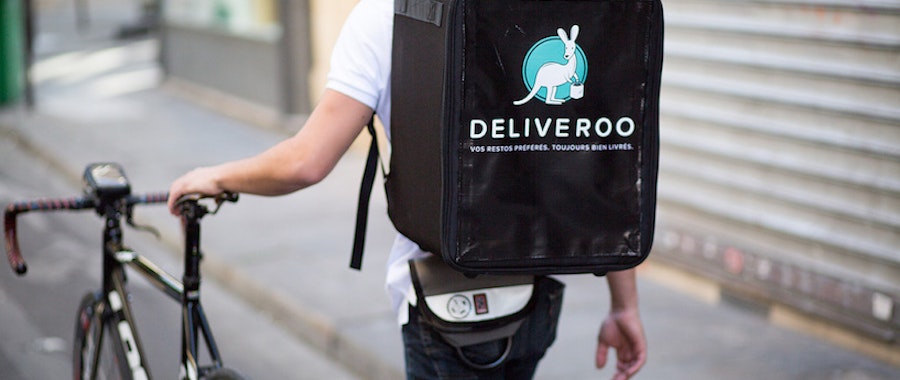 Work Culture
•
July 17, 2016
Meeting the growing appetite of consumers
Restaurant-quality burgers, bolognese, and bulgogi – all on demand. If you live in Sydney, Melbourne or Brisbane, you've undoubtedly spotted the aquamarine flash of a Deliveroo cyclist on their way to a hungry patron with a box full of freshly prepared food from a nearby restaurant.
Originally just a two city operation in Australia (Sydney and Melbourne) with a humble, but diverse roster of 20 restaurants, the menu at Deliveroo has grown rapidly to include over 1,000 restaurants, now serving in Brisbane too.
While welcome, the rapid growth naturally put a strain on day-to-day operations.
A growing hunger for centralised storage
When Deliveroo first launched in Australia, managing menus, photos and documents from each restaurant, as well as marketing materials and other information, was stored in a combination of desktops, email inboxes, and cloud servers. But as it grew, the team needed a more complete, centralised solution.
Levi Aron, the Country Manager for Australia at Deliveroo, was in charge of finding the right solution to support their growing team and restaurant network. 
Aron comments on the search, which ultimately landed on Dropbox Business,
"We looked at other platforms and found that Dropbox Business offered employees the best level of ease and system familiarity— while letting us manage files in a very controlled, organised fashion, which was important."
He adds, "Dropbox stood out to us more than any of the other solutions."
Order to the kitchen
The immediate effect of Dropbox Business was organisation. Restaurant-specific data was properly categorised and made accessible to those who need it – both inside and outside the business.
"We have different restrictions on different folders, so there are no issues with information getting leaked to the wrong people," says Aron. "We can easily share folders with PR and social agencies and let external partners drop assets into folders like an FTP site."
On top of centralised, secure file storage, Deliveroo has integrated the platform with Salesforce, linking restaurant client data together.
Aron explains, "Dropbox Business works directly with our CRM, so we can look at a restaurant, and if we want to find a particular as set, there's a link right there in Salesforce that takes us directly to the appropriate Dropbox folder. It synchronises perfectly and makes information so accessible."
Smoother service
Dropbox Business has created efficiencies for Deliveroo across the whole organisation, from content and design to marketing and sales.
For example, remote access to assets has greatly helped sales staff sell Deliveroo in to new restaurants. "Dropbox Business is really agile," says Aron. "We can be sitting in a restaurant and pull up brochures or flyers on our mobile devices, instantly. We've also been using Dropbox to display and share videos, which people seem to really enjoy."
The greater efficiency Deliveroo has experienced thanks to Dropbox Business in Australia has been so successful, it has served as a sort of model for the company's operations in 11 other countries. "We pass the learnings we get in Australia back up the chain," explains Aron. "That way we can all continuously improve the way we use Dropbox Business."
Aron sums it up, saying, "Being a company in tech, we're always looking for innovative ways to do things better and more efficiently. Dropbox Business seems to understand that and offers us great support."
Find how Deliveroo and Dropbox are working together. Download the full case study here.
...and we'll deliver fresh, inspiring news and updates on all things Dropbox and industry related. Just enter your email and you're good to go!