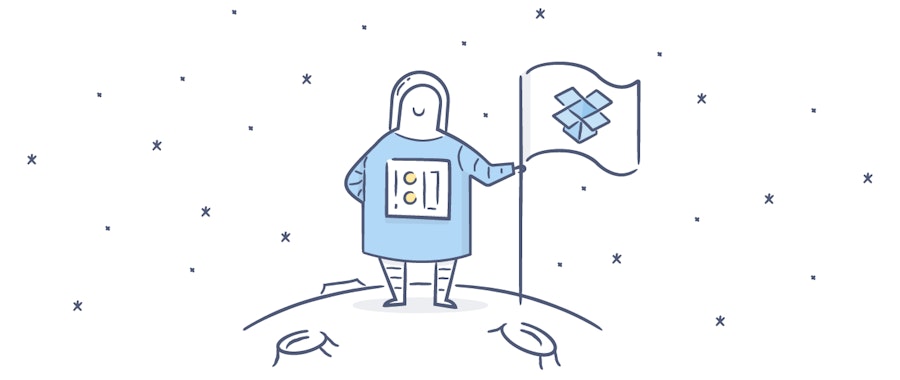 Making workflows work for you
Simply put, productive workflows can help save businesses time and money.
Having the right blend of tools and apps in place means you'll spend less time spent thinking about how to do the work and more time actually getting the job done. Here are our top three tips for making your workflows work for you and boosting workflow productivity.
Pick the right tools
From messaging platforms to workflow automation tools, there are more apps than ever. As work becomes increasingly dispersed, it's important for these tools to be flexible, mobile, and platform agnostic. It's also important that these apps and tools are connected and easy for employees to find. Dropbox helps by integrating with best-in-class tools so you can tailor the right mix for your team.
Streamline your workflows
A recent McKinsey Global Institute study found that employees spend 61% of their time doing "work about work"—things like getting and sending emails or searching for files. The productivity tools you choose for your team won't increase productivity unless you build the right workflows on top of them. Dropbox can help by acting as the central hub for sharing and communication.
Keep your apps in sync
It's likely that your team will only continue using more and more apps. No matter the types of apps or how many, Dropbox allows your team to worry less about managing their tools, and focus more on getting work done.
Dropbox Business integrates with Nintex Workflow Cloud to connect people, applications, and content to streamline content creation and review cycles, helping teams save valuable time. Want to learn more? We've put together a helpful eBook that shows how to use cloud technology to automate processes and drive your business forward.
Download our eBook, Better Together to find out how you and your team can unlock greater productivity. 
...and we'll deliver fresh, inspiring news and updates on all things Dropbox and industry related. Just enter your email and you're good to go!