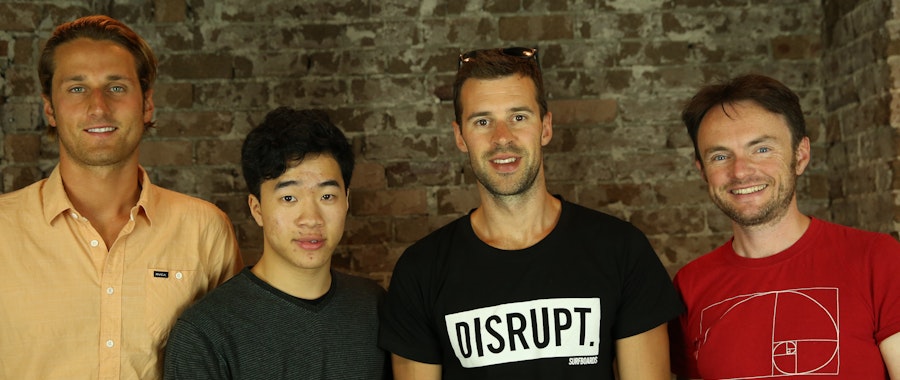 Work Culture
•
November 3, 2015
Love will make or break you. Do what you love
It's not been easy
Disrupt was started for the love of sport by all the team and a frustration that it took 18months for new technology to get to market and we all ended up with mass produced, identical equipment. It's not been easy, it's a long hard mission to find 'product market fit' hundreds and thousands of tests and an ever changing business strategy. It's the love and dedication to the mission that gets you through the long nights working, eating ramen non-stop for weeks on end and ignoring those credit card bills. One of the hardest points was just after I started Disrupt (Oct 2014), back then we had a very different business focus.
In essence we facilitated direct to consumer sporting goods for 50% of the cost we were running 10product lines from multiple warehoused in Sydney and had containers on the sea constantly. This would likely have a been a few million a year in revenue if we progressed however I had to convince the team to take the big swing, say no to a nice local lifestyle business and to say – Go Big or Go Home.
We cut our revenues by a factor of 8, went back to the credit cards and focused on building a world class digital platform, shortly after we joined Muru-D (Telstra's incubator) and then the fun really started.
Going global
The second hardest decision (at the time) was he decision to go global first, we decided to scale our platform to international sales & production in Europe, South Africa and the US before expanding the product portfolio of sporting goods. As an Australian company you have to have a global outlook from day one were just too small of a market. It's hard to make big strategic decisions but working on what you love gives you great gut instinct.
In just under a year we've been voted top20 apps in Australia, finalist in the Australian business awards and won the Genesis award for innovation & took out the top prize as the Australian Digital Summit. We've opened up European operations, introduced SMART sports equipment to track sports data and integrated into manufactures around the world.
1-10
The next chapter in Disrupt's life will see us close a venture capital round, expand operations in the US and introduced several new sports. Our bespoke back end is becoming ever more efficient (one day we hope to deliver custom goods in 24hrs) and the front end introducing photorealist representations of your equipment.
These days anyone can start a business and that's a good thing, you'll likely have thousands of competitors and most of those will fail. It's the unrelenting dedication and focus that takes you to the same level, it's the love that makes the extra 10%
In summary
Start Small
Over Deliver
Enjoy the journey
Love what you do
Disrupt is a 'Design Your Own Sports Equipment platform' you get to upload your own designs or choose something from a local designer. You'll get the exact right size, a 100% unique design for the exact same price you would spend in store.
We use the same process, the same high-quality materials and the same engineers, the difference is our integrated manufacturing software that lets them produce one off equipment, at scale and thus not slowing down the production line.
100% customised for the same price as retail.
...and we'll deliver fresh, inspiring news and updates on all things Dropbox and industry related. Just enter your email and you're good to go!