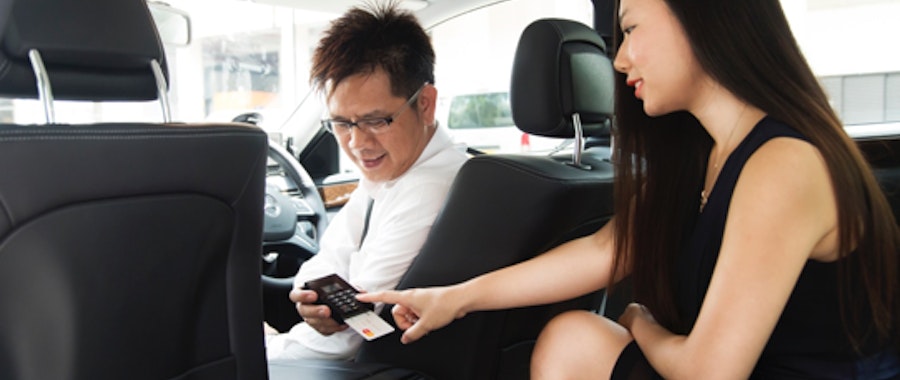 Work Culture
•
February 14, 2017
It's a small world: GoSwiff on global collaboration
When employees are spread across the globe, the right technology can make them feel like they're sitting side-by-side. Now one of the world's fastest-growing digital payment providers, GoSwiff, has built its success upon a foundation of team collaboration and product development. Here's how.
From brainstorms to office banter – collaboration may be easy when staff are sharing desk space, taking coffee breaks together, or going for after-work drinks, but things get trickier when they're spread across multiple time zones.
We caught up with GoSwiff's Head of HR, Sylvie Ackermann, and Head of Communications and Marketing, Anne Karumo, to understand how the company managed to close the distance between its employees.
Here, there, and everywhere
When you don't know where in the world you're going to end up from one week to the next, the ability to share and edit documents on the go is invaluable. Karumo says that Dropbox Business has helped nurture the culture of collaboration that has been so essential to GoSwiff's success.
"We have employees everywhere from Singapore to Nigeria to Mexico. Our executives travel all the time," Karumo notes. "With Dropbox Business, I can get a presentation to our CEO while he's on a plane – and counterparts in Europe can review it at the same time – so we can all react and revise quickly. Without Dropbox Business, it would be impossible for us to work that way."
It's only natural
While unlocking new ways of working is undeniably valuable, it means little if the user experience isn't up to scratch. As the company expands into emerging markets in Africa, the Middle East, and Russia, the need to get new staff on board quickly and painlessly has never been more essential.
Fortunately, GoSwiff has found the Dropbox Business interface to be so intuitive that new employees pick it up without breaking their stride. As Karumo explains, "New people already seem to know their way around Dropbox Business when they start, which is great." With concerns around distance and user experience now a thing of the past, the only concern left for GoSwiff is the matter of security.
Fortunately, Dropbox Business is the perfect solution. According to Ackermann, all of GoSwiff's files are in Dropbox, and knowing that everything is safely backed up and immediately recoverable is huge. With Dropbox Business, teams never need to worry if a laptop crashes or a file goes missing.
"It's important to know the files are secure and that no one can edit or remove them," Karumo adds.
By blending freedom, flexibility, and security, Dropbox Business is a tool that will help GoSwiff continue its trajectory of rapid growth. As Karumo succinctly explains, "It's become essential to our business."
Find out more about how GoSwiff and Dropbox business are working together. Download the full case study here.
...and we'll deliver fresh, inspiring news and updates on all things Dropbox and industry related. Just enter your email and you're good to go!