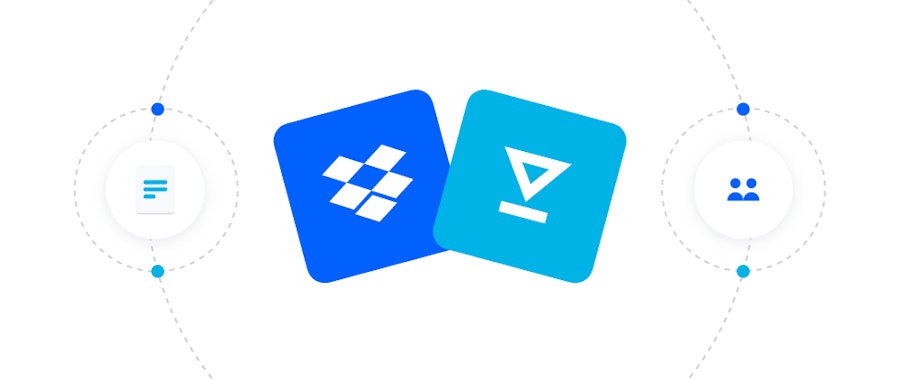 Introducing HelloSign for Enterprise
HelloSign for enterprise helps businesses cut down the time it takes to sign and store documents.
Enterprise companies are hyper-focused on the delivery of their products and services, but there's one area of the process that's often overlooked: the time and effort for printing, signing, and scanning documents.
Which begs the question—Why are the majority of enterprise companies stuck using the legacy standards of pen and paper to get documents signed?
The answer is that most enterprise companies are in the early days of their digital transformation and know little about eSignatures. They might have questions about the usability of eSignatures, the implementation, and of course, the security.
That's why following the launch of smart workspace in 2019, Dropbox is bringing HelloSign to enterprise. Business that are already using Dropbox for their collaboration and storage can integrate HelloSign into their workflows in Office 365, Salesforce, G-Suite and more.
On average, contracts are signed 80% faster, along with a 3X higher completion rate vs. pen and paper according to G2Crowd, Dropbox customers that chose HelloSign.
Joseph Fuller, Global Head of IT for Deputy, one of the first Australian businesses to use HelloSign with Dropbox said "it was simple to set up integrations with Dropbox and Google Docs for our workflows. Our team was already using Dropbox to share files, so the learning curve wasn't hard - from notifying recipients, to storing documents where we needed them, and all while keeping within our compliance rules, and requiring little manual work."
With HelloSign, all communications are safeguarded by Secure Sockets Layer (SSL) encryption. Beyond that, each document is stored behind a firewall and authenticated against the sender's session every time it's requested. All documents are then encrypted with a unique key and regularly rotating master key.
In addition, HelloSign is compliant with ISO 27001, SOC 2 Type II, HIPAA, GDPR, eIDAS, and more. To top it all off, HelloSign has 99.99% uptime and is a SkyHigh CloudTrust provider with the highest available rating of "Enterprise-Ready."
Joseph said "We're wading into eSignature, like many companies today, and are already seeing value in using HelloSign within our People and Culture team. They're able to send documents to employees, such as performance reviews, promotions, and our P&C team to counter sign (and file away.) We're an all-SaaS company, so we're happy to not have a filing cabinet full of sensitive documents sitting in a corner collecting dust."
HelloSign Enterprise is available now to Dropbox Enterprise customers, with further availability planned for the near future. Learn more here.
...and we'll deliver fresh, inspiring news and updates on all things Dropbox and industry related. Just enter your email and you're good to go!