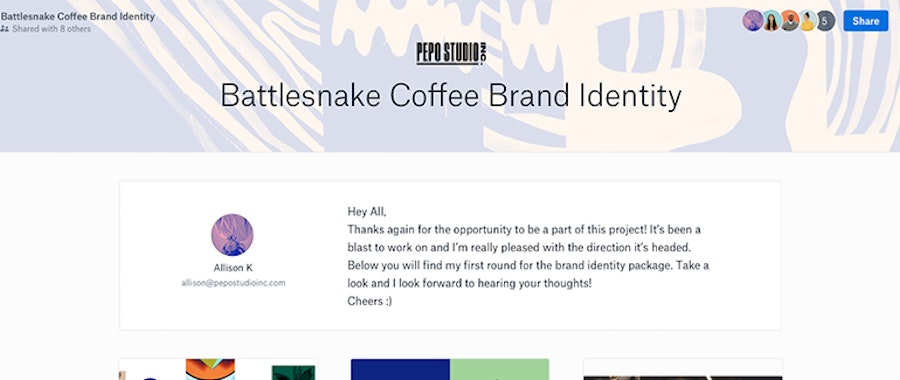 Introducing Dropbox Professional
Today we launched a new product offering, with brand new features, designed to help give freelancers and sole traders the tools they need to be productive, professional, and successful.
In Australia, the freelance economy is thriving. A study conducted in 2015 by Upwork, a global freelancing platform whereby businesses and professionals connect and collaborate remotely, revealed that in Australia, nearly 1 in 3 people classify themselves as sole traders or freelancers. Some predict that these numbers will continue to grow in the future. What does this mean for the future of work in Australia? According to the Tomorrow's Digitally Enabled Workforce report by CSIRO, jobs of the future are more likely to be flexible, agile, networked, and connected.
At Dropbox, we're all for flexible ways of working and with today's launch of Dropbox Professional, we're giving our individual users the same choice and flexibility as our business users. Dropbox Professional will allow individual users to store, share, and track their work from a single, secure place. Here's why we think you'll love Dropbox Professional:
Put your work in the best light with Dropbox Showcase
As a freelancer or sole trader, when it comes to presenting your work or pitching for new business, it's important that your work looks as professional as you do. Sending files back and forth to clients, on multiple links or emails, can be cumbersome and it can be difficult to present your hard work within the context of your brand and the client brief.
That's why we developed Dropbox Showcase, a brand new way to easily present your work. Dropbox Showcase allows you to easily lay out content and share and present work on a single page. It's designed with external sharing in mind so you can 'showcase' your finished work — all within the seamless and familiar Dropbox experience.
How does it work? You can insert any file type that previews on Dropbox easily into the Showcase, simply by adding the file from your Dropbox account. You can also add your logo and any brand imagery to the header to give your Showcase a professional and personal look and feel. You never have to worry about accidentally sending an old version of a file, as Dropbox will sync automatically with Showcase whenever you make changes.
One of the most exciting things about Showcase is its tracking and analytics capabilities. It enables you to receive up-to-date analytics on if a file has been opened, looked at, or downloaded. As a freelancer or sole trader, having this information at your fingertips helps drive productive client conversations and keep your clients as your number one priority.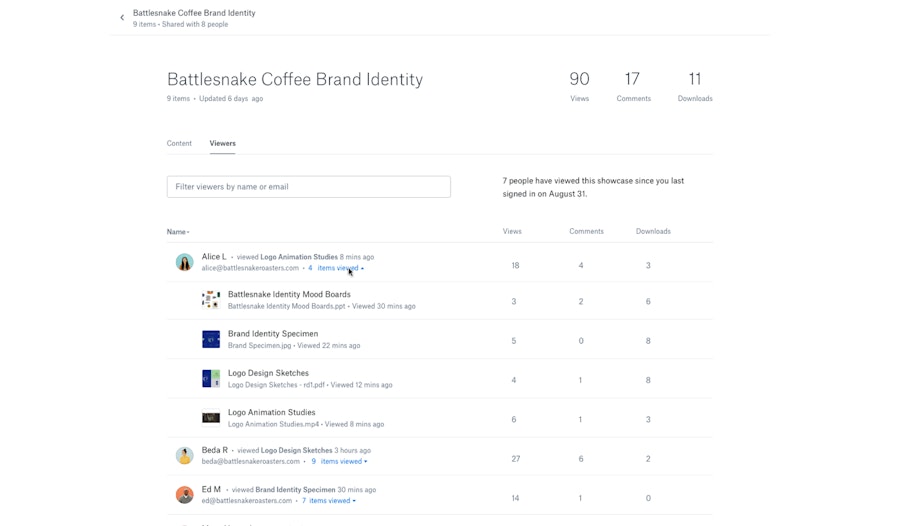 Rather than sending off a pitch via email and having it go into a black hole after you hit send, you can see who has interacted with your files and how. Meaning you can have more personalised client conversations and greater insight into your work. As a photographer, imagine being able to know what photos resonate with clients so you can tailor your approach and understand your clients' objectives more clearly. Want to know more? We've put together a blog post that outlines more ways that you can use Dropbox Showcase.
Dropbox Smart Sync for professionals
In January this year, we launched Smart Sync in Early Access for our Dropbox Business users. The feedback from our Dropbox Business customers has been so good that we've decided to roll out the feature to individual users.
We're excited to announce that Dropbox Professional users will be able to see and access their files and folders (up to 1 TB of data), whether on their drives or in the cloud, right from their desktop. What does this mean for freelancers and sole traders? Online files take up virtually no space on your local hard-drive and when you need them they can be accessed with a simple click. Meaning you can say goodbye to your NAS or file server. This feature works on both Windows and Mac and is backwards compatible with Windows 7 or higher.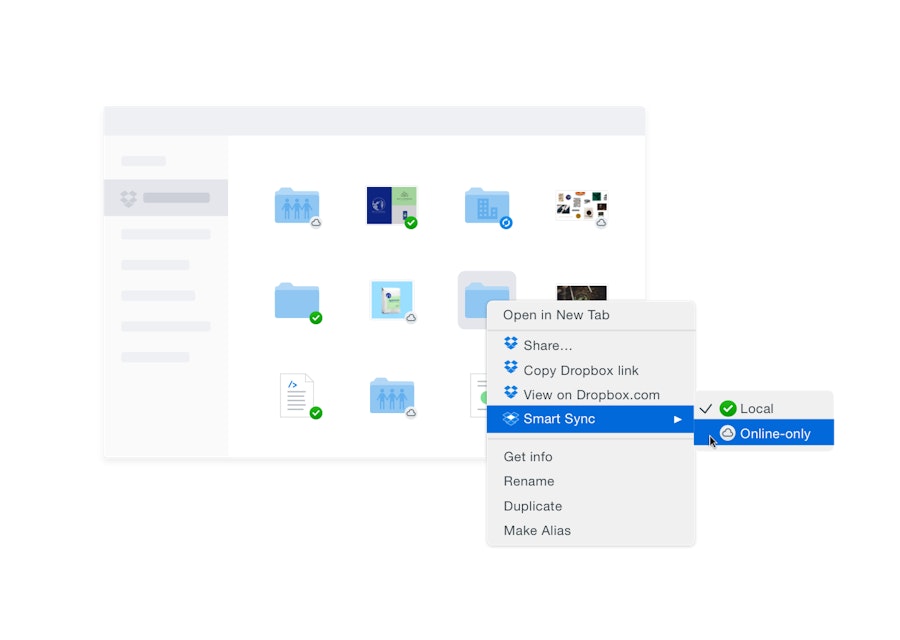 Dropbox Professional users will have access to priority chat support, and extra sharing controls—like password-protected and expiring links. You can also see detailed viewer history, such as when someone last looked at a file. Enhanced security features, such as 120-day version history, remote wipe capabilities, two-factor-authentication, and state of the art encryption technology as also available to Professional users.
We created Dropbox Professional to help reduce the busywork, so you can focus on the work that matters. Learn more about Dropbox Professional or sign up today.
...and we'll deliver fresh, inspiring news and updates on all things Dropbox and industry related. Just enter your email and you're good to go!