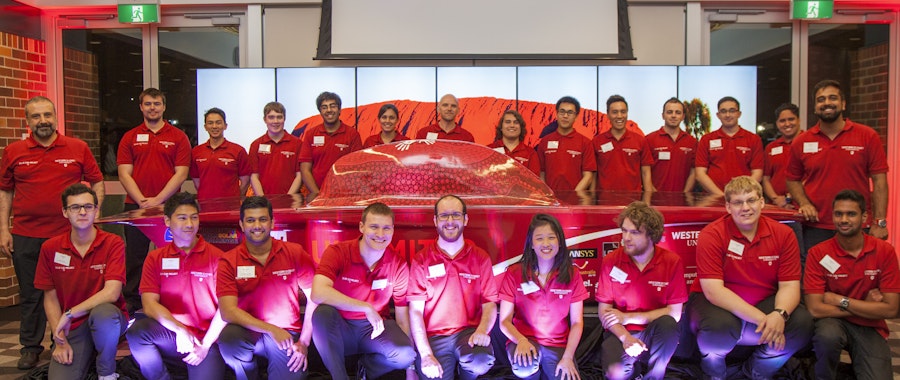 Made in Dropbox
•
November 3, 2015
Inspire and Innovate
Western Sydney U Solar Car Project is a student led non-profit green initiative. The project strives to push the boundaries of innovation and precision engineering with a social and sustainable responsibility to the whole community. Integrated within the university, we bring students out from a theoretical world into a more practical environment to apply their knowledge and expand their horizons. This project started as a final year project for 4 engineers from a variety of disciplines in 2011. It eventually flourished into a 24 manned team of engineers from a variety of disciplines, including engineering, industrial designers and business students. With these skills in hand, the team entered their first solar racing event, the 2013 World Solar Challenge and entered their second campaign with a new and improved solar car in the 2015 Bridgestone World Solar Challenge.
With the help and support of Dropbox we are able to effectively manage the data and files created in the lead up to and during the World Solar Challenge. The biggest challenge we faced was accessing data on the go for a team of 20 people who are only in the same room during team meetings. Content was being created all the time and in many locations, and with the Dropbox platform we were able to seamlessly share and use our data, with no fear of loss or corruption. In the past we have used other cloud storage platforms, only to experience instability and/or loss of data due to permissions issues and/or mistakes. Thankfully, Dropbox as a well-known cloud storage platform meant many team members were familiar with the setup, allowing the team to create and manage the incredible amounts of data required to design and build a solar race car in a compressed timeline.
Throughout the two years of building upon the success of the 2013 team, we were able to streamline our operations with the implementation of Dropbox.
Our next step is to build a better future and inspire the next generation of innovators.
...and we'll deliver fresh, inspiring news and updates on all things Dropbox and industry related. Just enter your email and you're good to go!