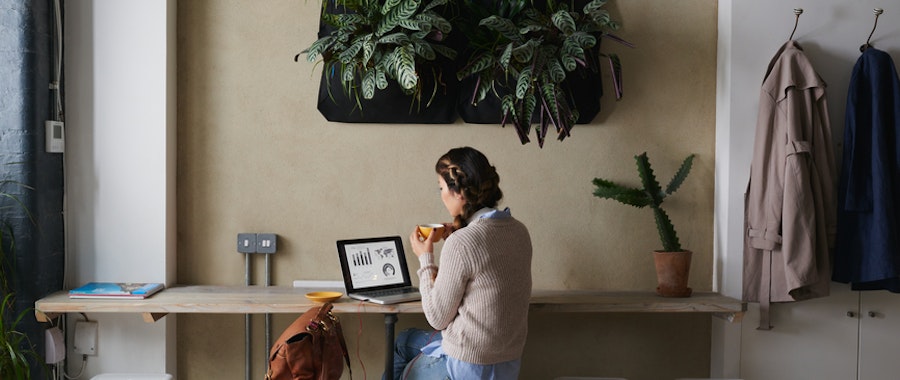 Made in Dropbox
•
May 13, 2016
Incubate debate: The value of incubator programs to startups
To incubate or not? To go it alone or lean on experience? For many entrepreneurs, that's an internal battle had between their dream of independence on one hand, and their spirit of collaboration on the other.
With many variables at play, and an increasingly large amount of incubator and accelerator programs out there, we weigh up the pros and cons in the hopes to see their real value.
The basics
A startup incubator or accelerator program is an offering for entrepreneurs of all stripes looking to bring their startup idea to life.
No two incubators are the same, though they do follow a general format. Most programs run for 3-6 months, and in that time, offer a variety of workshops, mentor and investor events, networking sessions and co-working space to a small bunch of successful applicants – all designed to get your idea off paper and into the world.
Bells and whistles are added to this basic format. More involved programs offer applicants demo days with investors, roadshows (to Silicon Valley for example) and importantly, funding in exchange for equity in your startup.
The list of programs is long – and growing. They can be small and independent, or large, global operations (such as Y-Combinator, Seed-DB and Global Accelerator Network).
Most skew toward tech startups, but industry-neutral incubators are popping up. Fetch keeps a regular list of Australian startup incubator programs as they emerge.
The upside
The big drawcard of any incubator program is access to people, knowledge and resources you wouldn't otherwise have.
A network, in the form of mentors, media, investors, industry specialists and potential clients, will quickly form around you and your team. This provides great steer, especially for first-timers, but also great hype and potential press coverage.
Other benefits are just as important – time, space, and in some cases money – to take your startup idea full-time.
The set duration of an incubator program forces you and your team to focus their efforts and quickly learn what's important and what's not. A co-working space gives your business a backdrop and sense of momentum. And a small injection of capital following a valuation goes miles if you're wise with it.
Things to consider
Let's be real – incubators and accelerators can be hit and miss. It's important to do your homework to help you separate the wheat from the chaff.
Really study the post-incubator success of businesses that have been through the program you're considering – and if possible, reach out to their leaders on LinkedIn or angel.co to hear their experience firsthand. Remember, for every success story that comes out of any given program, there's another story of only mild success or outright failure – try to seek out these businesses too.
The second consideration is how much you and your team value your creative freedom. Most programs ask participants to follow a formula or mold that fits into the incubator's wider portfolio.
That may mean working in a way you're not used to – which can be either liberating or limiting, depending on your personality and approach to work. Again, reaching out to others who have been through the program is your best bet.
Lastly, if an incubator takes a percentage of equity from your startup, it's often quite high relative to their investment. This is for a few reasons, namely that a limited supply of incubators are receiving more applications than ever, driving demand. You can negotiate, though this can be hard for a startup on its first legs.
Generally speaking, a typical program takes anywhere from 5-10% equity for a $20-50k investment while smaller programs take 10-20%, simply because they can't take on as much risk. But, at the end of the day, its better for you to own 83% of a $1.5m dollar company, than 100% of zip.
It's also important to keep in mind that there are other ways to connect with like-minded start-ups and entrepreneurs outside of a formal incubator program. Companies like Fishburners, Australia's largest start-up space, provide a co-working space and a passionate community of entrepreneurs for you to connect and collaborate with.
Worth it?
All things considered, is your startup more likely to succeed with an incubator versus without? The short answer is yes, but it depends on your starting point.
If you're coming to an incubator in the spirit of collaboration, are open to change and spread ownership, then an incubator or accelerator may be a good fit for you. Do your research to find the program best suited to the idea you want to hatch, the industry you want to hatch it in, and your personal approach to business.
If you're young, know no one, but have a great idea, an incubator program can give you a foothold in the startup scene and handshakes with those who can make your idea happen.
But if you're neither of the above, consider against it. You may find an incubator limiting, or unnecessary – especially outside of the tech space, where you may have a personal network bigger than the one offered by programs. It's not like your startup is destined to fail without an incubator – plenty prove otherwise – and other tools are there to help you.
The greatest benefit though may be in the name itself. We can spend a lot of time thinking, and not enough doing. Incubators and accelerators exist to push you beyond that mindset, and in that sense, they're invaluable.
...and we'll deliver fresh, inspiring news and updates on all things Dropbox and industry related. Just enter your email and you're good to go!