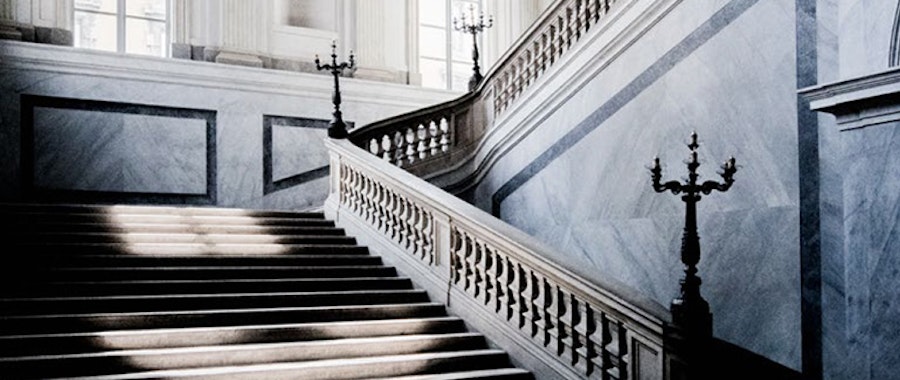 Work Culture
•
June 21, 2017
How global collaboration produced The Milan Report
The Milan Report 2017 is an independent print publication by three design journalists in Australia and the UK encapsulating the best from the world's biggest design week. The three founders describe how they collaborated across two continents to produce this ground-breaking title.
Creating a printed publication in six weeks is a daunting proposition for even the most experienced writers, editors and designers but when the team is spread across countries and time-zones that prospect becomes even more complex. So when Penny Craswell (Sydney), Giovanna Dunmall (London) and Marcus Piper (NSW South Coast) put their heads together to create The Milan Report 2017 – a snapshot of the most cutting edge furniture and lighting direct from Milan Design Week – there were some logistical issues to tackle.
The first task was to start thinking about the content. The team, whose talents lie across writing, editing, photography and graphic design, knew that some of the best content in the report would be impossible to predict. What would be this year's hit installation? What unexpected designs would be uncovered? Certain Q&As with leading furniture designers and industry leaders were locked in before the team even landed in Milan. Other themes and ideas could be planned in advance drawing on the team's expertise in the subject. "Brainstorming story ideas was one of the most exciting parts of the project," says Dunmall.
Communicating in person and digitally, a long list of ideas, themes and stories took the form of notes, to do's and sharing links that the team collated using Dropbox Paper. Four contributing writers from the UK and Australia were also invited to write on specialist subjects for the publication. A separate document became a production plan and timeline, complete with logistics on printing and distribution, and promotional ideas. The format of Paper allowed the team to keep track of what was happening, adding comments, making edits or marking things as done and approved by all. Piper points out: "It meant we could keep track of ideas, tasks and the overall project in one central collaborative location."
On the ground in Milan the team scoured the city gathering information and ideas – sometimes together but mostly as individual reporters discovering all design week and the furniture fair itself has to offer. Images for The Milan Report were collected from hundreds of design brands and exhibitions, with it becoming apparent that many brands were sharing Dropbox links rather than USBs as a way to deliver press kits and images of new products efficiently while also keeping track of who has downloaded what.
After writing and editing, images were selected and shared via a master Dropbox folder that acted as a global server when it came to putting the 72 page document into layout and production. And, as the pages took shape, pdfs and large layout files were shared for consideration, review and editing. "The time saved in being able to work on the actual layouts was crucial," says Craswell. "At this stage of the process, every minute counts."
Printed locally, the publication was launched at the Australian Design Centre in Sydney on 24 May, with the design community invited to glimpse preview pages of the report using Dropbox Paper.
Five Directions in Design from The Milan Report 2017
KEEP IT UBER LIGHT - Slimline lighting and wireless lamps were the talk of Euroluce this year - including the outstanding work of Formafantasma for Flos who reduced decorative luminaries to sculptural line work.
WHITE IS THE NEW BLACK - It's fresh, it's not a colour and it was everywhere. Perhaps a reflection of a more pure existence, perhaps a beacon of aesthetic hope. The jury is out but white is definitely the new black.
IS CELEBRITY DESIGN OVER? - Despite the usual clamour surrounding the well-known names, we sought out designers addressing some of the urgent environmental and social issues of our time, like Moroso's SOS installation made with the life jackets of Syrian refugees.
ECO PLASTICS - We asked designers to share their most exciting materials innovations and found some fantastic new plastic technologies, including a sculptural chair by Dutch designer Christien Meinderstma made with biodegradable plastic and flax bought from a local farmer.
LOCAL LEGENDS - The Milan Report delves into the world of exhibitions defined by geographic boundaries - what are the advantages and disadvantages? We asked Emma Elizabeth from LOCAL DESIGN who showcased Australia's top talent, including Dessein alumni Jon Goulder, Adam Goodrum and Tom Fereday. 
...and we'll deliver fresh, inspiring news and updates on all things Dropbox and industry related. Just enter your email and you're good to go!