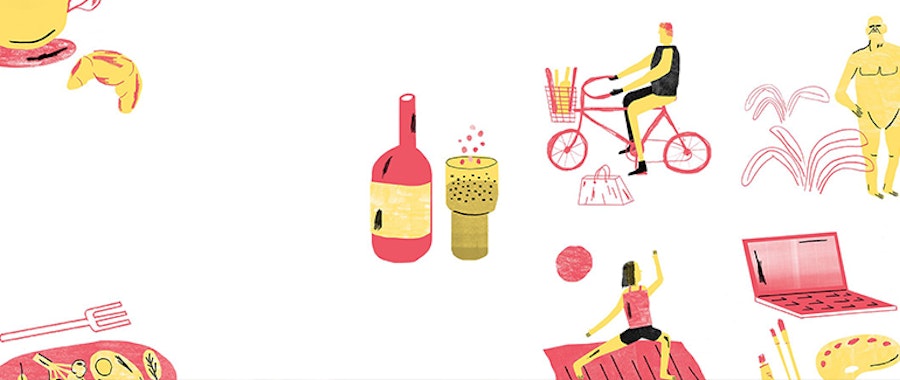 Work Culture
•
April 18, 2017
How digital agencies can better collaborate with clients
Digital agency ED. uses Dropbox Business and Dropbox Paper to gather real-time feedback from clients, enabling the agency to focus on producing award-winning brands and websites.
ED. is a digital agency that specialises in creating cutting edge digital campaigns by connecting creatives, designers, and developers.
Like most creative agencies, ED. found it challenging to collate client feedback. With several projects on the boil, each with multiple client stakeholders, it was difficult to keep track of client's most up-to-date design requests. "Without an efficient way to collaborate, it was so hard to update clients on the progress of projects and manage our creative assets", says Eric Di Cuollo, ED.'s founder and Director.
Dropbox Paper has been ED.'s solution for the past two years. "Paper allows us to work collaboratively with clients on briefs and proposals – they've always got a central hub to refer back to, allowing them to track the progress of deliverables."
"We use Dropbox Paper from the very start of a project. By creating a joint brief with the client, we can show our understanding of a brief and our clients can add their comments too. By aligning from the beginning, we can avoid misunderstandings later," says Eric.
Once past the initial proposal phase, Paper allows ED. to share tasks with one another and check off when elements are complete. Split across offices in Sydney and Canberra, Paper allows the agency to work across multiple locations. "Elliot is in the Sydney office. I'm in the Canberra office but we can work like we're in the same room," says Eric.
As well as providing internal alignment, Paper facilitates collaboration with external contractors like Director Christopher Ireland who directed and shot the video and photos, ensuring a prefect execution of ED.'s creative vision. The two creative businesses were able to seamlessly coordinate a unified creative approach for the website redesign for famous Sydney Restaurant Meet the Greek.
"The site employs a system of video loops featuring a Greek protagonist. It was potentially complex because each scene needed to look unique, yet work in terms of continuity. Working literally on the same page meant Designer and Director could pre-visualise every scene prior to the shoot. Both could then relate up-to-date information to Christopher's stylist, who could not only see what each scene looked like, but could track creative developments by using photos, spreadsheets and animations which brought the project to life", says Eric.
Dropbox's Business' new Smart Sync feature has also enabled ED. to more quickly share large graphic files and videos with clients, using virtually no hard drive space. Smart Sync allows users to access every file and folder in their Dropbox account on their computer, but allows them to choose what content they would like to save locally.
"With Smart Sync we start a new folder as soon as a new client comes on board with us." says Eric. "Dropbox Smart Sync means that our project managers can be across every campaign and not worry about slowing down our computers. Our machines run 10 times quicker now!"
Discover what else is possible in your organisation when you make the move to Dropbox Business. 
...and we'll deliver fresh, inspiring news and updates on all things Dropbox and industry related. Just enter your email and you're good to go!