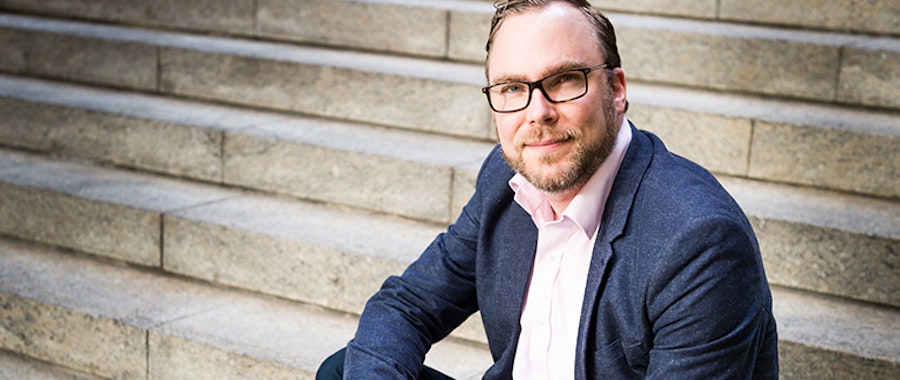 How to create a culture of innovation at work
No matter how big or small your organisation, fostering a culture of innovation in your company or team can help it prosper. So, what makes an innovative business and what do all innovative businesses have in common? The answer is 'sustained innovation'.
One of the many ways that innovative businesses maintain their competitive advantage is by putting in place systems and processes to drive deliberate innovation and meaningful change within an organisation. Cultivating a culture of innovation within an organisation isn't always straightforward if you're just getting started, which is why we're sharing three simple ways that you can streamline innovation processes and workflows and bring great ideas into your organisation.
Strong values help drive innovation
In order to support a workplace environment where innovation is encouraged and allowed to flourish, there is some important groundwork that needs to be done to frame innovation around a strategic company direction. In the first instance, leaders should make sure company values are able to act as a guidepost for innovative ideas and a framework for execution (as well as a lot of other things). The right values can empower employees with the confidence and security they need to test-drive new ideas, guide priorities, and help shape the context for decision making within an organisation. At Dropbox, we have five core values that are important for allowing us to frame innovation within the company and on a team level (and in fact, it's the only company I've ever worked at where every employee knows these values by heart).
The importance of context
Helping ensure that individuals have as much context as possible will significantly improve the relevance of ideas that people bring forward, and help to more rapidly achieve the right alignment within the organisation to see ideas become reality. This is why it's important to also cultivate empathy, with team members and customers, alongside innovation. For an idea to be successful from a business standpoint it needs to make sense from a variety of angles, which means breaking down silos and helping teams work together more collaboratively during the innovation process. For a lot of organisations though, this also often means creating a more open and transparent culture.
Setting expectations
It's simple; if you don't set expectations clearly, your team won't know what they're responsible for doing. One of the engineering values at Dropbox is #ownit. This is about setting the expectation with an individual that they are expected to fully own an idea/feature/problem – not just own developing the code, but truly taking ownership in achieving the desired result. Even though engineers have the support of many other functions to help turn their work into a fully-fledged product feature, the fact that they feel ownership in making sure everything comes together removes so many high-friction touch-points through the process. Also, framing innovation through events and programs, such as like hack weeks, where creative freedom is the explicit purpose is a great way to encourage fast innovation (but that's a story for another day).
Daniel Iversen will be sharing insights on how to harness innovation and stay at the forefront of competitive industries at Adobe Symposium on Wednesday, 24 May at the Sydney Opera House.
...and we'll deliver fresh, inspiring news and updates on all things Dropbox and industry related. Just enter your email and you're good to go!