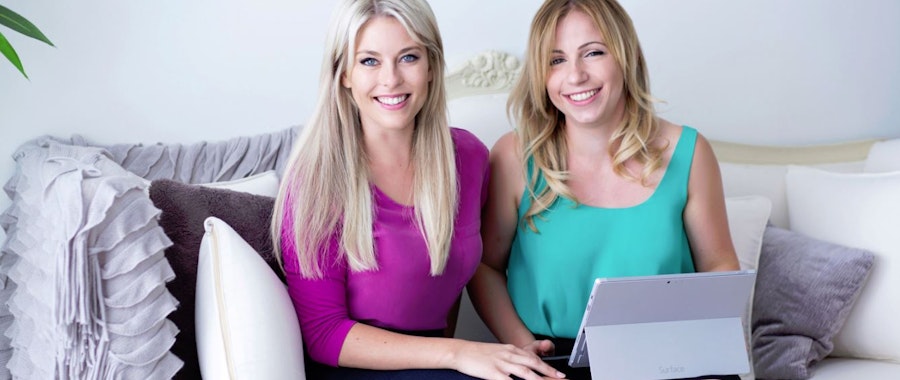 Made in Dropbox
•
April 27, 2016
How to build a diverse start-up
Since it started in 2015, Diverse City Careers (DCC) has quickly become one of Australia's leading authorities on gender diversity.
The co-founders, Gemma Lloyd and Valeria Ignatieva, started DCC when they felt the need to increase the number of women in industries that are traditionally seen as male dominated.
"Our mission is to empower women to pursue rewarding careers. To do that we work with organisations that have strong internal policies in place that help promote gender diversity. We have a jobs board that helps connect these companies with candidates," says DCC co-founder Valeria Ignatieva.
While it's important to improve the track-record of established companies, how can start-ups and SMBs foster a culture of gender diversity from the very beginning?
Valeria from DCC spoke to businesses who are doing their bit to build and promote a diverse culture to ask them what advice they'd give to start-ups and SMBs wanting to do the same.
Hire outside your network
"Hiring someone you already know may be an obvious approach if you're working in a start-up, but recruiting within your own networks may lead to a less diverse candidate pool. Take the time to cast a wide net and ensure your sourcing strategy is reaching and attracting female talent," Rebekah Adams, Head of Talent and Culture at KJR
Diversity from the top down
"As a founder or senior leader, make gender diversity a priority from the outset. Ensure that your job descriptions are written in such a way as to attract both men and women candidates," Phil Randall, CEO, The Yield
Improve diversity, improve your bottom line
"As a small business, so many decisions come down to dollars and whether we can afford it. In the IT space it might take more effort to bring women into an organisation (due to scarcity in our industry), but from experience I can say the positive change in company culture has been well worth the investment," Mark Williams, Managing Director, Crunch IT
Dropbox has partnered with Diverse City Careers to help promote gender diversity in the workplace. You can read more about the partnership here.
...and we'll deliver fresh, inspiring news and updates on all things Dropbox and industry related. Just enter your email and you're good to go!