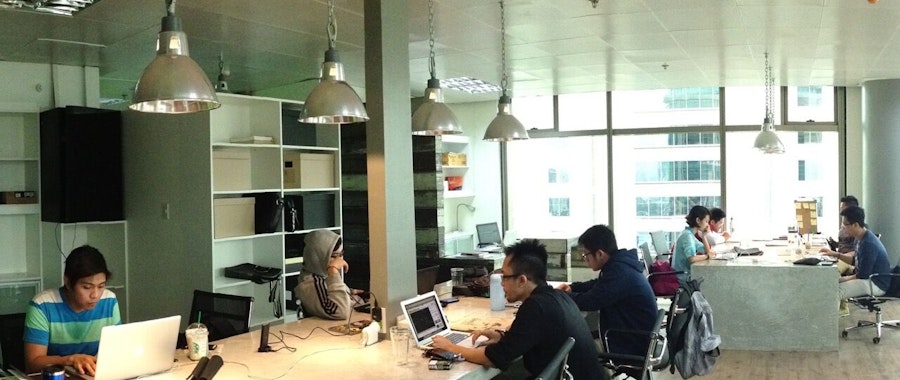 Work Culture
•
May 10, 2016
How Bonsey Jaden brought Asia's Got Talent to life
When digital brand agency Bonsey Jaden was tasked with creating an online content and social media campaign for the latest season of Asia's Got Talent, co-founder and MD Nic Robertson knew it was going to be a big undertaking.
"The timeframes in TV are especially tight, and we're dealing with tons of large files," Robertson notes.
Bonsey Jaden has teams working in six offices spread out across Southeast Asia, with talent ranging from videographers and producers, to content strategists and community managers. It's a diverse team with diverse needs.
What's more, production teams often have to work on location with limited Internet access. For Asia's Got Talent, a team from the Philippines was needed to shoot behind-the-scenes video footage in Malaysia, Indonesia, and Thailand.
Fortunately, Robertson and his partners were prepared from the get go. Bonsey Jaden was formed with a new vision for a digital brand agency in mind, one which centered on employees being able to manage and collaborate on projects despite their physical distance.
Robertson had some experience using file-sharing services like WeTransfer and YouSendIt, but things only clicked when Robertson and his partners looked into Dropbox Business.
"Dropbox Business made it very easy to centralise files, provide quick access to those files, and work in a way that fit our vision of how the business should run," he says, adding, "Dropbox Business isn't just some tool we use. We started out storing files in it, and everything else built up from there. It's an integral part of our business."
According to Robertson this is for a couple of reasons.
The first is mobility. With geographically dispersed teams often on shoots with little or no Internet access, being able to work offline and re-sync files to Dropbox when an Internet connection becomes available has been a lifesaver for Bonesy Jaden.
"The ability to work offline makes Dropbox Business one of my best friends," Robertson explains. "Everything goes straight onto my computer, is backed up in the cloud, and I can use it on the plane, at the airport, wherever—no internet required."
Access is important for Bonesy Jaden, where it's common for each component of a campaign or project to have multiple approvals from multiple stakeholders, both internally and externally.
With files flowing back and forth, confidentiality becomes another concern, but thanks to Dropbox Business, Robertson runs a tight ship. "The Dropbox Business dashboard lets me see all the links being created—which is important. One look tells us exactly what is being circulated among our offices and with clients."
He adds, "I do a lot myself. I created an all-access folder on Dropbox to house some of our new employee induction processes. When someone leaves the company, I'm the one to revoke their file access. I don't need to have an IT team or a head of security in place to do any of this for me."
With the raw material safe and accessible, the talented workforce of Bonesy Jaden are free to work their magic on brands across Southeast Asia, including the region's biggest reality TV show.
"Without the simple, centralised file storage Dropbox Business offers, it would be very difficult to do what needs to be done for projects like Asia's Got Talent."
Find out how Bonsey Jaden and Dropbox are working together. Download the full case study here. 
...and we'll deliver fresh, inspiring news and updates on all things Dropbox and industry related. Just enter your email and you're good to go!