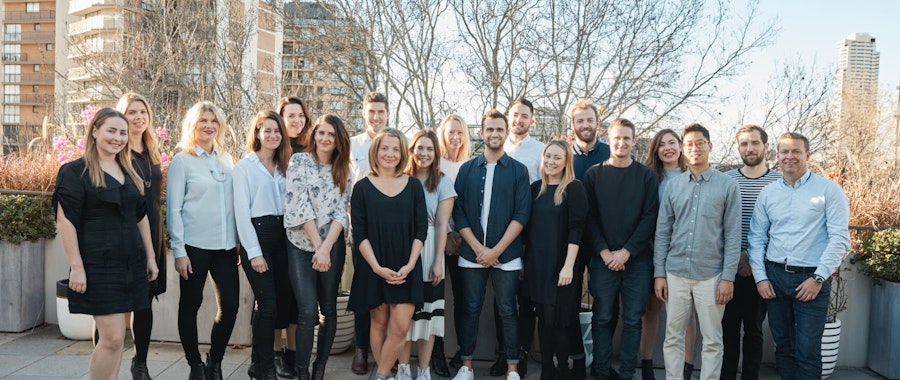 Houston…we have a problem
If you ever needed any proof on the breadth of Houston Group's work, you only have to look to the sky. Recently charged with the entire rebrand of QANTAS, including the iconic 'new roo', you've probably seen their work for clients like Lendlease, Caltex, UTS and NRMA on a crane, plane or automobile near you. 
A small-medium sized strategic design agency based out of Surry Hills in Sydney, Head of Studio Stacey Wren describes their process as Making the Intangible Tangible. "The Intangible is that which you didn't even think your business needed – we make it tangible for them. So while we do a lot of strategy, a huge amount of the heavy lifting is in design – brand creation, identity, guidelines, website, all the way through to production."
A lot of their work leans on traditional (if massive) re-brand projects – think QANTAS or the University of Technology, Sydney (UTS). But more interestingly, the agency has moved into the art of 'place making' or applying brand strategies to create living, breathing neighbourhoods. For example, Houston have helped define the vision of districts like Melbourne Quarter, Elephant Park in London and Sydney's billion dollar Barangaroo precinct, forcing them to ask the questions they needed for the neighbourhood they wanted to create. "We help them strategically define what the role of this place is going to be, and how brands help communicate this vision" explains Brand Strategist Max Bon de Veire. "How does it fit in with the rest of the city? Who is going to be there? Why do they want to be there? How do you make people want to come here, or want to work here? What we do then influences how architects and planners design that place, how it's bought to life, and who uses it."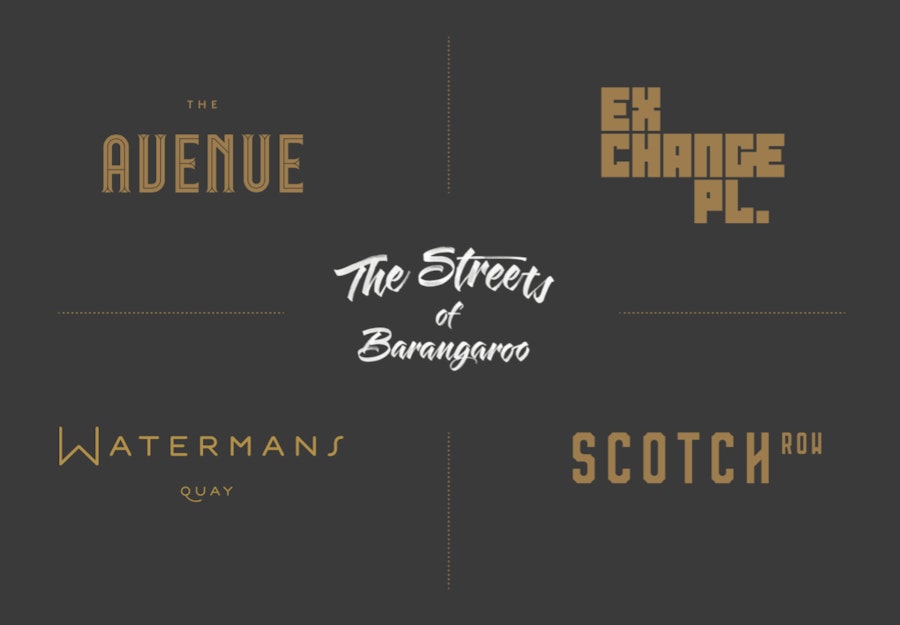 So like any roster worth its salt, the collaborative infrastructure required is a tricky blend of processes to ensure internal and external inputs work in tandem. The Qantas project alone saw over 5,000 pieces of unique artwork, plus signage for 18 airports ("from the road sign to the gate") created in two weeks. "It's really interesting to watch it go from board level discussions. The breadth of where we land ends up being pretty astounding from that conversation a few months before." 
And then there's the files. 
Bon de Veire recognises that this is an industry that trades in bytes. "We have a lot of files in general in this industry. InDesign files, then InDesign files that are packaged (which includes every font and image for every version of the project), then presentations in Powerpoint, Word documents, then InDesign again, then back into Powerpoint for the client. If you could count the actual number of files on any agency's server it would be insane."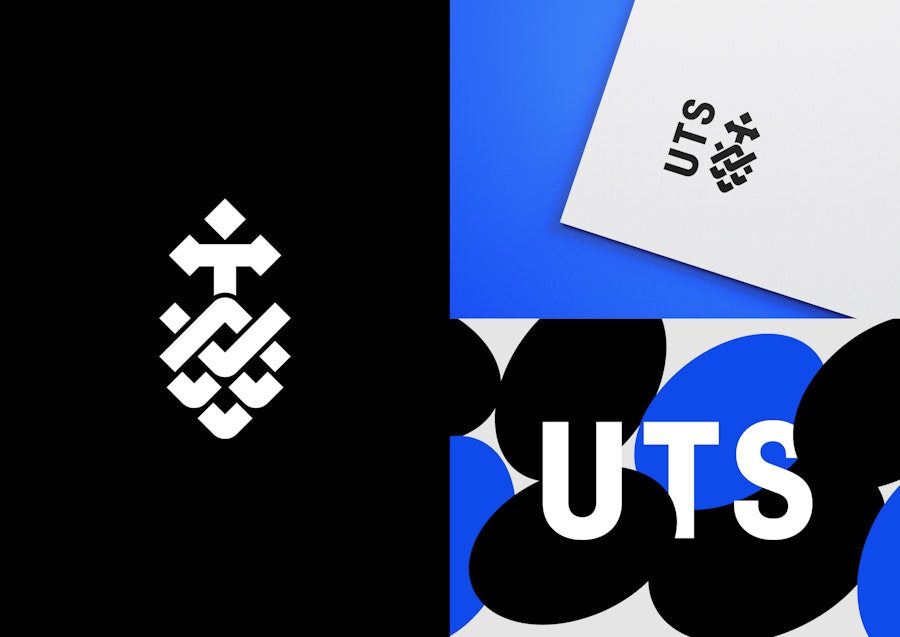 The team use a mix of an internal server and Dropbox Business to collaborate with clients and some trusted freelancers. It's particularly valuable for smaller brands who may not have their own systems, where Wren describes it as like an internal hub: "It's a place where we can hold everything, know where it is, and when clients ask we can just say 'here you go'." 
One of their recent collaborative projects was a redesign of Jetstar's brand guidelines for a more digital landscape. Houston used a shared Dropbox folder as the home of all the final artwork files – so while the client could ensure their internal servers were up to date, having the Dropbox meant any other agencies or stakeholders had all the assets they needed. 
Bon de Veire notes the Jetstar project also involved a physical rollout across airports in both Australia and Asia – including covering 5 airports in Japan within 6 weeks. "Dropbox acted as a consolidated hub for art files, which made it much easier to keep track of them when managing third parties like production suppliers in far away places."
Dropbox has been integral for facilitating work with corporate Australian giants like NRMA and UTS too. "Asset management on a rebrand is really hard, says designer Nathan Wren. "When you're working on a larger corporate rebrand, it's better because if we're ever having to update files or documents you can put it on there and everyone has access to the latest version. You're not working on an upload → download basis." 
"I think branding is moving in that way, where in the digital design world everything is a much more iterative process. The more software that helps you do that, the better."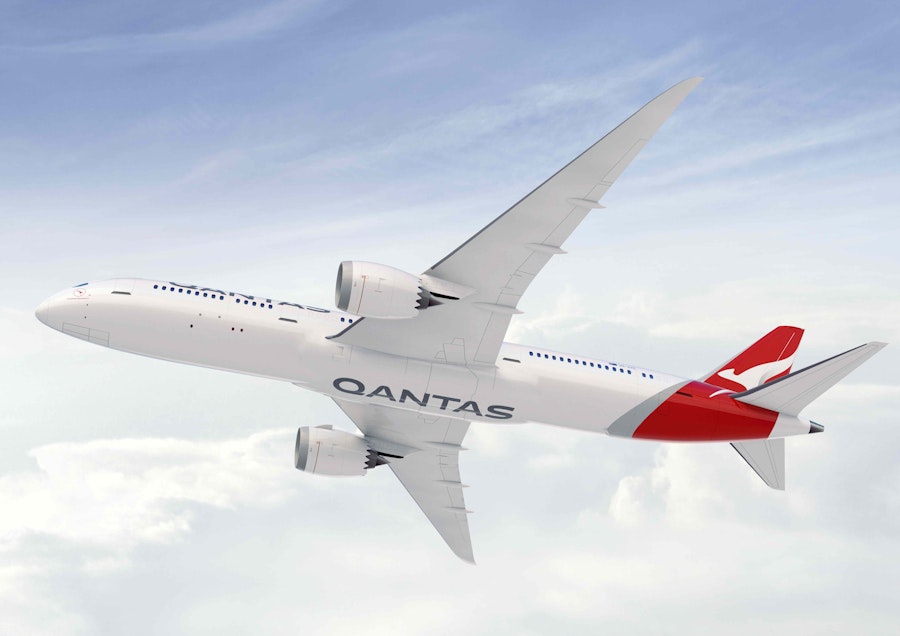 Naturally, rebrand projects involve a great deal of stakeholders – from consumers all the way through to the CEO – and as per Account Director Anne-Louise Carlon, it is important that everyone has a chance to input. "When we're working with companies where internal marketing and design teams are highly involved in our strategic and creative process, we need to collate their files and study them somewhere. When we were rebranding UTS there was a huge network of files, both creative and communication-based that we used Dropbox to organise. It's a good tool to share large quantities of files and make sure everyone on the project is across it."
On the flip side of their extensive commercial work, the team also make an effort to take on pro-bono work, including regular workshops with students from Mt. Druitt (CEO Stuart O'Brien grew up in the Western Sydney suburb) and a recent rebrand for the Luke Batty Foundation (founded by 2015 Australian of the Year Rosie Batty). For Wren, this work is just as important for the longevity of the business as any other. "The team get really emotionally involved in it, and the response is so nice and it makes everyone feel really good. You can't put a price on that. As much as we love the work we do, that side of it really elevates the whole thing."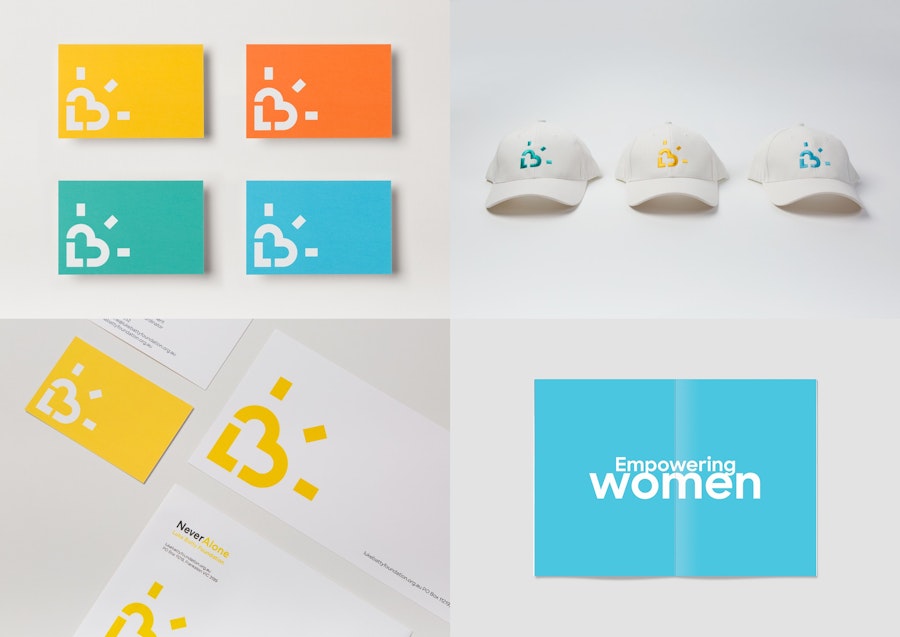 So what's next? Now five years old, the agency will continue to expand, adding bigger brands to the roster with more pro-bono work. "We're big believers in maintaining what we do and doing it well" says Wren. "But we have some really exciting stuff on the horizon, building our team out to be bigger and better and making sure there are great people building great things." 
With thanks to: 
Stacey Wren – Head of Studio
Max Bon de Veire - Brand Strategist 
Anne Louise Carlon - Account Director 
Kyle De Raedt - Account Manager 
Nathan Wren - Designer