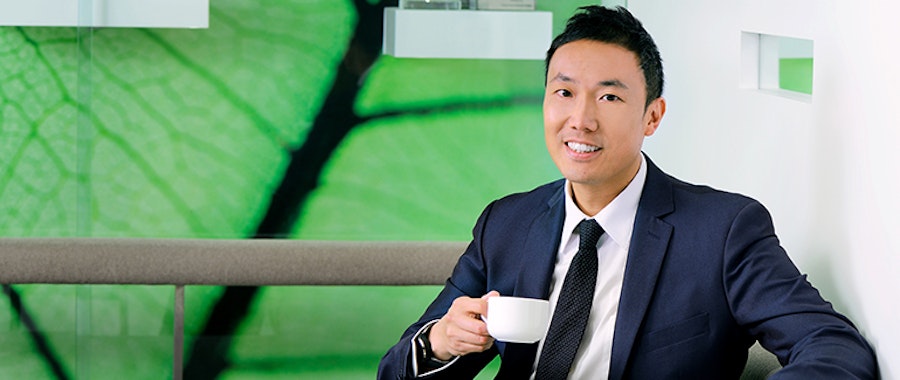 Work Culture
•
August 31, 2017
Helping Convoy organise a convoy of information
As Hong Kong's largest financial services platform, Convoy provides an array of financial planning, insurance, and asset management information to its clients. Here's how Convoy is using Dropbox Business as a smarter, and more effective way to share documents with clients and partners.
Leo Cheng's job is a tough one. As the CIO at Convoy, he's responsible for the delivery of technology to support the business where 1,700 consultants work across Hong Kong and China. With such an important decision-making role, why did Leo choose Dropbox Business above all others?
Initially, the Mergers and Acquisitions (M&A) team found storing and sharing information sluggish and slow. "We used FTP servers and email to send and share documents, but the process was time-consuming and sometimes files were difficult to access remotely. We also had no control over file versions. Even within the team, it was difficult keeping track of the most up-to-date document," he says.

Not only that, but the world of financial planning means dealing with confidential information on a daily basis. "We have a lot of sensitive data and documentations that we need to share securely," says Leo. Convoy also needed a business solution that provided confidential support for its geographically spread M&A team.
Dropbox to the rescue
Leo says Convoy ultimately chose Dropbox Business for several reasons. He says they found Dropbox a friendlier solution and it was easier to collaborate and share links. The team also liked the control that Dropbox Business provided. It was also important for Convoy to implement a collaboration platform that staff could easily adapt to. "Our team members used personal Dropbox accounts already, so it was very easy for them to transition straight over to the business product," he explains.
It was also the ability to work remotely that attracted Leo to Dropbox Business. "Our M&A team is quite mobile and located across different countries, they could immediately access the files they needed no matter where they are in the world or what device they were using," he says.
But perhaps the most important feature of Dropbox Business was the ability to share information confidentially with clients and target companies. "We don't need to create a special portal to share files with clients or partners. With Dropbox, you can just share a link and everyone can have access to all of the documents and information that they need, and nothing that they don't. Dropbox Business is a much more user-friendly solution for us," he says.

Moving forward
Leo especially likes the admin reporting tools in Dropbox Business, "Dropbox Business has given me insight into the team's behavior from a technology perspective, which in turn allows me to come up with ideas that make their processes more efficient," he says.
Since implementing Dropbox Business, Leo has seen and heard good things. "It's very user-friendly tool to use," he says. "Since adopting Dropbox Business, our team is able to collaborate better. And as a company, our workflows are becoming more productive, we can save time, and there's more transparency between team members."
Find out more about how Dropbox and Convoy Global Holdings work together. Download our case study.
...and we'll deliver fresh, inspiring news and updates on all things Dropbox and industry related. Just enter your email and you're good to go!