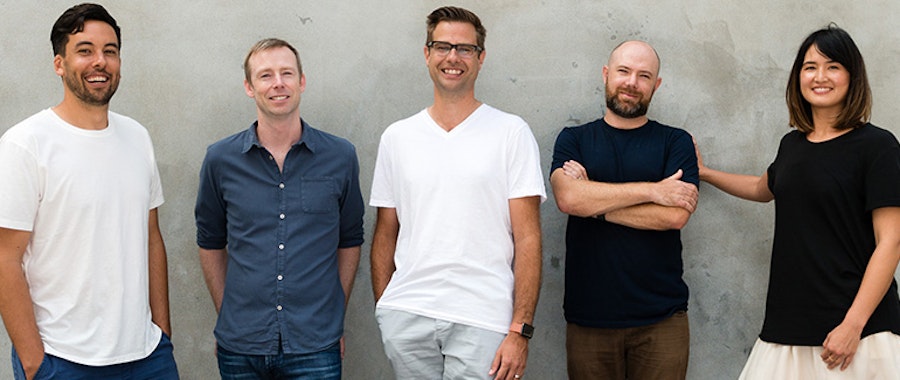 Work Culture
•
July 4, 2017
Helping Australia's most ambitious founders
It's Blackbird Ventures' mission to celebrate great Australian entrepreneurs. The team at Blackbird support more than 40 different emerging Australian companies by providing equity capital for winning ideas. Much-loved Australian brands like Canva, Red Bubble, and Shoes of Prey are all part of Blackbird's growing portfolio.
Operationally, Blackbird is a well-oiled machine. Its team in Sydney deal with multiple companies and entrepreneurs across Australia, managing and collaborating on massive amounts of data through Dropbox Business. So, why did Blackbird choose cloud-first, modern infrastructure over more traditional solutions, like a NAS or file server?
Secure collaboration
When you're in the business of turning people's dreams, ambitions, and ground-breaking ideas into a reality it's important to make sure that all information is kept secure. The Blackbird team use a combination of two-step verification, admin controls, and sharing settings to keep information confidential.
"Our founders are trusting us with their inventions, with things no one else has done before, and we're storing those things on our Dropbox. For us, to know that those files and documents are secure is absolutely crucial," says Joel Connolly, Head of Community at Blackbird Ventures.
More efficient operations
Dropbox acts as Blackbird's central 'brain' for file storage and collaboration, helping the team cut down on email traffic and keep track of the right file version.
"This is a huge change from just a few years ago where almost every business had a file server sitting in their office. Without Dropbox we'd be emailing a lot more, we'd have versioning problems," says Rick Baker, Co-founder at Blackbird Ventures.
Dropbox Business also helps to take the stress out of unforeseen circumstances. Before Dropbox Business, losing a laptop would mean a serious disruption to work. Now, the team is able to be back up and running quickly when the unexpected happens.
Mobile teams
Supporting founders across Australia means the team is constantly on the move. With a portfolio of companies that spans from Sydney to Perth, and everywhere in-between, the team needs to be able to access information while on the run from their mobile phones, tablets, and laptops. 
We teamed up with Blackbird Ventures to talk about how Dropbox Business is helping the team nurture Australia's next wave of global entrepreneurs.
...and we'll deliver fresh, inspiring news and updates on all things Dropbox and industry related. Just enter your email and you're good to go!