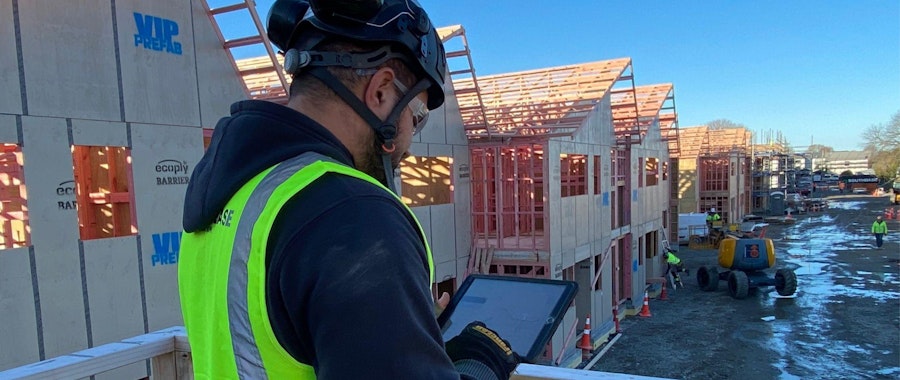 Made in Dropbox
•
August 7, 2020
Groundfloor to the penthouse - How Southbase Construction is overhauling the construction industry
Southbase Construction has been changing the New Zealand skyline since 2013, and using technology to stay ahead of the curve - here's how they do it.
The construction industry in New Zealand employs roughly 184 thousand people, and in 2019 contributed over 15 billion dollars to the New Zealand GDP. With a population that has been growing steadily year on year and has just cracked five million, it's no wonder the construction industry has continued to grow alongside it.
Southbase Construction is one such business, founded in 2013 - the team brings together veterans with over 30 years experience in the New Zealand construction industry to build a business that not only performs, but pushes the construction industry forward in New Zealand with new technology and new ideas.
Here's how Southbase Construction has been using a combination of smart technology, thorough planning and construction experience to bring the Construction industry into the 21st century.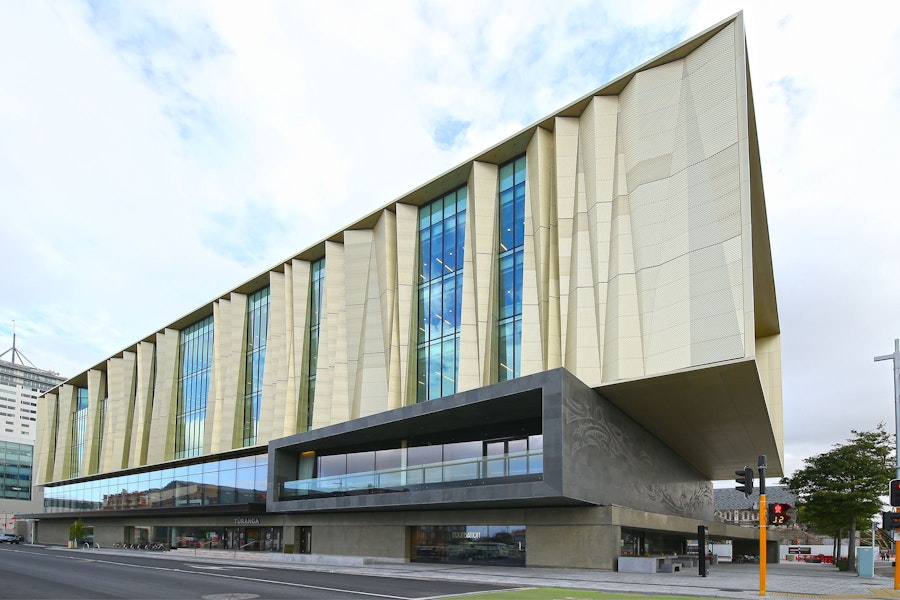 Collaboration, coordination, construction
By their own admission, Southbase works best when they're able to collaborate with clients on the design, planning and construction phases of a new build. By collaborating with clients from the ground up, the team has built a reputation for being efficient and effective - while pushing the boundaries of the industry as a whole.
According to Antony Gale, CFO of Southbase "Working with one of our key clients, the Ministry of Education, Southbase is seen through our innovative models to be able to build a primary school faster than any of our competitors."
Antony spoke about how success in the construction industry in New Zealand operates on reputation, that by performing at their very best, news travels fast and the team are able to be successful in winning new projects. He said: "It's the same with universities as well, we're working with the University of Canterbury to build a new halls of residence, and as a result of that we have been successful on bidding another project with Otago University doing a similar thing."
In terms of business growth, Antony spoke about how Southbase Construction recently found itself at a crossroads within the business. One path would lead them to "chasing revenue for revenue's sake", whereas the model that the team decided to focus on is one of "realistic and manageable growth", which focuses on the key skills of the business and the people within it, as well as the technology at their disposal. "Our people are our biggest asset. We have very talented people that work for us in the design and innovation space as well as the project management and delivery space ably supported by a top notch support team across many disciplines from health and safety to IT and finance. Collaboration across all aspects is essential for success and Dropbox enables that seamlessly".
This use of technology sets Southbase aside from their competitors in how they manage projects, and teams across New Zealand.
"It's our relationships, our innovation and our sharing of ideas that has us standing out from our competitors". - Antony Gale, CFO, Southbase Construction
Beyond paper and pencil
The construction industry has followed the same flow for thousands of years - plan, design, build. It's a process that has been refined over and over that's brought us everything from the Pyramids of Giza to the Sydney Harbour Bridge and the Sky Tower in Auckland.
This process has always been incredibly dependant on paper and paper process, from contracts to supply lists and most importantly plans and drafts. A study from 2016 found that an average business printing 5000 pages a month can spend $27,000 per year, without mentioning the environmental impact.
For the construction industry, the impact of plans is incredible, as plans are updated and rolled across a massive construction site or multiple sites across a city, the team need to pay careful attention to version control and ensure everyone is working from the latest document.
Chad Robinson, one of the Project Managers at Southbase said "The efficiency on site is huge, we're able to do multiple facets of the job all at once, through a tablet or mobile device. I won't have to spend a day going backwards and forwards with different paper documents and managing versions. It gives me a lot of efficiency in construction."
"Everybody's got smartphones and so you can jump on Dropbox and check the latest documents in a second. Especially when it comes to plans so when you look at it, you're looking at the right version, rather than a print-out that could be a week old."
As the business has moved to adopt new technology, it's freed the team up in terms of keeping builds efficient, and working towards even more new tech to change the way they work. The team mentioned exploring how virtual reality and augmented reality can be used as a part of their design and planning process.
Working from the ground up
As the business has stepped forwards, Southbase Construction has been looking at how technology can overhaul the older elements of the construction industry, and the results have been moving work forward faster than before.
The team has been using Dropbox for their storage of documents as well as team collaboration and office management, but also Office365 and other software as a service tools that mean their teams can work from the office, but also out on a job site or on the road.
The key to this approach has been in training staff on the new systems, and ensuring that the team have "Champions" on the ground at sites who can lead the charge on making the new systems work.
Lem Prestage IT manager, said "If I look at our engineering design and innovation side of our business - we do a lot of business for building information and 3D modeling. Obviously having Dropbox helps so we can share files which are quite significant in size."
Having the ability to communicate and coordinate between teams at the home base and those on the ground at job site has allowed the Southbase Construction team to save on time and effort spreading updates and sharing the latest versions of plans.
"I think that that ability to have instantaneous communication between your guys on the front line and us back in the office is crucial to keeping everyone on task. That way our Chief Executive and Board of Directors are informed about any upcoming risks or issues and we can stay ahead of the curve."
Southbase Construction has recently rolled out HelloSign for a number of teams to streamline their documentation and signage processing on and off-site.
The team at Southbase Construction are using technology to ensure they stay ahead of the curve both in New Zealand and internationally. By staying up to date with the latest technology and ensuring they're trying new tools, the team is staying at the forefront of the construction industry in New Zealand - from plans to completed buildings.
If you have questions about this story or want to speak with a member of the dropbox team, you can reach us at drop-everything@dropbox.com
...and we'll deliver fresh, inspiring news and updates on all things Dropbox and industry related. Just enter your email and you're good to go!