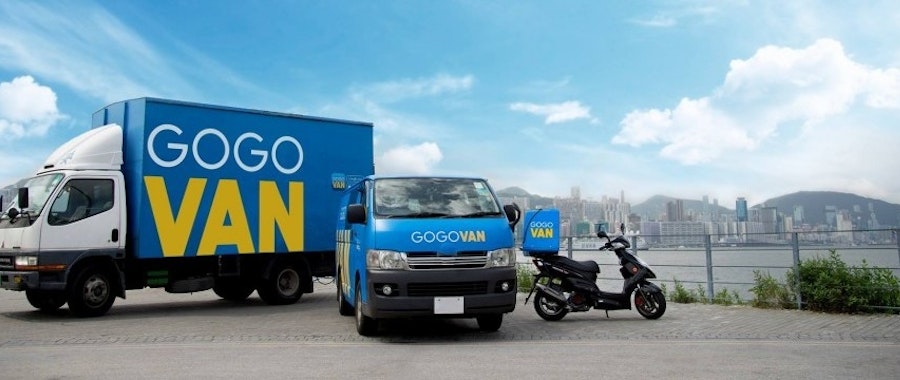 Work Culture
•
March 7, 2017
Going places: GOGOVAN on growth across Asia
Since 2013, app-based courier and logistics service GOGOVAN has spread quickly across Asia. To create brand awareness of a first-of-its-kind service across a diverse region has required an extensive marketing operation, of which Dropbox Business is a big part.
The premise is simple. Say you need to deliver an urgent package across town, or a couch to your new house – just download GOGOVAN on your device, request a service, and within seconds a professional delivery courier or mover will be there to take you where your items need to be.
With a proposition so alluring it's no wonder GOGOVAN, now in its fourth year of operation, quickly expanded from just Hong Kong, to Singapore, South Korea, China, Taiwan and India, with more countries on the horizon. GOGOVAN employs more than 300 people across the region, and has been partnering with many businesses, from big international furniture companies to neighbourhood restaurants and stores to fulfil their daily delivery needs.
However, for Regional Marketing Manager Jim Tan, GOGOVAN's simple proposition is a complex operation. "As we expand, the marketing campaigns need to be localised for each market," explains Tan. "Each country has different culture and operations, and we need to implement tailored marketing plans and promotional materials for each office." 
To manage the increasingly unwieldy numbers of collateral that came with quick growth, and share them across countries, Tan and his team turned to Dropbox Business.
"With Dropbox Business we can share and work on the same documents and files right across Asia. All of our company information is centralised in the cloud. It's a much better way for us to do business," notes Tan.
Dropbox Business has helped GOGOVAN work more efficiently with their business partners across the region – of which there are many. GOGOVAN works with many major, local SME, corporations and E-commerce businesses to fulfil their logistics needs, and handy features of Dropbox Business like Office 365 integration and Live Preview help ease the flow of communication between them.
"As well as additional space, Dropbox Business provided us with things like file recovery, and phone and chat support. That support was crucial for our business as we grew," Tan says. 
Thanks to improved efficiency and coordination between partners, Dropbox Business is in the front seat of GOGOVAN's drive across Asia. Discover what else is possible in your organisation when you make the move to Dropbox Business.
Find out more about GOGOVAN here.
...and we'll deliver fresh, inspiring news and updates on all things Dropbox and industry related. Just enter your email and you're good to go!