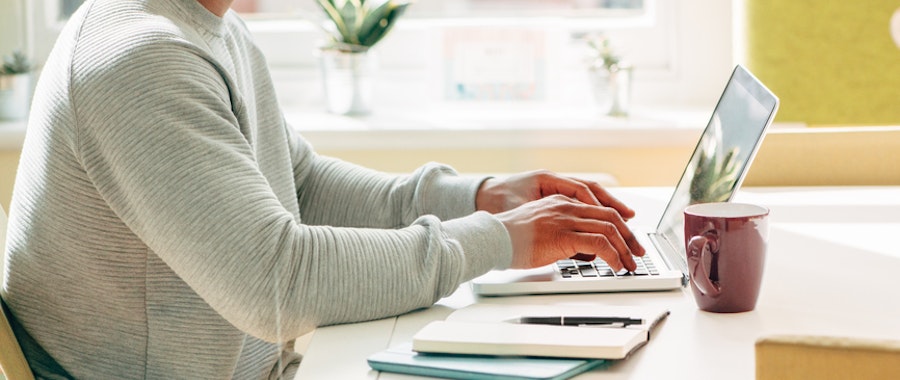 Made in Dropbox
•
August 29, 2016
Getting social: Top tips for small businesses on social media
Social media is an accessible way to to promote your business, engage your audience, and build your brand. But how can you best use the tools you have at your disposal? We asked a number of social media specialists for their top tips.
Picking a goal
The power of social media is in its user base, the people who use the platform - so the place to start with any social media strategy is to ask yourself what you want from this user base.
Do you want to generate leads? Do you want to engage customers or answer their questions? Do you want to get people downloading your app, or clicking on your website? Is it to bump your business up in search results? Or is it solely about branding, building awareness of your business?
A solid social media strategy should line up nicely with broader business objectives. To this end, assign one or two functions per platform to keep your voice clear and consistent.
Picking your platforms
Facebook, YouTube, LinkedIn, Twitter, Snapchat, Instagram - there are many many social media platforms out there. Some are relevant to your business and its audience, others less so.
Hone your mix to the minimum needed to reach your audience the most effectively. Over what's trendy or "in", your audience should dictate where you go.
By numbers alone, Facebook is a good catchall whereas Instagram or Pinterest suits a more casual, creative crowd. If you've got a B2B product or service, a platform like LinkedIn or Twitter is more appropriate. Be ruthless - you don't want to spread yourself too thin across irrelevant platforms.
Underestimated platforms
Facebook is the go-to, but small businesses tend to overlook other potentially powerful platforms.
For small businesses with a B2B focus, one such example is LinkedIn. Their marketing product, LinkedIn Marketing Solutions allows you to pinpoint professionals by demographic, career, even workplace or industry with a variety of different formats (including banner ads, inMail, sponsored posts and articles).
Blogging platform Medium is another one with an engaged user base of entrepreneurs and gatekeepers in the business world. Regular posts and updates on your business's progress are really well received on this platform, and integrated with Twitter, amplification is built-in.
Promoting vs. communicating
Broadly speaking there are two functions on social media - promoting and communicating.
Promoting is all about activity which raises awareness about your business, your brand, your product or service range. Generally, paid options are good for promoting, allowing you to reach users you wouldn't ordinarily. On most mediums the shorter, more visually striking your message can be, the better.
Communicating on the other hand is about a back-and-forth between your customers. It may entail content marketing, to show what your brand is and isn't about. It may also include some element of customer service, as many people are likely to leave comments or engage with your business over social.
Engaging customers
As mentioned, a business's social media presence is another contact point for your customers. Nowadays people expect a timely response from business when they ask a question or leave a comment on your social channels, so be vigilant, and don't be afraid to eschew a dry answer - social media is where you can get away with a reply which reveals a little more of your brand's personality.
Social media is also unique in that it's a great place to get feedback and involve your audience in the decisions of your business, especially in the early days. When prototyping a product or getting feedback notes, consider running a poll on Facebook or encouraging your followers to publically comment. Doing so builds advocacy and a sense of investment among your audience.
Chatbots are increasingly working their way into messaging apps like WhatsApp and Facebook Messenger - giving your business a means to be constantly present and attentive to customer comments, but also freeing up your social media team for content creation.
Measuring success
Finally, most social media platforms now have in-built insights tools. Use these to measure metrics such as reach, impressions, engagement - or in other words, ascending degrees of interaction with your social media content.
When linking your audience to a website, consider using a Bitly link - not only does this clip your word count, but by adding a "+" sign to the end of a Bitly URL you can see how many people have clicked through, as well as their country of origin.
Short and sweet
Of course, there are many ways that your business can benefit from social media - this article is only a short overview. The overarching message however is to be snappy, pointed, and relevant. After all, you're talking to people on platforms originally designed for their friends - so be a friend.
...and we'll deliver fresh, inspiring news and updates on all things Dropbox and industry related. Just enter your email and you're good to go!