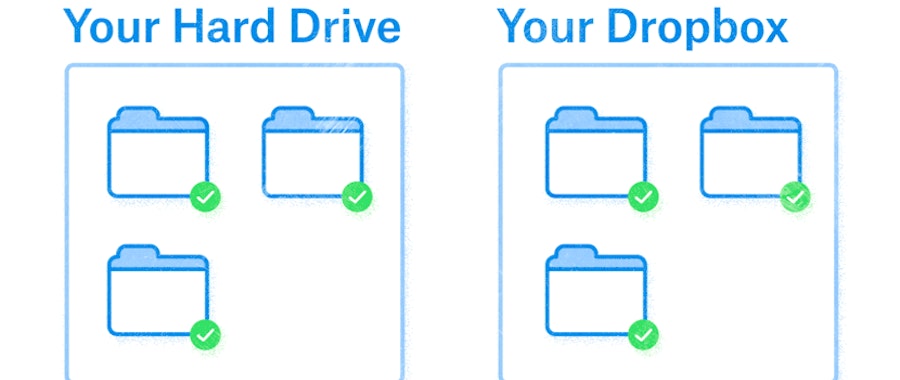 Work Culture
•
July 21, 2017
Get In Sync: Your syncing questions answered
That syncing feeling (noun): the relaxation that comes when all your files are safe, secure, and available anywhere. 
The rise in remote workspaces and freelancer culture means that ability to access, edit, and collaborate on important documents from anywhere is becoming vital. But the debilitating fear of deleting something important (or something someone else needs) can get in the way. So here's a primer on everything Dropbox Sync.  
Q: How do I keep my folders up to date anywhere?
A: Your Dropbox folder is like your window into the cloud, so drag everything you want to access 
While your Documents folder is a window to your hard drive, your Dropbox folder allows you to see the files you have stored on the cloud. Any file in that folder uploads to the cloud and is viewable anywhere. Need to access a file wherever? Put it in your Dropbox folder. It will automatically update as you go alter and change it. 
...and we'll deliver fresh, inspiring news and updates on all things Dropbox and industry related. Just enter your email and you're good to go!