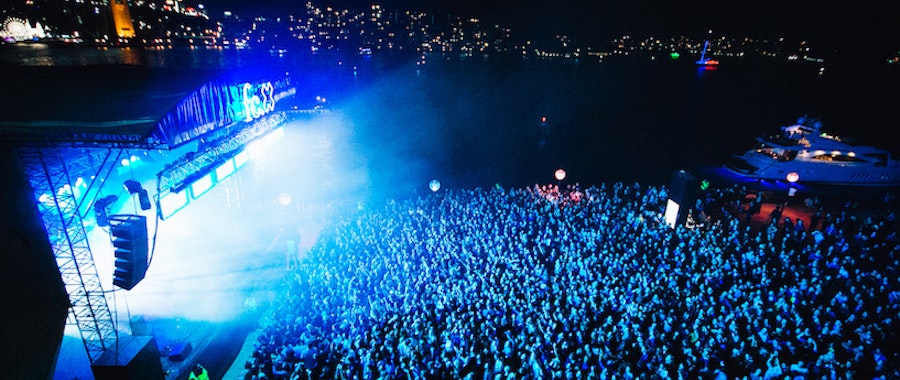 Work Culture
•
October 20, 2016
Future Classic on musical collaboration
When you're making music, everything has to be in time.
Sydney-based record label and artist management agency, Future Classic, knows this firsthand, having launched and built the careers of artists and performers the likes of Chet Faker, Ta-ku and Flume. With names that big, you can imagine the operation behind them – managing local and international tours, hosting parties and events, and handling promotion for artists, all while laying tracks, making records, and publishing songs. 
For Future Classic, collaboration is centre stage – the need for on-the-road connection and digital file sharing capabilities between performers, partners, promoters and venues is huge, with high-quality audio and video files constantly passing hands.
In the past, the label has tried to keep up with a physical server, portable hard drives, and some simple file sharing applications, but ultimately opted for Dropbox Business as many Future Classic employees – and artists – were already Dropbox users.
We talked with General Manager, Anna Burns, as well as Label Manager, Ed Sholl, to understand why and how Dropbox Business works for them.
Easing creative collaboration
Collaboration, especially around a piece of creative content, can be a messy process. Ideas are chucked around, samples and musical motifs slowly emerge, rough tracks are written and recorded, before different stakeholders weigh in.
Throughout this process, Dropbox Business allows quick collaboration between many different collaborators, no matter if they're in Sydney, Perth, New York or Mexico.
As Sholl explains, "Our business is very content-driven, so we're constantly exchanging music, visuals, and video files. Having the ability to access assets in Dropbox Business with just a click or two is really key."
Additionally, being able to access mobile devices keeps all the players on the same page. Sholl notes, "We're always on the move, so it's nice to have the Dropbox Business mobile app. If I'm stuck in the back of an Uber car or watching a show at a venue, I can still open files securely, send off links, and stay productive."
Crowd pleaser
A big reason Future Classic tuned in to Dropbox Business was the seamless movement between their employee's personal accounts and the enterprise account.
"It's great that employees and artists can have their personal accounts linked with Dropbox Business," Burns explains. "There's no logging in and out again and you can easily move between the two."
That extends outwardly too, to distributors, publicists, and other radio and media partners. Administrative business and international campaigns are easily coordinated between territories – without time zones or file access issues standing in the way.
Instant hit
Future Classic uses Dropbox Business as an information centre point between artists, crews, and employees.
Collaborators are now able to operate fast and efficiently in a fast-moving music scene, without worrying about length file uploads and downloads which would otherwise slow down the pace of production.
"The Dropbox Business preview function is great," she adds. "It's so helpful to be able to look at files—or listen to them—and react to their contents without having to download them. Uploading is just as easy. I do it once and know it's the right version. I don't have to keep updating editions on a server."
Find out how Future Classic and Dropbox are working together. Download the full case study here
...and we'll deliver fresh, inspiring news and updates on all things Dropbox and industry related. Just enter your email and you're good to go!