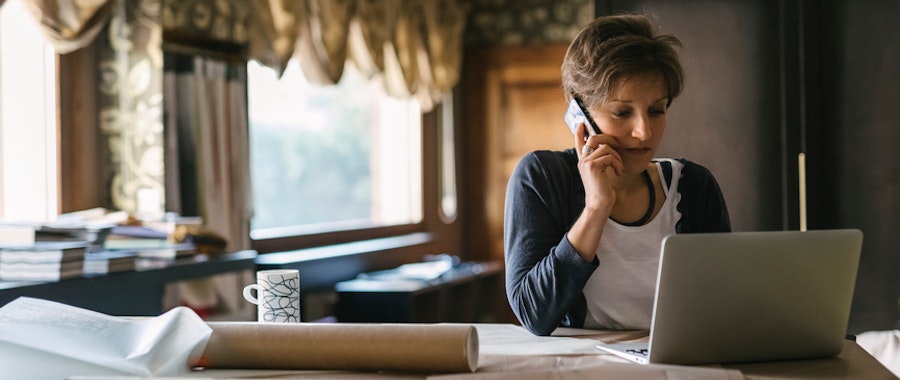 Free as a cloud: How the cloud can free up small business cash flow
Talk of cloud-based apps isn't just people with their heads in the cloud – the solution is a viable one to improve your cash flow as a small business owner, freeing up equity to invest in other parts of your business by simplifying the gritty day-to-day-to-do.
Today we look at how with cloud-based apps, small business can streamline ops to the benefit of their bottom line, and how businesses like Vodafone can help push those pennies further.
Friendly pricing
Running on month-to-month subscriptions, cloud-based services are surprisingly cost-effective and affordable, over hefty software packages with upfront costs and often a regular subscription on top. In the short term this means your business isn't forking out more than it can each month, while still getting the reliable service you need.
Another point to consider pricing on is in setup. Traditionally, software solutions require more setup and maintenance – they need to be installed, customised, and either manually or automatically updated. Cloud-based services on the other hand run entirely online and are more easily personalised, without the need to install or take up memory and space through your hard drive – no more bloatware.
Cross-platform productivity
In terms of productivity, cloud-based apps are a boon not a burden. Proprietary software tends to be more protectionist, while cloud-based solutions are more flexible and designed to integrate with one another like blocks of Lego.
The integration between Dropbox Business and Vodafone is an example of this principle in action. Where Vodafone provides its Red and Business Flex customers with their own devices like phones, modems, and tablets, as well as account managers for teams of up to 10 connections, the Dropbox Business app integrates seamlessly with the network across all devices and even other platforms like Salesforce.
When you use the cloud, everything in your business starts to talk to one another – different software and different devices. All this integration translates to saved time and boosted productivity, enabling employees and business owners to collaborate on files, share information, send invoices and track bills more seamlessly and efficiently.
No infrastructure obstructions
Cloud-based apps are designed to run on any device, anywhere – which means traditional burdens like physical servers are less so. Reduced machines, reduced power bills, reduced maintenance. This means you can cut down on your IT overheads while still squeezing more out of your small business's overall IT footprint. It's a win-win.
Whether it's affordability, productivity, or minimising infrastructure, if you're thinking about getting your small business in the cloud, you can rest assured that one foot is staying on solid financial ground.
This article was written in collaboration with Vodafone. Try Dropbox Business for yourself! Sign up for a free trial today.
...and we'll deliver fresh, inspiring news and updates on all things Dropbox and industry related. Just enter your email and you're good to go!