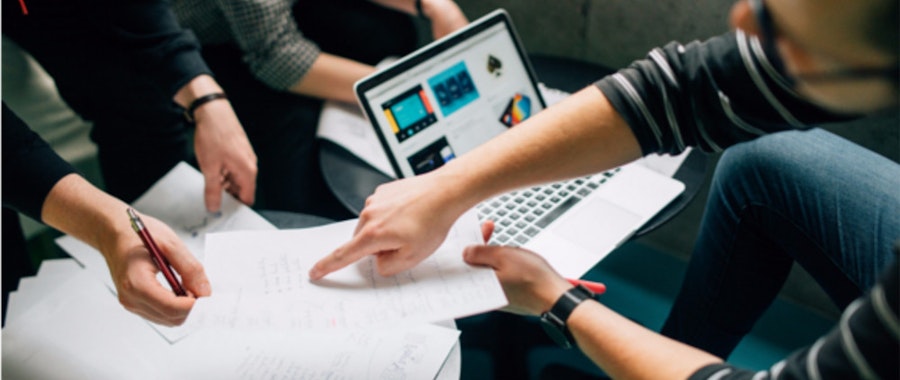 Work Culture
•
November 20, 2017
Five reasons for replacing your file server with Dropbox
Not so long ago, a file server was de rigueur for small businesses with more than a few PCs, making it possible to share and exchange files without having to rely on passing physical media around.
Then lower-cost and more easily managed NAS units came into the picture. But now many businesses are minimising their on-premises hardware - if only because their staff are spending less time in the office - and are instead turning to cloud platforms.
Dropbox's head of solutions architecture for APAC Daniel Iverson offers five reasons why you should consider replacing an on-site filer with Dropbox.
Improved security 
An increase in ransomware attacks in recent months has provided a wake-up call to many businesses to re-examine the security of their IT systems. What many business owners do not realise is that keeping file servers on-premise and administered locally actually increases the gateways to would-be cyber criminals. 
For example, ransomware loses its effectiveness if infected files can be rapidly recovered, undoing any potential damage. Cloud services that provide constant and transparent synchronisation of business files while your employees are using them can be used to easily roll back any files that are encrypted by ransomware to their previous state. Dropbox offers file-version history for all files stored in any Dropbox account. 
Reduced costs 
Reducing operational and capital IT costs is key to many businesses and using Dropbox Business as a file server can nullify the costs of running and maintaining a local server, such as initial purchase and set up costs, hardware maintenance and/or replacement, software update fees, back up costs, energy bills and IT support. Furthermore, consolidating your mass file storage and your file sharing and collaboration solution into one platform reduces the overhead of managing and running multiple systems.
Improved collaboration and productivity
Research firm IDC found that up to 2,722 productive hours were gained per 100 Dropbox Business users through collaboration with customers, vendors, and contingent workforces . This is because employees can take advantage of the Dropbox collaboration features that empower them to work effectively by spending less time on email and more time doing the things that will drive their business forward. 
But it's not just larger businesses that can benefit. Small businesses can enjoy significant productivity gains by being able to work and collaborate with teams anytime, anywhere and on any device. In fact, McKinsey estimated that people currently spend only 39 percent of their time on tasks specific to their roles, with 47 percent spent on doing "work about work" - things like getting and sending emails, or searching for files - and 14 percent on communication and collaboration. 
Greater flexibility and mobility
Dropbox Business enables businesses of all sizes to add flexibility and agility into their workflows. It allows employees to access their files anywhere in the world simply by opening up their laptop or unlocking their smartphone or tablet. The Dropbox software runs successfully on Windows, Mac, Linux, Android and iOS, among others, so employees can work together on file sharing and collaboration, regardless of their preferred system.  
Integration with other tools  
Dropbox Business is able to integrate with many of the most popular applications and ecosystems including Microsoft Office, Adobe Document Cloud, Xero, Trello, Salesforce and Slack. This level of compatibility with business tools that everyone from SMEs to major corporates use on a daily basis means day-to-day tasks are quick and easy to carry out and void of some of the frustrations associated with old-school servers that don't support modern business technologies.
...and we'll deliver fresh, inspiring news and updates on all things Dropbox and industry related. Just enter your email and you're good to go!