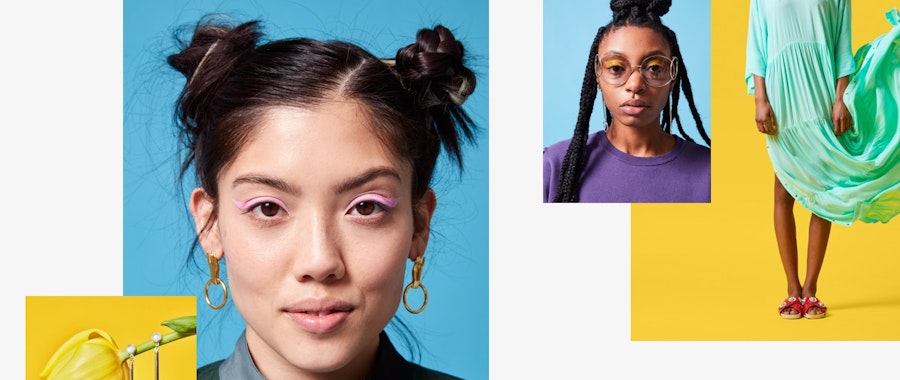 Work Culture
•
December 1, 2017
5 Steps to Redesigning Your Workflow with Dropbox Showcase
Dropbox is all about giving you what you need to create and share your best work. With Dropbox Showcase, that now includes a workspace built so you can share your work, tell a story and keep track on of how it's managed while keeping your clients really happy. Here's how to make it happen for you.
One: Put your stamp on it
Dropbox Showcase gives you a fluid template to present your ideas—but that doesn't mean you can't make it look awesome in the process. It's easy to get started, just head over to the Showcase page and click 'Create Showcase'. We even included five layouts to best reflect your project type. Then add a title, your logo (transparent PNGs are supported), a header image and an introduction so your clients know exactly what they're looking at. These will appear on the email you send to clients too. 
Two: Upload your files, tell your story 
Beautifully create and curate your portfolio for clients. Showcase lets you upload your work from any source, with files appearing as big, bright previews. Even audio files get some nice artwork from us! You can then add individual captions, new file names and re-order/re-size images to tell the story you intended. For example, a fashion Designer could introduce a new collection with its brand story, colour palette, fabric swatches and stockist database in one simple, beautiful page.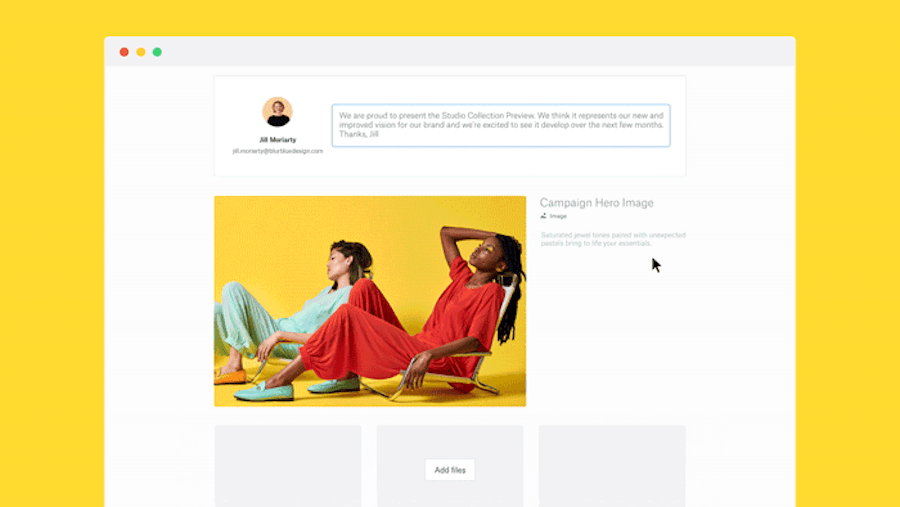 Showcase supports any file type that previews on Dropbox as well. This means a Graphic Designer could submit a new identity and packaging design (via logo images, OTF typography explorations, InDesign files and Keynote mood boards), in the exact same way a Marketing Consultant could produce a proposal via research reports and budgets spreadsheets.
Note: Not all file-types can be viewed within Showcase (for example, Keynotes and Videos will need a click-through to view), but new functionality is being added every day. 
Three: Share it far and wide
Once you're happy with the content, it's time to share it. Just hit the 'Share' button on the top right of your screen and add in your clients email. Not only will it reach them instantly, they'll also get a beautiful email to announce its arrival. No need to worry about file size limits on their inboxes, and you can enable the settings so anyone with the link can open it.
Did we mention it looks great on mobile too? 
Four: Wait for the feedback and praise
Showcase isn't just a place to make your work look awesome (not that you needed help with that), it's a shared space to take your work from early thoughts to final execution. Once your client has opened the Showcase, they're able to download and comment on any file, just like they would in Dropbox. Say you've submitted a marketing plan with teaser assets, packaging approaches and a few hero images; clients could highlight the features they like, feedback on what needs changing and tag whoever they need to for final approval. 
Note: You don't need a Dropbox account to view a showcase, but you will need one to leave a comment on files.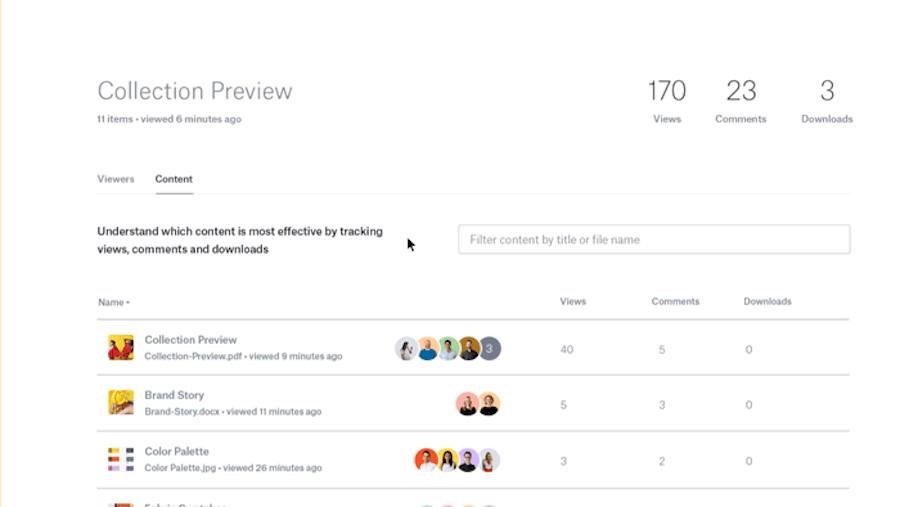 Five: Harness real-time feedback 
Another feature we love about Showcase is the ability to view real-time engagement on your work. At the touch of a button, you can see who has viewed, downloaded or commented on your files, so you're in the best position possible to respond to feedback (and compliments, obviously ). You can organise these by volume and time of activity too. 
We built Showcase to give our community a way to express their best work in a beautiful, easy to use platform. If you're reading this, that community includes you. So whether you're a first time artist or a serial entrepreneur, Showcase will unleash your creative energy and truly allow the world to see things the way you do. 
Dropbox Showcase is available with Professional, a new plan that lets you track your work from first idea to final deliverable. You can find out more and sign up here. 
...and we'll deliver fresh, inspiring news and updates on all things Dropbox and industry related. Just enter your email and you're good to go!