Dropbox Enlightened Summer
For centuries, Australia was at the forefront of driving work reforms. In 1856 a group of stone masons from Melbourne initiated and lobbied for the 8 Hour Day Campaign, resulting in a work-life balance formula adopted by workforces around the world: 8 hours of work, 8 hours of leisure and 8 hours of rest. In 1907 Australia introduced another world-first for workers: the liveable minimum wage. By the 20th century, Australia had created one of the most progressive and enlightened working environments in the world.
Fast forward to 2019 and it seems the Australian ethos of challenging work conventions has given way to an always-on, 24 hour work culture. In fact, Australia now lies below the OECD average in terms of work-life balance with 13% of the population working 50 hours or more per week. According to Gallup, only 14 percent of Australia and New Zealand employees are engaged at work, while the 2019 Productivity Bulletin shows that productivity rates in Australia are flatlining. And, in response to the World Health Organisation's recognition of burnout as an occupational phenomenon, the Black Dog Institute is conducting the first Australian research into workplace burnout.
"The world of work is facing a number of contradictions: we're working longer and harder but we're not more productive; employee engagement is on a downward trend while workplace burnout is on the rise; and tech enabled work has led to an always-on, 24 hour work culture. There is something very wrong about that equation - the way we're working, isn't working," said Dean Swan, Country Manager for Australia & New Zealand at Dropbox.
Dropbox's launch of 'Enlightened Summer', a summer-long initiative encouraging workplaces across Australia to reimagine a more enlightened way of working, is an attempt to bring back that Australian pioneering spirit. This summer, Dropbox is challenging Australian workplaces to take part in a series of 'work hacks' to identify work conventions that are outdated, no longer effective or cause distractions - and find ways to work smarter rather than harder.
Enlightened Summer is inspired by Dropbox Hack Week, a week dedicated to what made Dropbox possible: creative freedom, going off script, and shooting for the moon.
For Hack Week, the Dropbox Australia team took the opportunity to reframe, reinvent and rethink what work could look like for ourselves and the entire planet. For an entire week, the team turned everyday work routines upside down - breaking the 9-5 routine, trialling the 4 Hour Work Day, suspending email and chat, job swapping with colleagues and setting up a remote office on Bondi Beach.

"With the summer holidays around the corner and a new year on the horizon, now is the perfect time to take stock of not only what we achieved during the year but how we got the work done, and ask ourselves is there a better, smarter, more enlightened way?" said Dean.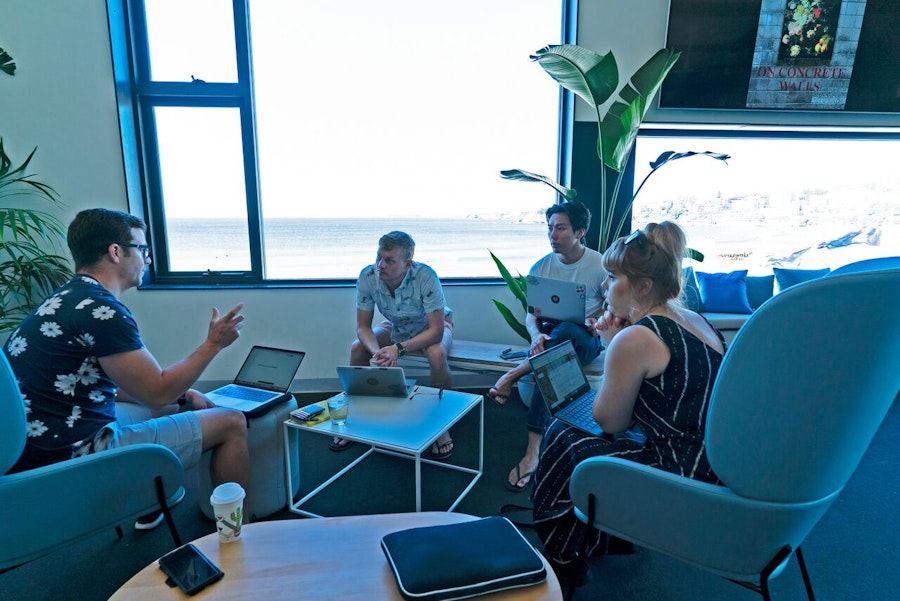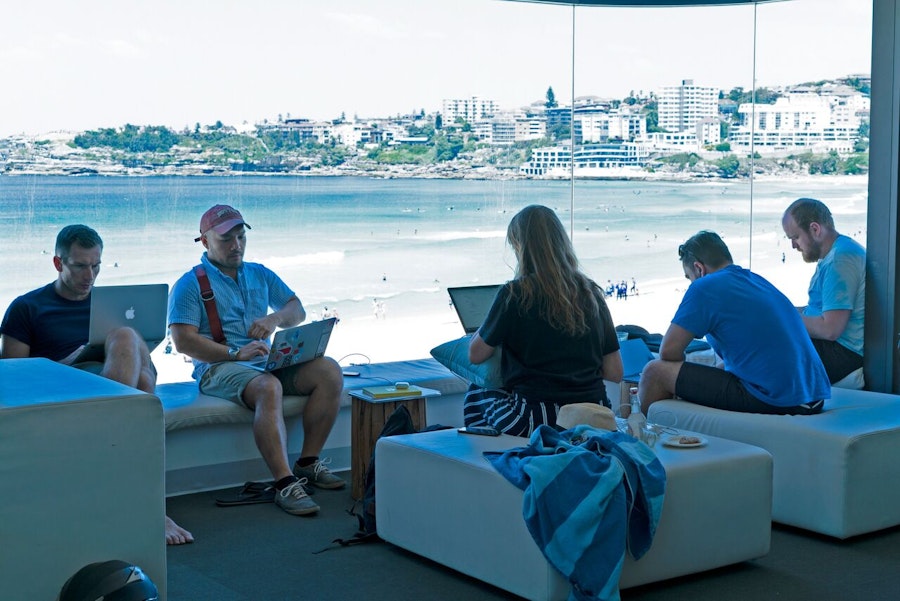 To kickstart Enlightened Summer, Dropbox will be sharing the outcomes of its week-long 'work hack' experiments through a series of upcoming workshops.
Click
here
to register and make this summer an Enlightened Summer!
...and we'll deliver fresh, inspiring news and updates on all things Dropbox and industry related. Just enter your email and you're good to go!