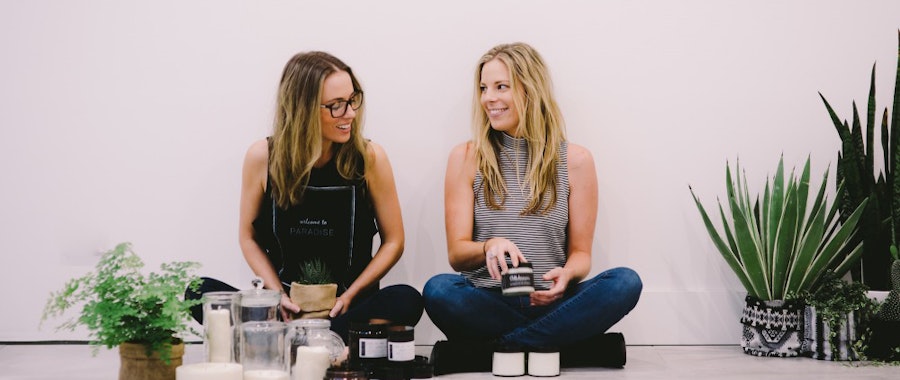 Work Culture
•
February 24, 2017
Dropbox Business a match for brand matchmaker Collabosaurus
If you work in marketing, PR, or events, you know how effective it can be to collaborate with other brands – but it's also very challenging. Here's how Collabosaurus is making brand-to-brand collaboration easier, thanks to Dropbox Business.
In the world of fashion and lifestyle PR, as well as small business marketing, Jessica Ruhfus was well-versed in the power of bringing two or more brands together to work on something amazing and attention-grabbing.
Ruhfus was also acutely aware of how difficult coordinating these types of strategic collaborations can be. That's why she founded Collabosaurus, a web platform which makes strategic collaborations simple by connecting like-minded brands together.
Now with members in Australia, New Zealand, America, Canada, and the UK – and the support of over 3,000 brand partnership opportunities – Collabosaurus coordinates effective marketing programs that include events, social media, product and referral partnerships in their mixes.
"For our partnership events, we're always bringing together different professionals who need to collaborate on creating and delivering marketing campaigns, events, and social media strategies," Ruhfus explains. "This often includes a remote network of designers, photographers, advertisers, and copywriters."  
However, as business grew, Ruhfus' computer was hit the hardest. The task of storing the documentation that comes with connecting brands became increasingly impossible without a cloud-based collaboration platform in place.
Ruhfus explains, "Before Dropbox Business we were saving all of the high resolution video and photography files on our computers, which would quickly use up hard-drive space. I was constantly worried about backing up plans, design assets, budget spreadsheets, and other documents. I didn't have an effective way of working collaboratively with my remote team of freelance photographers and designers and providing feedback on work."
Eventually Ruhfus hit upon Dropbox Business as a centralised storage location for key planning documents and files, as well as a hub between Collabosaurus and oftentimes remote participants involved in planning an event or promotion.
"Dropbox Business means we're now all on the same page," says Ruhfus. "We have all of our creative and planning documents in the one place and they're always up-to-date. It's a much more streamlined way of providing feedback on projects and creative."
This centrality, as well as the security credentials of Dropbox Business, is especially useful when managing events and marketing campaigns – of which no size fits all. At the start of each project, event teams set up their own folder in Dropbox Business through which to share necessary files securely and transparently.
Events are now far more quickly coordinated between different suppliers and participants, from riggers, caterers, venue managers, videographers and photographers, as well as the multiple brands involved in each project.
"I deal a lot with PR agencies and media, so now when I share assets I'm able to easily send a link to a folder with the approved images, press release, and speaker bios. I don't need to send bloated emails back and forth," Ruhfus says. "Dropbox Business has proven to be a much cleaner way of working for our team."
For Collabosaurus, the result has been dominance in a relatively new space. "Thanks to Dropbox Business, our designers and photographers have a secure collaborative space to easily access creative assets," Ruhfus says, "We're no longer wasting time with inefficient workflows. We're much more effective at what we do and how we do it," Ruhfus says.
...and we'll deliver fresh, inspiring news and updates on all things Dropbox and industry related. Just enter your email and you're good to go!