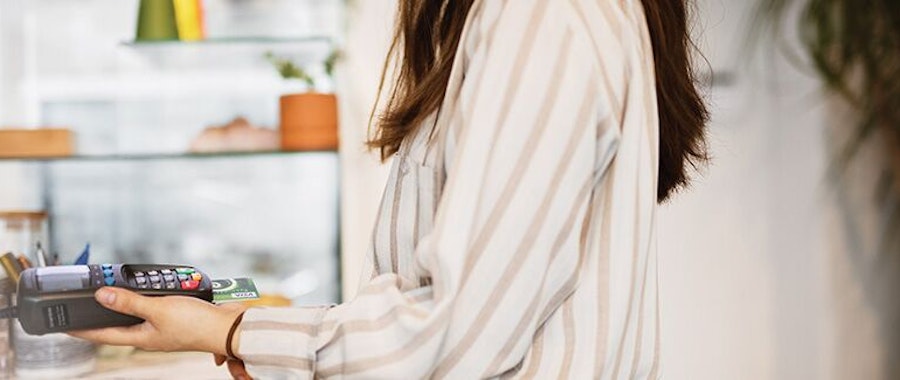 Dropbox Business leaves a mark on Paymark
Our relationship with money has changed over the last 25 years, as New Zealand's top payment services provider Paymark knows all too well – but so has our relationship with technology, work, and privacy. Here's how Paymark has navigated both.
When Paymark first started out 25 years ago, cash was still dominant and card payments, secondary. Now the order has flipped – we're living firmly in a cashless society with electronic and online payments the norm.
Naturally, Paymark has seen growth on growth, thanks largely to an emphasis on security, reliability, and innovation at the forefront of their operations. This innovative emphasis led Paymark to implementing a bring-your-own-device policy across its workforce – but also to the need for trusted, secure, mobile-friendly work practices and applications.
A mishmash of legacy products just didn't cut the mustard. Paymark's Security Manager Simon Burson sets the scene, "We had a set of unsatisfactory tooling in place and people were simply working around them."
On the other hand, many Paymark employees were already using or familiar with Dropbox. For Burson it was a no-brainer. "Once people tried Dropbox Business, adoption was quite aggressive," he quips. "Even our legal team, who can be conservative about new tools, started using it right away."
Burson explains how Dropbox works into Paymark's bring-your-own-device workflow, "We count on Dropbox Business for file sharing and collaboration on all our work in progress. It's nice to be able to access the files we need, anytime, anywhere we need them."
"Our ability to collaborate on anything from contract negotiations to design and development of technical standards with third parties has definitely improved with Dropbox Business," Burson says.
From the day-to-day to P2P – by integrating Dropbox Business with the CASB and cloud cyber-security platform, CloudLock, Paymark keeps the P2P transfer of auditable records safe and secure. Burson breaks it down, "CloudLock enables us to conduct near real-time monitoring for credit card numbers, to make sure that no one inadvertently puts them in the wrong place." All this ensures Paymark is able to meet with PCI compliance standards.
Reflecting on the impact Dropbox Business has left on Paymark, Burson notes a boost to productivity and satisfaction. He sums it up neatly, "Moving to Dropbox Business gave us the opportunity to increase staff productivity while also increasing employee satisfaction. In the end, we got something that was more efficient, more secure and that made everyone happy on top of that."
Find out more about how Paymark and Dropbox are working together. Download the full case study here.
...and we'll deliver fresh, inspiring news and updates on all things Dropbox and industry related. Just enter your email and you're good to go!