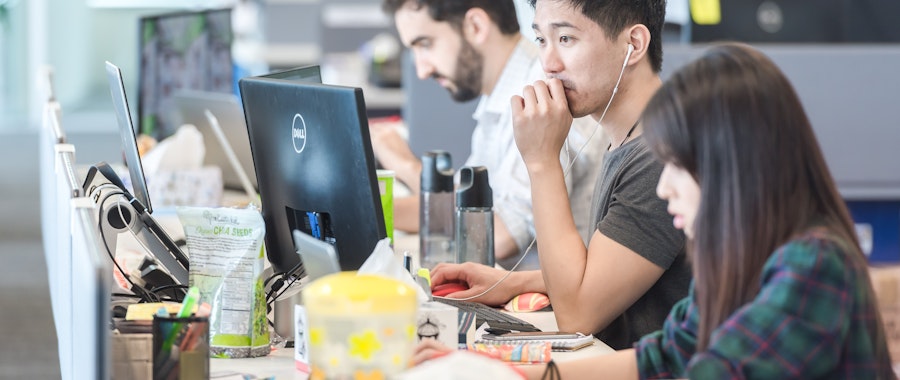 Work Culture
•
February 14, 2017
Double quick development cycles: Garena and Dropbox Business
Garena is a mobile and internet platform developer who connects thousands of people in South East Asia. Now, Dropbox Business is helping Garena's team members connect with each other.
A play on the words 'global arena', Garena is a leading South East Asian internet and mobile developer, behind the creation of platforms like Garena+, BeeTalk, and AirPlay. Loved by many, these platforms offer digital content, games, chat, and more to millions of users across the region.
Work in progress
The Garena team is constantly working with partners to fill their virtual shelves with appealing products and online platforms for users – the backend of which requires compiling and sharing large project files back and forth.
The team were all using personal Dropbox accounts to collaborate. As the team were using the free product, it wasn't before long that they ran out of space and they needed another solution.
Smooth onboarding
As Dropbox fans already, Dropbox Business seemed like the simple solution. Garena's Product Manager Fan Yu explains, "We set up our Dropbox Business accounts, organised our files, established file settings and that's it. It probably only took a couple of hours to set the whole thing up."
The transition to Dropbox Business meant the team were free to work without the space restraints meant that they can keep abreast of all the latest versions within one central location.
"Everyone on the team can see everything in Dropbox Business," says Yu. "It's so transparent. And it's so integral to our processes, we don't even feel its presence anymore."
Smoother workflow
The switch to Dropbox Business enabled the team to work much quicker, and the LAN sync proved useful when working with large files that could be shared instantaneously.
"Dropbox Business allows us to get through development cycles and deliver revisions to our clients faster," reflects Yu, "And this kind of efficiency is great for Garena's business."
Read more on the Garena's transformation to using Dropbox Business to speed up its development cycles. Download the full case study here.
...and we'll deliver fresh, inspiring news and updates on all things Dropbox and industry related. Just enter your email and you're good to go!