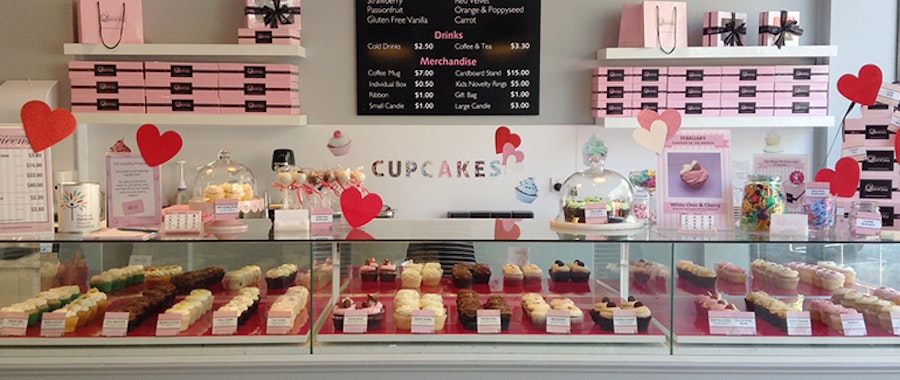 Work Culture
•
February 20, 2017
A cupcake empire: The Cupcake Queens talk Dropbox Business
For cupcake queen Monique, cupcakes are the new flowers – they're the gift of choice for functions and special occasions for many people across Melbourne. Dropbox Business is helping as the queens expand their kingdom throughout Victoria.
The Cupcake Queens bake and deliver thousands of cupcakes fresh every week, starting at 3am every day and servicing everything from birthdays and weddings, to branded cupcakes for corporate events for ASX-listed companies.
With 10 retail stores in Victoria and eyes set on growth in other states, improving business efficiency, security, and enabling work on the go is key for The Cupcake Queens – especially with a fast-paced kitchen as the engine for growth.
We chatted with Monique Milenkovic, founder and director of The Cupcake Queens, to glean the inner-workings of this formidable family-run cupcake empire, and to understand how Dropbox Business has helped sweeten day-to-day operations.
The quest for best
Milenkovic needed a way to make sure critical information was being shared and that everyone in their geographically scattered team was on the same page. As an innovation-minded business, The Cupcake Queens were also keen to reduce their reliance on hard copies of documents where possible.
"For all aspects of our business, including our IT infrastructure, we always ask ourselves 'How can we make this better? How can we be the best?'," says Milenkovic.
The jump to Dropbox Business was as smooth as buttercream, with the user interface an instant improvement. "I can't even think of anyone we've needed to train for Dropbox Business when they've joined," remarks Milenkovic, "Everyone just knows how to use Dropbox intuitively."
Efficiency and security
Two years on, Dropbox Business has become a key part of the queen's kingdom. "Our stores use Dropbox. Our bakery uses Dropbox. Our admin staff as well," Milenkovic explains. "If I have a colleague working between stores, we can easily share documents." This mobility and efficiency means business decisions can be made quickly, and customers can be given the best possible service.
"If you were to order online to send a friend one of our cupcakes, we send you a confirmation email with a photo of their friend and the cupcakes they received," says Milenkovic. "All these images are stored in Dropbox and are easily accessible." As a point of difference for the Cupcake Queens, this storage is vital to their personable brand.
It isn't just happy snaps – from store memos, monthly staff newsletters, training guides, up-to-date product images and confidential HR documents, Dropbox Business has given The Cupcake Queens a central, secure location for files. "For me, I find the security levels on Dropbox Business are very clear," says Milenkovic. "I know that only HR staff have access to the HR directory. I know that all staff have access to the store directory. As an admin user, Dropbox Business is very easy to navigate."
Productivity the cherry on top
One of the most noticeable impacts of Dropbox Business for The Cupcake Queens has been the time saved typically spent searching for rogue files. "If you go back 5 years, people were sending everything by email," reflects Milenkovic. "Now everyone can find documents themselves in two seconds."
In Monique's eyes, this has allowed the workforce behind The Cupcake Queens to be more mobile, timely, and efficient. "With Dropbox Business, we don't necessarily need to sit a desk Monday to Friday, 9 to 5," Monique explains, "we can move between stores and still do our jobs more than effectively."
In turn, this centrality and efficiency provides customers the best quality cupcakes and personalised delivery service possible – we say reign on.
...and we'll deliver fresh, inspiring news and updates on all things Dropbox and industry related. Just enter your email and you're good to go!