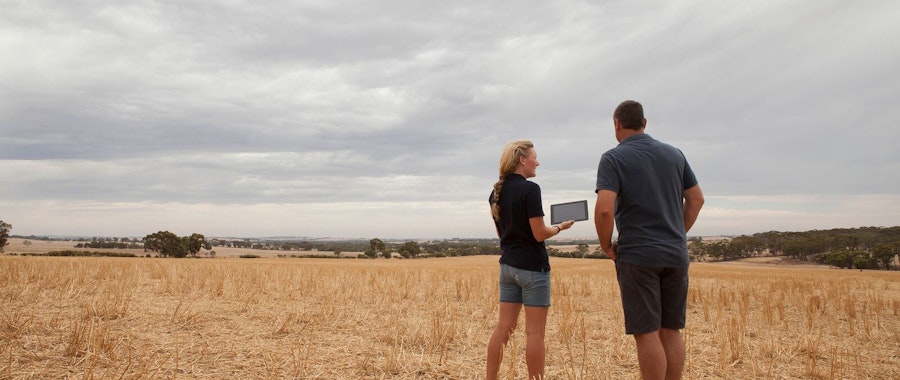 Work Culture
•
June 7, 2016
CSBP Fertilisers reaps the rewards of Dropbox Business
For CSBP Fertilisers, around 40 Area Managers provide support to their customers, often face-to-face, on sites scattered around Western Australia.
For a long time, these managers relied on emails with file attachments, network drives and VPNs to pull up company information on the spot – but you can imagine some of the hurdles employees encountered. Data black-spots and dropouts are commonplace out on the remote plains of Western Australia's farmland.
Service Operations Manager Mark La Cava reflects on that time, "When Area Managers were struggling to access information, they weren't able to provide as much value to our customers."
A solution grew naturally enough – to work around the complications, employees began using their own file storage and sharing solution, Dropbox, to share files, data and collateral with customers out on the field. Slowly but surely, this sent a signal up the chain at CSBP Fertilisers that change was necessary.
La Cava jumped on the groundswell move and investigated Dropbox Business. "Dropbox Business allows us to harvest files back from personal accounts, while still giving our people an easy-to-use cloud-based solution for work."
The best part – when CSBP Fertilisers adopted Dropbox Business, very little onboarding and training was required because employees were already familiar with the interface.
"The Dropbox Business user interface is so simple to navigate, it was very easy to get everyone on-boarded," says La Cava. "And by giving people such an easy-to-use solution, we were able to make sure company information was quickly placed back into a more secure environment."
"If Area Managers need to share a map of a tank location, for example, they can just pull it up right away. No one is waiting around for emails to arrive now – they're better equipped to assist our customers, which is what matters the most."
The rough and tumble of fieldwork sees the occasional lost or broken device. La Cava is thankful for the fail-safe file storage and quick setup of Dropbox Business, "If devices break or go missing, people can just move to another device and re-install Dropbox Business. Very quickly, they're back to being productive again."
This ease of use doesn't just benefit those on the field. When the company needs to push out a new marketing initiative or distribute information to all employees, Dropbox Business is the quickest way to share it.
The end product – a boost to productivity and better customer service. "Dropbox Business has made sharing easier in every sense," says La Cava.
Find out how CSBP Fertilisers and Dropbox are working together. Read the full case study here
...and we'll deliver fresh, inspiring news and updates on all things Dropbox and industry related. Just enter your email and you're good to go!