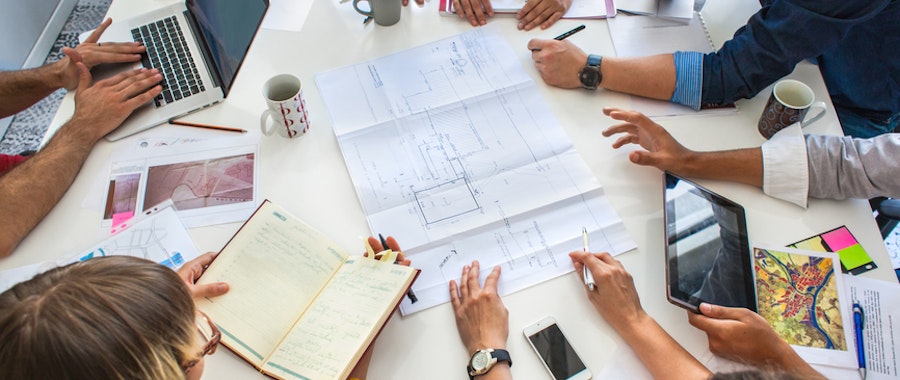 Made in Dropbox
•
July 8, 2016
Crowdsourcing - the perks and pitfalls
The term 'crowdsourcing' is most commonly used to describe the gathering of funds from multiple sources. However, this definition refers only to a small part of what is potentially possible.
In today's hyper-connected world, people have the ability to crowdsource knowledge, skills, ideas, experience and know how as well as funds.
The Benefits
Added brainpower 
At different points during a startup's lifetime, you need added brainpower to overcome problems and roadblocks. A different perspective can save time and add layers to business plans and propositions that would have never added without it. Crowdsourcing problem solving is a unique way to gather different backgrounds and insights as different people approach problems differently (makes sense, right?). The added brainpower also means that you can use the cloud as a driver for innovation to help test previously held assumptions without risk of internal bias. 
Added creativity 
Adding creativity to a business can strengthen its offering and make it unique. Using people with different skills and different outlooks is a powerful way of providing different creative thinking. Need help thinking up the right topics for your blog? Or creating infographics to share on social? Across the globe, businesses are setting themselves up offering pools of creative power to work on briefs. For people who need a little creative help, this could be a real plus. 
Skills 
Crowdsourcing opens up skills without having to re-train. This removes the cost and time associated with training, while confirming the use of a genuine expert for the best outcome. 
The Watch Outs
Intellectual property 
A strong project or business idea is a precious thing. Crowdsourcing essentially means sharing information to build into a sound concept or idea and with a business, this can be difficult. Owners, directors and employees need to release the information they hold close and allow external people to embrace it as their own. To ensure the proper treatment of intellectual property make sure you have explicit contractual terms in place before crowdsourcing an idea through a crowdsourcing agency or your own networks. 
Time consuming 
Sifting through 500 ideas can take a lot more time than considering the top five, 10 or even 50 suggestions usually offered by a professional agency. They'll take the leg work out of sorting through the rubbish, but these agencies need to be briefed properly to avoid offering up any irrelevant suggestions. 
Hidden costs 
When time spent on anything goes up, as does the cost. Time wasted can create huge headaches and costs whereas diligent legal advice, necessary when using crowdsourcing due to copyright infringements, can also rack up huge bills. 
In summary
Crowdsourcing can unlock some amazing insight from different perspectives but insight, forward planning, and a cap on spending needs to be considered prior to engaging. Taking these steps will ensure the maximum benefit while exposing yourself to the minimum possible downside.
...and we'll deliver fresh, inspiring news and updates on all things Dropbox and industry related. Just enter your email and you're good to go!