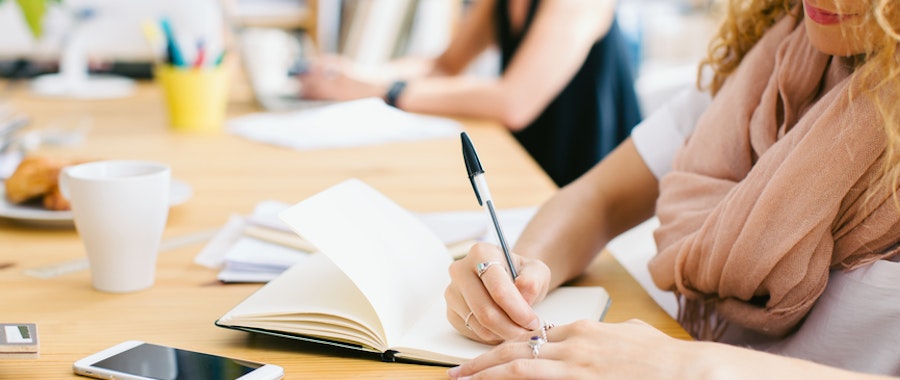 Work Culture
•
December 2, 2016
Creating Creativity: How to plan employee time to bring out creativity
The creative process is a messy process. Haphazard conversations lead to scribbles on paper which eventually lead to words, images, ideas, and truly inspired work – if you do it right that is. How can you make sure you get it right, each and every time?
Whether it's designers, photographers, writers, or developers, creatives have a notoriously love-hate relationship with time management and deadlines – often staying back or coming in early to finish a project on time. This behavior commonly afflicts anyone given a creative task in a professional environment – when we're asked to be creative, it seems we all slip into the same time management trap.
As the first article in our new 'Creating Creativity' series, we thought we'd explore how to best account for creativity when managing employees and utilising their time.
Thinking over time
There's no secret about it – creativity is essentially 'thinking over time'. In other words, the more time you can give someone to fixate on a problem or task, the more creative their responses to that problem or task will be.
Harvard Business School researchers recently put this to the test, asking participants to list as many solutions to a specific problem as possible. Participants were quick to list 5-10 common and straightforward solutions (depending on the problem) before experiencing a 'block' – the feeling of not being able to think of anything new. At this point, most participants got discouraged and gave up.
However, those that pushed through the block, by continuing to write down even half-baked ideas throughout, experienced a powerful cognitive shift about 40 minutes in to the exercise. At this point, participants had an explosion of interesting, playful, new, and novel solutions to the original problem – and so the longer a participant stuck to the task, the more creative their responses became.
Put simply, creative output improves exponentially over time. It's this discovery which has powerful implications when considering how to best schedule time for employees being asked to practice their creativity.
Bring creative in early
When developing a timeline for a project, build in as much time as possible for the creative process. By figuring out the earliest possible time and day you can brief in a task to the people tasked with completing it, you will maximise both their thinking time, and your odds, for a more creative response by the end of it.
Block scheduling
Often our days are split into sharply divided segments of one hour meetings, fifteen-minute phone calls, and half hour task time. When stoking creativity, it is important to avoid this temptation, and instead create uninterrupted blocks of time for team members to devote to a creative task – ideally in full day or half day blocks.
This approach needn't delay deadlines, nor is it wasteful – two solid blocks spread over two days may yield more creative responses than five shorter ones sprinkled throughout the course of a week. This is because it takes time for a person's mind to kick into creative gear. Stopping and starting stalls the creative process – the longer the time you can give at once, the better (and counterintuitively quicker) the output will be.
Remove time pressures
Contrary to our often hectic workplace environments, time pressures do not work when it comes to creativity. Harvard Business School professor Teresa Amabile conducted a ten-year study on the issue of corporate creativity, and found that quick-fire brainstorms, conceptual scrums, and the short sharp sort can all have negative effects on the output generated.
Under pressure, the mind jumps to what is safe and known, not what is new and unknown – the desired destination of any creative undertaking.
That said, Amabile warns against removing time pressures entirely – the effect of which can lull employees into a false sense of security. A healthy urgency can be generated by giving a creative task the sense of a 'significant mission', and smaller but still significant check-ins with the broader team to assess progress on the task at hand.
It's often said that time is a creative's best friend. Tame the clock and you'll be surprised.
...and we'll deliver fresh, inspiring news and updates on all things Dropbox and industry related. Just enter your email and you're good to go!