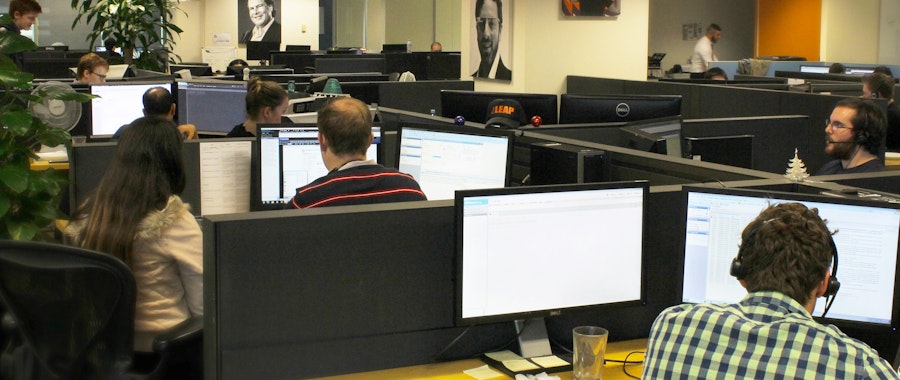 Work Culture
•
May 13, 2016
Case Closed: Legal software provider LEAP on Dropbox Business
You can imagine the amount of paperwork your average law firm goes through in a day. Now multiply that by 11,000 – and you can begin to see why reliable tech and user-focused design is so important for LEAP, an Aussie-grown integrated practice management and legal accounting software provider for 11,000 small law firms in Australia and around the world.
A few years ago, LEAP began to expand from Australia into Singapore and the UK. That's when the company's own processes and priorities shifted. Empowering their team was goal number one, but IT constraints were working against that.
LEAP needed a way to store and share files which offered fast access, unlimited storage, version control and data restoration, all without too much IT involvement. In other words – flexibility.
After trying everything from servers and VPN to FTP sites to document management systems, LEAP CIO Chris Turnham weighed up Dropbox Business, and it fit the bill.
"I saw five key differentiators," Turnham explains. "Dropbox Business offered easy installation, consolidated file storage across users, group sharing, IT control, and fast, issue-free synchronisation."
10 weeks later, LEAP had shut down all of its local file servers, and employees were using Dropbox Business to store documents, pictures, and even code. "It's now up to individuals to manage and recover their files," says Turnham. "We teach them how to do it with Dropbox Business and that lets us remove IT from the equation."
This flexibility has freed up the IT department to deal with bigger tasks over daily humdrum. And to further streamline the business, Turnham and his team have integrated Dropbox Business with company-critical applications like Salesforce, Office 365 and Azure AD (which enables single sign-on across devices).
The result has set new precedents for LEAP. "With cloud-based solutions like Dropbox Business, our expansion costs for new locations has decreased significantly because all we need is an Internet connection," reflects Turnham. "It's become so much easier to operate globally."
He adds, "Being able to access and share content internationally has transformed our organisation. Having every bit of data we need consolidated in Dropbox Business has changed our potential for growth. It has removed barriers so we can grow at the pace we would if we were still working on a local scale only."
"Dropbox Business lets us put the power back in content owners' hands. It lets them share with whomever they need to, and removes IT from the process — which is ultimately a more efficient and profitable business model for us."
Find out how LEAP and Dropbox are working together. Download the full case study here.
...and we'll deliver fresh, inspiring news and updates on all things Dropbox and industry related. Just enter your email and you're good to go!