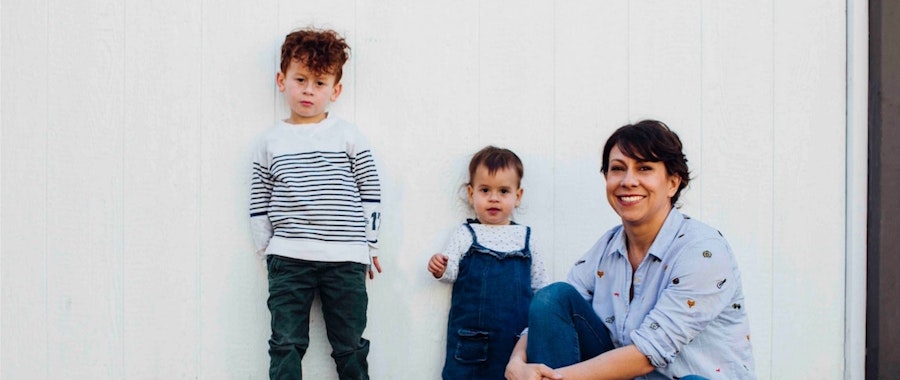 Work Culture
•
September 4, 2017
Career Lessons With... Becky Feiner
Becky Feiner is a conceptual illustrator, art director, graphic designer and mum from Sydney, New South Wales. She has worked with some of the advertising industry's most prestigious agencies, called upon to create work for companies like Ikea, Telstra, Intel and Guide Dogs Australia.
Becky knows a thing or two about how to make it as a remote-working freelancer, so we asked her (and her agent, Rob Finn of International Rescue) for some tips on collaboration, creativity, and re-inventing the Australian alphabet. 
On her craft and success…
Becky: I try and distil my illustrations to their essence and imbue characters, scenes and motifs with a sense of humour. My recent project – Aussie Legends Alphabet – has been well-received and recognised nation-wide. The idea is simple: Every letter is illustrated by me to look like a legend in Australia.
The Alphabet poster has been archived by the National Library of Australia, earned me a couple of appearances on TV, and I've signed a two-book deal with ABC Books.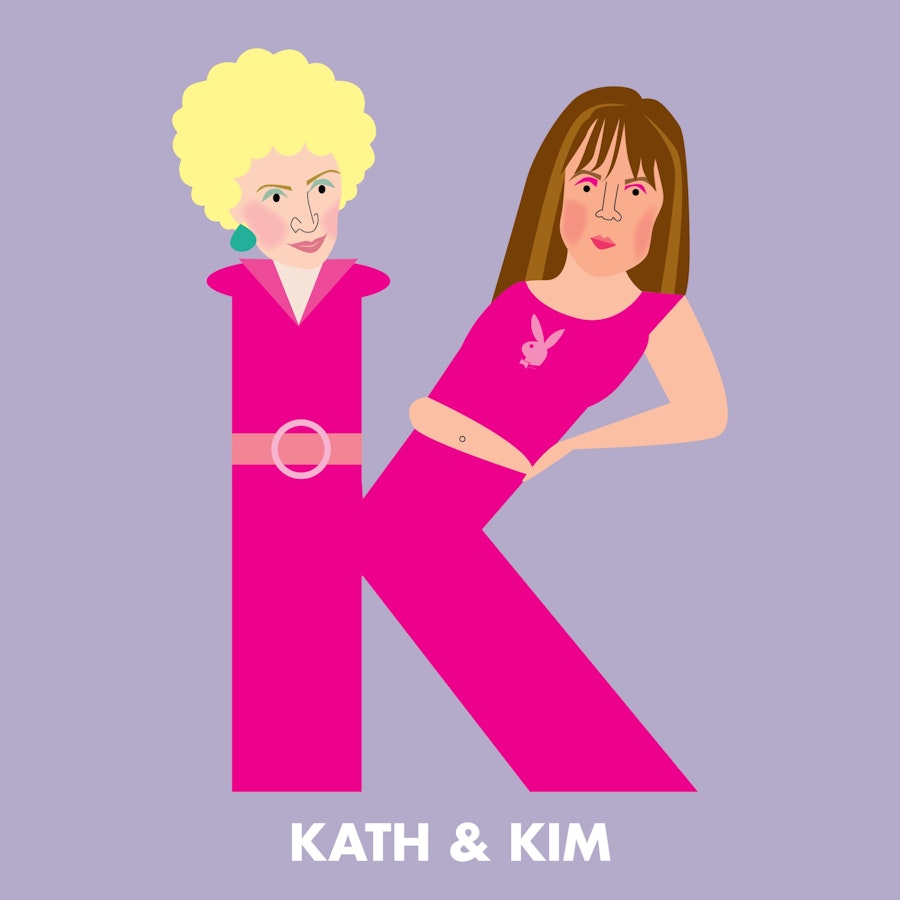 I also have two small kids of my own, and illustrating is how I pay the bills while staying home to look after them.
On her working style…
Becky: I work from my home office, often in the middle of the night, and rarely travel to see clients or my publisher. Everything is shared and communicated online through email, phone and Dropbox.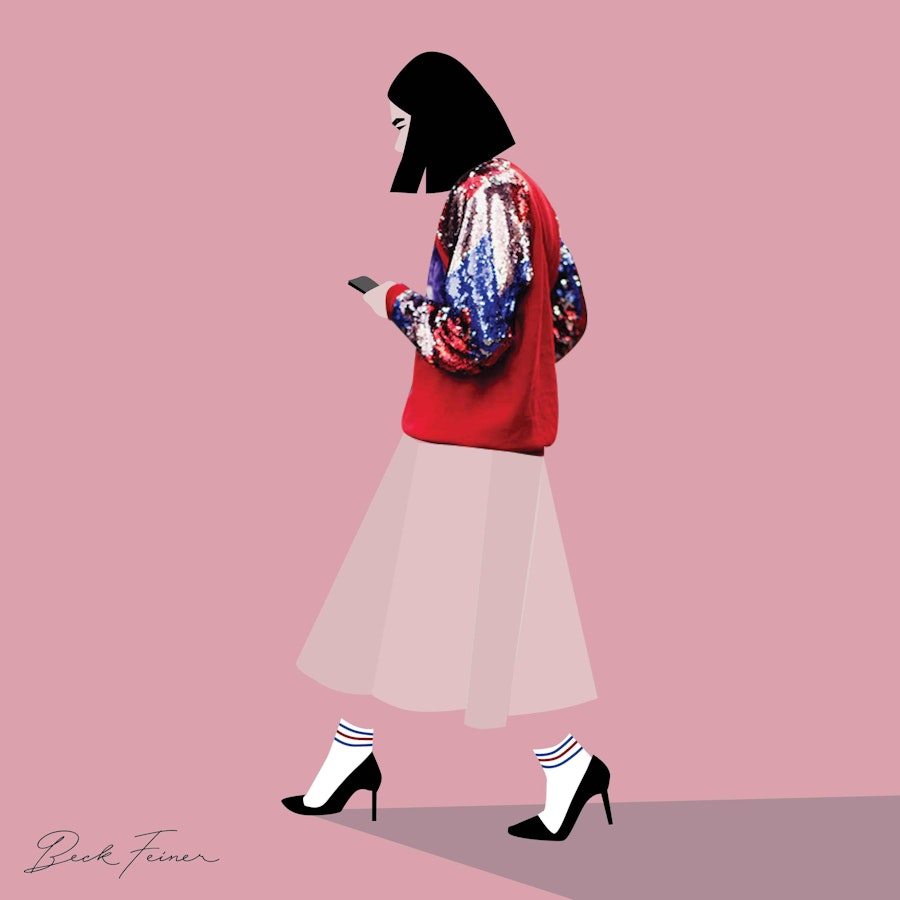 It's been a dream to work from home while my kids are young, so I have to make sure my clients feel like they can access and communicate with me easily.
On navigating high-end advertising offices…
Becky: I learnt so much. It allowed me to recognise how important process, organisation and communication is. I know the correct process and always want to make sure my jobs go as smoothly as possible, from the brief to the presentation of my work. I have to manage my projects more than ever before; being organised helps me feel like everything is under control. 
On the challenges of freelancing…
Becky: When you are working remotely from your client, briefs and ideas can get lost in translation. As an illustrator, my briefs can often be quite abstract and conceptual. I need to know that I'm heading in the right direction, otherwise I can do days and days of work and it can all be a waste of time. What my agent and I have done to solve this problem is make sure we constantly update our clients with my work at various stages. 
Rob: It's essential to keep track of all jobs throughout the production process. We need email and file transfer platforms that helps facilitate this management whilst also documenting job history. 
Becky: I am a bit of a high achiever but I love making everyone happy, including myself!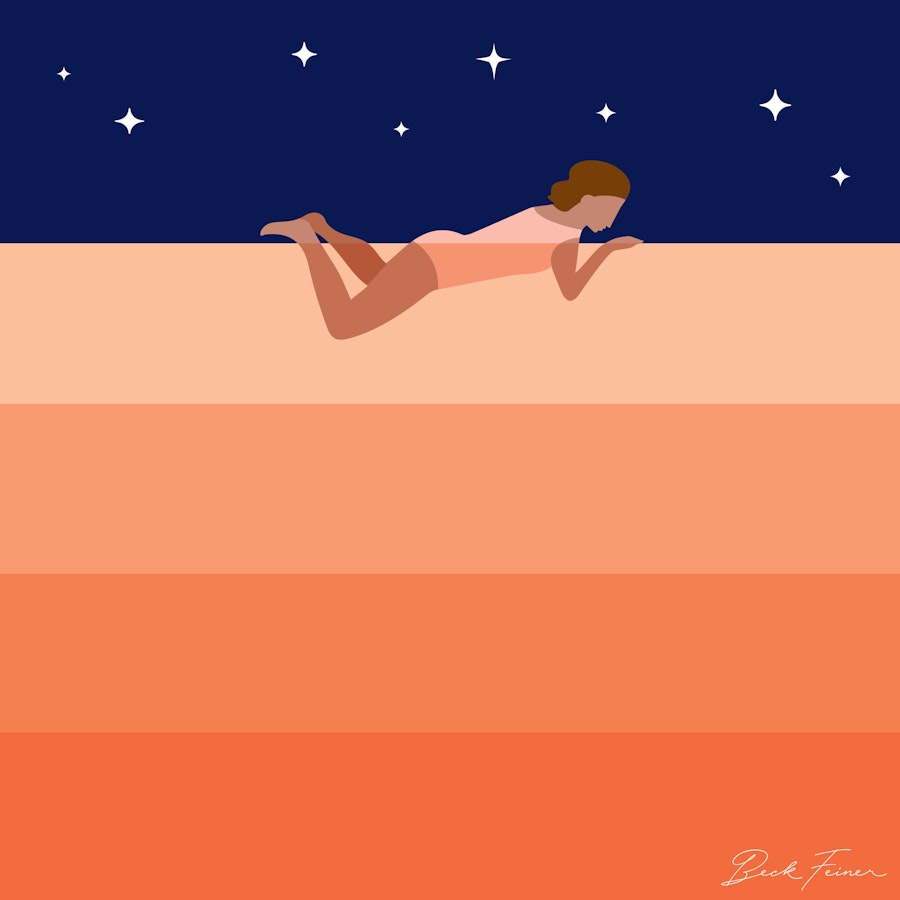 On choosing the right collaborators…
Becky: I love collaborating with people on a project. You often get to an incredible place when different people from different backgrounds come together. From the first conversation I had with my publisher about turning Aussie Alphabet into a book, I knew we would work well together. We shared the same idea for what the book could be.
I loved working as a team on that project. It was my concept and illustrations but together we crafted all the copy, edited it, and designed the cover. I'm so happy with the result!
Collaboration rarely takes place in the same space, so I like to be in constant communication with my collaborators. I really don't like feeling isolated or like my information is not getting through. 
On working with your team…
Becky: As an illustrator, I am constantly needing to update my portfolio with my illustration agent, International Rescue. We are often in different countries so there needs to be a system in place to view work.
Rob: Our Dropbox holds admin files which all staff have access to and can update from anywhere at any time. We also create shared folders for our artists so they can share files with us and our clients. 
Becky: It means they can review it in their own time, but are always kept up to date with where I'm at, without me constantly sending emails with files that are too big and bounce back or get lost. That can be a big waste of time.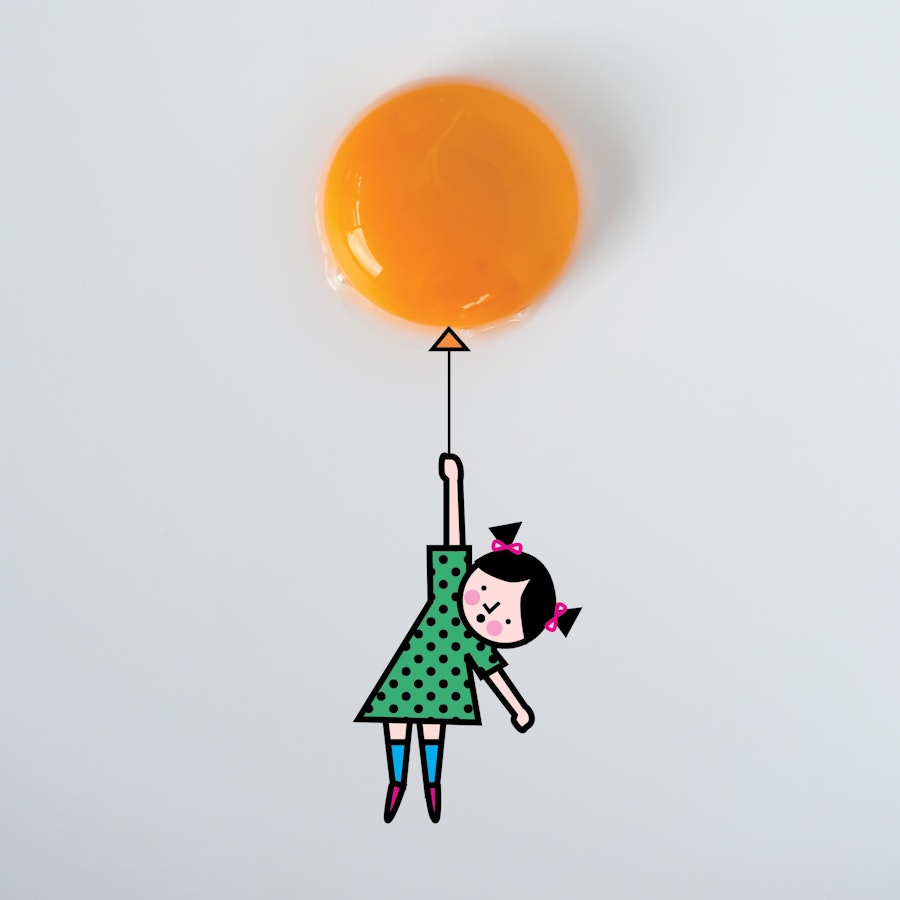 On what's next…
As I mentioned, my first book – Aussie Legends Alphabet – is about to come out, and I have started working on my second children's book with my publisher. I hope to continue down this path. I have also just released the Lady Legends Alphabet which celebrates incredible women who have made indelible cultural contributions to the world. Plus I have released the American Legends Alphabet, with a British version in the making. I am also busy working on a few commercial illustration collaborations which includes animation and other mediums. I think it's important to mix things up; it helps you to keep pushing yourself into new areas and out of your comfort zone. I feel very lucky to have made my passion into a career. My ultimate aim is to be able to keep doing what I am doing until I am at least 105. 
Aussie Legends Alphabet comes out on September 18th.
Illustrations supplied by Becky Feiner. Feature image by Sarah-Jane Edis.
...and we'll deliver fresh, inspiring news and updates on all things Dropbox and industry related. Just enter your email and you're good to go!