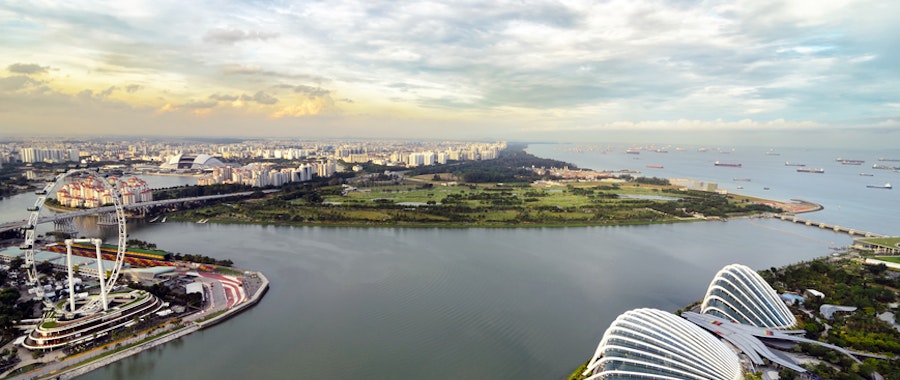 Business community applauds the Singapore-Australia pact
At the tail end of last week, the Federal Government announced confirmation of a partnership that has huge potential for the Australian innovation and startup community.
The announcement was that Singapore has become the location of the second Landing Pad. These Landing Pads are a part of the Federal Government's broader $11.2 million commitment that aims to set up five different locations across the globe.
The overall ambition of a Landing Pad is to allow Australian entrepreneurs to bring their ideas to a specific market easily, by removing barriers such as funding and networking. Landing Pads also aim to improve startup ecosystems and innovative relationships between countries.
To give perspective and reasoning behind the choice, Singapore sits in 7th place within the 2015 Global Innovation Index whereas Australia currently occupies 17th position. Australian startups working from the Singaporean Landing Pad will need to think with global scale and be prepared to work at a more rapid startup pace.
This announcement marks the new potential for entrepreneurs to learn from the Singapore environment and help better the speed of innovation on home soil. Singapore is the second location confirmed out of five. San Francisco is the location of the first Landing Pad, with an ambition to help startups break into the Silicon Valley market.
As well as allowing Australian startups the opportunity to network across Asia, the Landing Pad will work both ways and allow innovative companies and investors to work directly with Australian startups too. This cross border networking will entrench our entrepreneurs within the Singapore startup landscape, whilst also growing our innovation ecosystem back home.
Alongside the potential networking opportunities, the Landing Pad will provide physical space for startups to use as offices for business abroad.
As with the Innovation Statement and the recent budget, there is definitely more emphasis on innovation and strengthening Australia's arsenal of successful startups with the view for more to become global.
With an election looming, we will sit tight to see how innovation rolls out and what Australian startups can expect post July 2.
...and we'll deliver fresh, inspiring news and updates on all things Dropbox and industry related. Just enter your email and you're good to go!