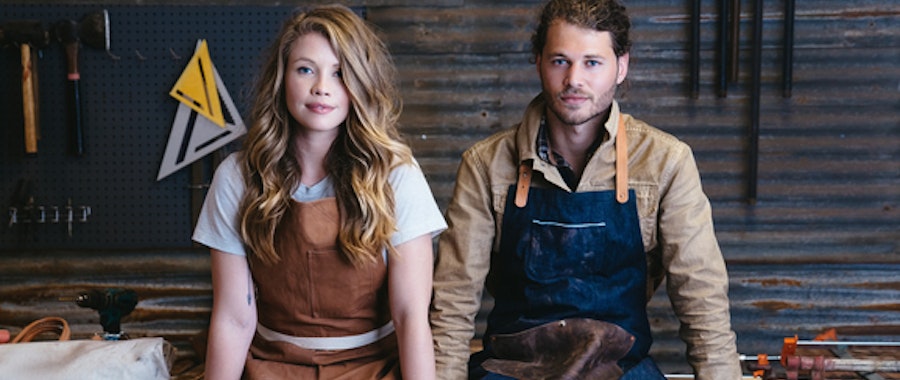 Work Culture
•
February 4, 2016
Bauer Media: Bring content to life through collaboration
Bauer Media is one of Australia's leading brands in the editorial publishing space. It owns over 200 brands and reaches audiences through its magazines, digital publications, bespoke applications, and other multimedia platforms.
Given the size of the company, Bauer needed to come up with a more effective way to collaborate across the publishing group in order to bring its print, web, and video content to life.
The company chose Dropbox Business as its new mobility and collaboration platform of choice.
"Dropbox for Business is a secure, simple, and reliable collaboration solution that helps us operate as an agile and dynamic organisation," says Stephen Haddad, Director of Technology at Bauer Media. "It provides our users the 'at-home' technology experience with the reliability and security of an enterprise-grade solution."
The big challenge that Bauer Media faced was meeting new business demands. Being the producer of many of the nation's most circulated media titles, including The Australian Women's Weekly, Woman's Day, Harper's BAZAAR, ELLE, Australian Gourmet Traveller and Real Living, means growing business demands.
During this growth process the company identified some gaps in its processes, which brought to light a need for greater visibility into project data and better file accessibility for its distributed workforce.
This meant that the company needed to move away from traditional file-sharing methods like network drives, email, and paper printouts.
"The need to support our employees' ability to work remotely and on the go was increasing as our business was changing," says Kathryn King, Mobility Strategist at Bauer Media. "We needed a solution that allowed us to share files with equally strong levels of security and usability."
Redefining the company production workflows using Dropbox Business, Bauer Media now has a platform that keeps everyone on the same page - no matter where they work. "Dropbox for Business has allowed us to redefine many content workflows and how we collaborate," says King. "The ability to make comments within a file, and tag other team members in a document is amazing; it's definitely a next-level collaboration tool for us."
In order to ensure that files are kept safe during collaborative processes, Bauer Media uses OKTA for Active Directory (AD) integration and single sign-on.
Implementation has meant projects within the organisation are moving at a faster pace than ever before as the company continues to evolve the way in which it works.
No matter where employees are located, they can pull up files remotely from any device, including mobile phones, to keep projects moving.
Collaboration teams use commenting to save time and keep everyone's input consolidated and easy to follow, making collaboration easier.
King said, "Every day, a huge part of what I'm doing involves Dropbox for Business. It has impacted the way I'm developing my mobile strategy, and really it's changing the way we work."
Find out more about how Bauer Media and Dropbox are working together. Download the full case study here.
...and we'll deliver fresh, inspiring news and updates on all things Dropbox and industry related. Just enter your email and you're good to go!