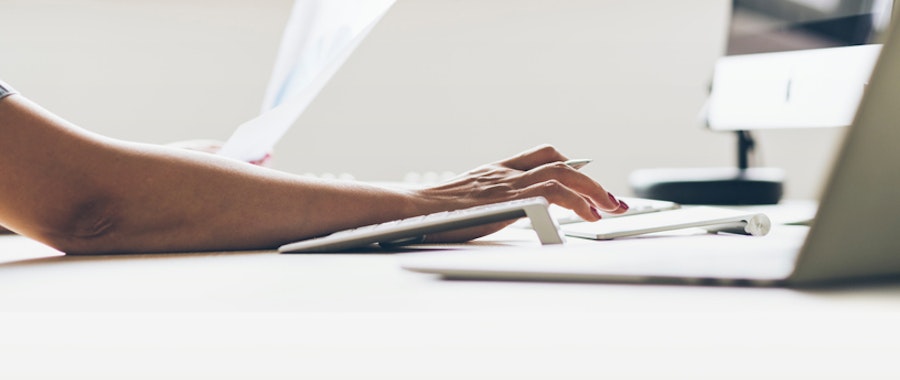 Work Culture
•
January 30, 2017
Aptus explains communication is the key
Great communication lies at the heart of successful service-based business. The team at Aptus Accounting and Advisory know this better than most.
With the promise to "provide solutions from start to finish", whether across accounting services, small business advice, or simple tax returns, the Aptus team know that working with a client should make everyone involved feel like part of a tight-knit team. And an essential element of creating that feeling that is the unimpeded flow of communication.
We spoke to Director and Co-Founder James Solomons, who explained, "When you're aiming to make life easier for clients, not being able to share information with them goes against everything you're trying to accomplish. We needed a solution that was user friendly."
While this communication was once hindered by the need for everything to be shared manually, Dropbox Business has unshackled the Aptus team, enabling them to work with their clients with a speed and efficiency that was previously impossible.
"We've essentially been able to go completely paperless. Tax returns used to require a lot of manual sharing—printing, signing, scanning—but now we put an unsigned doc in Dropbox Business, the client electronically signs it, and a copy is automatically saved right back into their folder," said Solomons.
Everybody wins
This increased efficiency is a win for everyone involved.
"In our line of service, time is money. Any time wasted on finding, saving, or sharing files takes away from time we could be devoting to clients. Dropbox Business helps us streamline everything and work with clients quickly and easily—so we can make real progress for them," Solomons adds.
Transparency and trust
With this streamlined process comes a transparency that increases trust and customer satisfaction. Customers can see the progress being made on their account and rest easy knowing everything is under control and secure behind Dropbox's two-step authentication. This confidence also provides peace of mind to Solomons and his team.
"Email is such an unsecure way of moving information. We have a professional responsibility to keep clients' data secure at all times, and the fact that Dropbox Business can give us clear visibility into who is sharing and how documents are being shared lets us sleep better at night," he explains.
The introduction of Dropbox Business into Aptus' day-to-day processes has opened an entirely secure, yet intuitive and easy-to-use avenue of communication between accountant and client.
As Solomon puts it, "Our clients are very happy with Dropbox Business. The fact that we can drop all of their end-of-year tax returns into one password-protected folder and share that folder with them—they love it."
Read more about how Aptus and Dropbox Business are working together. Download the full case study here.
...and we'll deliver fresh, inspiring news and updates on all things Dropbox and industry related. Just enter your email and you're good to go!